Highlights

Australia's fastest-growing exchange, Swyftx, was recently launched in NZ.
Now, local investors can trade in over 280 crypto coins and tokens, a 40% rise from the earlier limit.
With the opening of the local platform, the NZ crypto market is all set to see a turnaround.
As the cryptocurrency market is swiftly emerging, New Zealanders are increasingly investing in these new-age digital currencies.
The tech-savvy investors can easily trade in cryptos from various exchanges operating in the country. Some of the popular crypto exchanges are Swyftx, Binance, Coinbase, Gemini, etc.
Related Read: Know how to invest in cryptocurrencies in New Zealand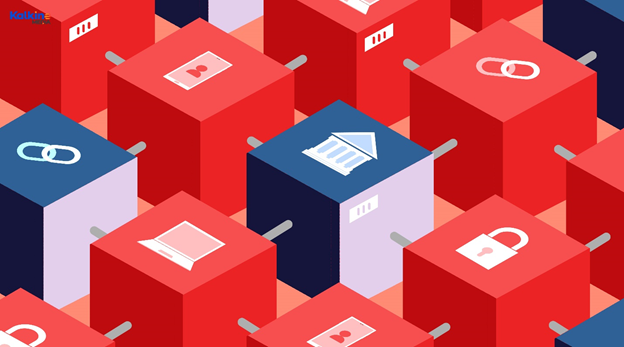 Source: Copyright © 2021 Kalkine Media
All about Swyftx
Established in 2017, Swyftx is Australia's leading and most sought-after cryptocurrency exchange, having traded AU$3 billion for the year ended in May 2021. It offers trading in an array of digital assets like Bitcoin, Ethereum, Litecoin, etc., and has a wide customer base of over 360,000 users.
Must Read: Which are the five leading crypto exchanges in Australia?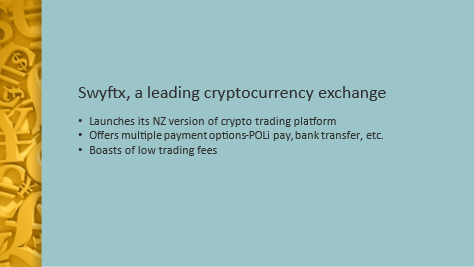 Image source: © 2021 Kalkine Media New Zealand Ltd, data source- Swyftx.com
Swyftx's NZ exchange unveiled
Recently, the exchange announced the launch of its New Zealand platform offering a huge range of cryptocurrencies, unlike any other NZ-based crypto exchange. It now offers over 280 crypto assets.
Though the exchange already had a base of 5,000 local customers, with the opening of its NZ version, New Zealand's digital asset market is likely to grow around NZ$210 million, with 800,000 Kiwis planning or investing in some form of cryptocurrencies by the end of this year, as reported by Financial Services Council.
Moreover, the platform would soon extend its local market to another 48 high-cap coins as well as small-cap coins.
Reason for introducing exchange's NZ version
According to Swyftx's CEO, Alex Harper, the NZ version was launched as the exchange's first international market because of its regulatory parallelism with Australia.
Benefits to Kiwis
With the launch of the New Zealand-based platform, more crypto trading will be done in the NZD.
Moreover, it would give New Zealanders a level of protection, for the Swyftx exchange is now registered with the FSPR, i.e., financial service providers register.
Interesting Read: Top 10 crypto exchanges to smoothen your buying experience
Attractive features of Swyftx
Boasting minimal fees and no additional charges, Swyftx offers alluring features like an easy-to-use mobile app. Its simple user interface allows beginners and intermediate crypto investors to easily trade in cryptocurrencies.
Also, it provides various payment options like bank transfers, POLI payments, etc.
Related Read: Will current changes at crypto exchanges influence bitcoin prices?
Bottom Line
With zero security breaches since its inception, Swyftx focuses on its customers' needs and possesses trust and security among its users.