Source: Poring Studio, Shutterstock
The most traded stocks on the market are the stocks with the highest volumes due to the buys or sells done on the stock at a specific price. These stocks are frequently bought and sold, and usually considered to have high liquidity.
However, being the most traded stock cannot be just due to any positive news. It could also be a result of a bad information. Hence, stocks may be actively traded because they have a large number of shares outstanding, or due to any special unexpected news.
Let's have a look at 5 most traded stocks on the NZX today.
Michael Hill International Limited (NZX:MHJ, ASX:MHJ)
Michael Hill was the most traded stock of the day with a trading volume of 3,102,361. On 14 April, MHJ ended the trading session at $0.79, up 1.28% from the previous close.
The Group's statutory NPAT rose 82.1% to $39 million with a 70% increase in EBIT in H1 FY21. MHJ's same stores sales were up 6.3%, digital growth over 100%, retail margins up by 200bps, costs down, and an outstanding cash position, at the end of the half year.
MHJ paid an interim dividend of AU 1.5 cents per share in March.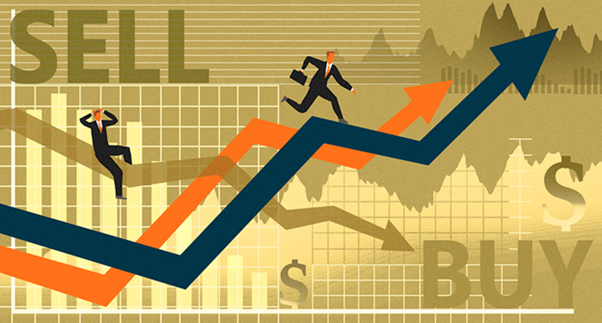 Image Source: Copyright © 2021 Kalkine Media Pty Ltd
Contact Energy Limited (NZX:CEN, ASX:CEN)
Contact Energy also traded high with volumes of 1,480,546 for the day. On 14 April, CEN ended the trading session at $7.48, up 1.49% from the previous close.
Contact Energy recently acquired Western Energy Services, a specialist geothermal well services firm, based in Taupo.
This arrangement would allow CEN to lower the cost of its renewable geothermal resources. Nova Energy has also reached a deal with Contact to purchase 3.6 PJ of gas at market rates and sell a similar amount of electricity back.
CEN paid a 14cps dividend to its shareholders on March 30.
ALSO READ: 5 things to know about what happened on NZX so far - PEB, KMD, SPK, ERD, VGL
Meridian Energy Limited (NZX:MEL)
MEL also showed higher trading volumes of 1,471,529 at the end of the day. On 14 April, MEL ended the trading session at $5.87, up 1.38% from the previous close.
Recently, the group declared that Jason Stein, the CEO of Meridian Energy Australia and Powershop Australia, would continue with his role this year.
DO READ: How Are These 5 Stocks Performing Amid NZ Vaccine Rollout? CEN, MFT, GNE, FPH, OCA
MEL posted higher retail sales volumes for February 2021 while monthly total inflows were 54% of historical average for the month. The Group expects capex to be in the range of $120 million and $130 million for FY21, with the declaration of the launch of the Harapaki wind farm build.
Pushpay Holdings Limited (NZX:PPH, ASX:PPH)
Puspay Holdings also traded at high volumes of 1,251,106 for the day. On 14 April, the stock ended the trading session at $1.99, up by 3.11% from the previous close.
PPH results for the month of December 2020 surpassed estimates.
The Group recently welcomed Sixth Street, a major cornerstone investor in Pushpay. It has the highest shareholding (17.8%) in the company. Sixth Street is a seasoned technology and development investor, focused on the software payments' convergence.
Spark New Zealand Limited (NZX:SPK, ASX:SPK)
Spark reflected high trading volumes of 1,209,842 for the day. On 14 April, SPK ended the trading session at $4.425, up 0.91% from the previous close.
INTERESTING READ: 2degrees ropes in Ericsson to build its 5G network in New Zealand
Spark's underlying output remained strong though sales fell 1.5% in H1 of FY21. The Group witnessed a 3.8% rise in mobile service revenue, and continued to see growth in the cloud, security, and service management revenue.
The Group declared an interim dividend of 12.5 cps for FY21, which was paid on April 9.
(NOTE: Currency is reported in NZ Dollar unless stated otherwise)