NZD/USD kept see-sawing around $0.7257 on Monday, putting it on the course for a monthly gain of over 1.3% after the RBNZ signalled rate hikes as early as the middle of 2022, making it one of just a few central banks to do so.
RBNZ had left its OCR unchanged at a record low of 0.25% in its latest monetary policy meet, which happened on May 26. The announcement resulted in a steep rise in the New Zealand dollar. The bank also stated that the RBNZ was on track to start raising the cash rate in the second half of the next year.
The Monetary Policy Committee had stated that it would keep its present stimulatory monetary policies in place until it was sure that CPI would remain near the target midpoint of 2% per year and that employment would reach its maximum sustainable level.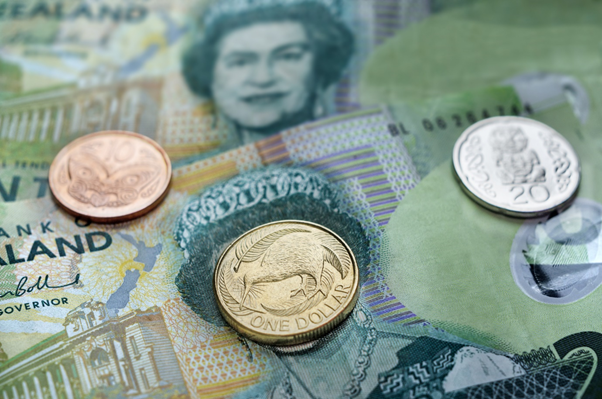 Source-© Lucidwaters|Megapixl.com
The NZ$100-billion LSAP program, which expires in June 2022 was not changed, but the RBNZ stated that it would not be able to achieve that level, implying that bond purchases had already slowed.
DO READ: RBNZ Publishes Results of Data Breach Review
Senior Australia and New Zealand economist Marcel Thieliant expects that the New Zealand currency will continue to rise versus the US dollar as the RBNZ prepares to become one of the first central banks in major economies to raise rates.
ALSO READ: New Zealand imports surge in April led by vehicles and crude oil
However, a few market reports have stated that the RBNZ would be more inclined for monetary stimulus to stay for a longer time period than doing away with it quickly. This is because COVID-19 implications have still been prevalent.
DO READ: RBNZ Governor Says Housing Inflation is Temporary
Worsening NZ-China relations could impact the Kiwi dollar
New Zealand's rapidly deteriorating ties with China, as well as Sino-American disputes, are among the risk factors that will put market confidence to a test.
ALSO READ: Mixed open for APAC markets; China's PMI data out
Concerns over rising trade wars with China, as well as concerns that Beijing's economy is reaching its limit, may keep NZD/USD intra-day sellers optimistic despite a probable calm day. The NZD narrative remains optimistic, with the economy likely to be robust enough to withstand some monetary policy normalisation, which is likely to happen sooner than peers.
ALSO READ: Will China Take Centrestage in Talks Between Scott Morrison and Jacinda Ardern?
Further, data released earlier in the day said that China's Manufacturing Purchasing Managers Index (PMI) came in at 51 compared to analyst expectations of 51.1. PMI reading above the 50-mark indicates growth while below it shows contraction.
(NOTE: Currency is reported in NZ Dollar unless stated otherwise)