Summary

To pacify the soaring housing shortage, the New Zealand government announced NZ$3.8-billion Housing Acceleration Fund (HAF) in March 2021.
Lately, Megan Woods divulged the criteria to avail nearly NZ$1 billion from NZ$3.8 billion HAF.
The projects eligible for fund consists of road, flood management, and amenities for drinking water, etc.
New Zealand has been struggling with housing crisis for quite some time. To combat the housing crunch and increase its affordability, the Government declared a NZ$3.8-billion Housing Acceleration Fund in March this year.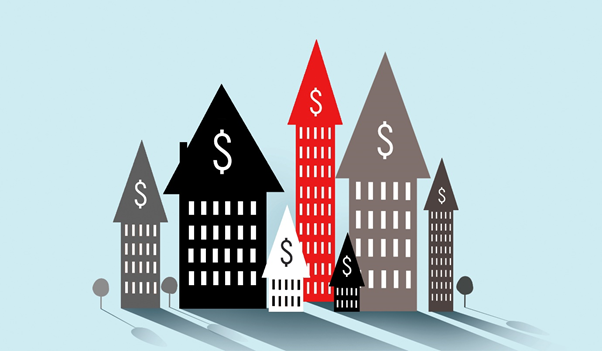 Source: Copyright © 2021 Kalkine Media
Kiwi Government grants access to NZ$1 billion of the NZ$3.8 billion HAF
To fast-track the housing construction process, Housing Minister Megan Woods has of late announced the criteria to avail nearly NZ$1 billion from NZ$3.8 billion HAF.
By the end of this month, an invitation for expressions of interest would be declared regarding the same.
The housing minister added the distribution of money towards infrastructure-related projects through Infrastructure Acceleration Fund (IAF) would put housing development objective in the short to medium span.
Did you miss reading; RBA Anticipates Asset Prices to Shoot Up Over Lower Interest Rates, Housing Price to Surge 30%
Auckland recorded a new median price in May 2021
As per the Real Estate Institute of New Zealand's report last week, median price of Auckland houses rose by 26.9% from 905K in May last year to 1,148K last month.
Further, NZ's housing sector experienced a 32.3% surge to 820K last month from 620K on pcp. It is the highest yearly percentage rise so far. Also, out of 16 regions, 5 of them noted record median prices.
What is Infrastructure Acceleration Fund?
IAF is a component of Housing Acceleration Fund, which aims at tackling core difficulties related to the housing supply.
The accessibility to the fund would help kick-start housing developments through financing essential services like roads and pipes to houses that are presently at standstill.
Do read; Will Government's New Building Law Create More Affordable Housing in New Zealand?
Who and what kind of projects can avail the fund?
Iwi, developers, and councils could commence presenting their ideas towards the fund by demonstrating fruitful projects, with prospects of quickly providing several new residences, at reasonable prices in different locales.
The financing would be prioritised for the ones described below:
Source: Copyright © 2021 Kalkine Media, data source-beehive.govt.nz
The projects qualifying for the fund consists of fresh or improved infrastructure for drinking water, road, flood management facilitating the construction of more houses. Also, the costs involve design, initial phase feasibility studies, and approval, etc.
Did you read; Housing Crisis Deepens in New Zealand
What is in store for the housing space?
The New Zealand Government is aware of the housing crunch and has been involved with the regional government of the nations from March 2021 to find prospects at small scale.
The year ahead would unfold additional decisions associated with the Fund.
Megan Woods stated the decision on utilising the complete HAF was pending. Moreover, this year's Budget allocated around NZ$350 million for Maori infrastructure fund from $NZ3.8 billion HAF, which aims at providing 1K new homes and repair 700 residences in collaboration with Maori and iwi.
Further, the Government would figure out how to enhance its ongoing Large-Scale Projects that have been altering the metropolitan atmosphere.