Summary

An extension of 10,000 places was offered on the First Home Buyer Scheme while the Family Home Guarantee is to allow single parents a house with a deposit of just 2%.
The Super Saver Scheme would allow first homebuyers to withdraw AUD 50,000 from their super as opposed to AUD 30,000 previously.
Homebuyers remain skeptical about the Super Scheme as many fear that it would eat up their future savings.
This year's federal budget came packed with a set of new initiatives for first-home buyers. The government has extended the HomeBuilder program to 18 months and unveiled subsidies for the first-home buyers under the new budget announced on 11th May.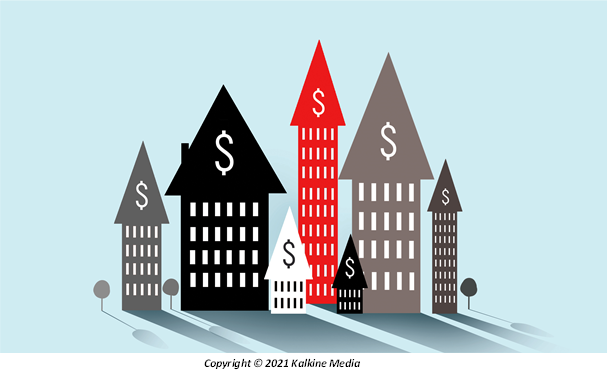 Good Read: Property Prices At An All-Time High
The Federal Budget has three key housing policies enclosed in it that are expected to make first-home buyers more secure about their purchase.
The budget also included superannuation incentives to bring young home buyers on board. The Super for Housing Scheme is expected to help many people enter the housing property market who have otherwise been excluded from it.
Few home builder stocks to watch: Mirvac Group (ASX: MGR), Stockland (ASX: SGP), Simonds Group Limited (ASX: SIO)
Housing Policies in the Budget
The First Home Buyer Scheme introduced by the government is expected to be boosted by another 10,000 places with the requirement of only 5% of the amount to be deposited to secure a house. The government would be the guarantor for 15% of the remaining deposit in the scheme. This 15% would have to be repaid to the government. However, buyers would be able to avoid paying lender's mortgage insurance (LMI).
The First Home Super Saver Scheme has been expanded, which means that eligible first-home buyers can release a maximum of AUD 50,000 of their superannuation funds for purchasing a house. This figure stood at AUD 30,000 previously, and the new scheme would begin from 1 July 2022.
The Family Home Guarantee is an initiative that has been set up keeping in mind the convenience of single parents. The act would allow single parents to purchase a house with just a 2% deposit. This is applicable for a new house as well as for the purchase of an existing house. The Family Home Guarantee would commence from 1 July 2021. Over 10,000 places would be offered within just a span of four years. Individuals who can stand eligible for a loan would be allowed access to the guarantee.
RELATED READ: Federal Budget 2021-22: Who are the major winners?
Surging House Prices
The record low-interest rates have set in motions a housing property demand surge that started last year and is still ongoing. The number of home loans being lent out is at an all-time high which has also contributed to the property price surge.
Image source: © Skypixel | Megapixl.com
The number of mortgages taken in March 2021 was 55% higher when compared with the year-ago period. This points to an unusually high preference observed in the mortgage sphere. Sydney and Melbourne were at the heart of this housing price surge due to the lack of immigrants over the last year.
Additionally, the increased demand has been observed only for houses and not apartments. This could mean increased construction in the coming months.
ALSO READ: Federal Budget 2021-22: What's in Store for Pandemic-Hit Sectors?
The Super Benefits
The First Home Super Saver Scheme not only provides youngsters an opportunity to get into the property market but also the opportunity to gain tax benefits of their super funds. A voluntary contribution would be required, with a cap of AUD 15,000 every year. The withdrawal limit has been extended to AUD 50,000.
On top of this benefit, the income threshold of AUD 450 per month for superannuation guarantee eligibility has been removed. Under this threshold, employees were not entitled to superannuation contributions previously. This change could potentially enable low-income earners to contribute to their super and hold retirement savings.
Other additional changes have been made to promote superannuation benefits.
The Risk of Burning Away Future Income Streams
While the policy allowing greater withdrawals from one's super can be promising for some, many fear that availing the guarantee would eat up their retirement funds. Families and young couples worry that they need adequate funds to survive once they retire, for them this is the time to save.
The diminished emphasis on jobs and an increased push towards mortgage has made some believe that the more pressing issue has been left out of focus. The Australian economy still has a rate of unemployment that would have been considered quite high in the pre-pandemic era. Thus, many people are still looking for secure means of employment.
With increase in furlough agreements and part-time jobs, many are still lying below the eligibility line in obtaining a mortgage. Most mortgage providers make it mandatory for borrowers to have a full-time, secure job. This creates a huge wedge in between those who work on a contractual basis and those who are working full-time.
Additionally, there stands the risk of losing out on super funds if the markets go bad. However, a home is an investment, that would not cause any losses to the homeowner.
The scheme may end up generating a lot of heat in the housing market while there is already increased competition.
Also Read: Federal Budget 2021: Australia gets nearly AU$1 billion digital boost