Summary

The Morrison government has committed $76.8 million to back Alcoa's Portland Aluminium Smelter.
The smelter was continuously facing operational challenges due to limited power supply.
The subsidy offered will help to counterbalance the fuel security, workers' job and smelter's income, hampered by unstable operations.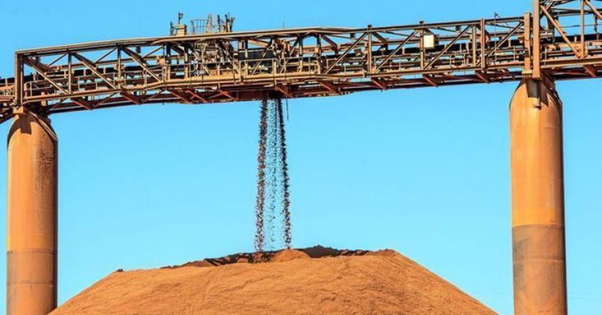 Shutterstock Image
The Morrison Government has assured $76.8 million to support Alcoa's massive Victoria Portland Aluminium Smelter and in turn help to manage the state's energy demand.
Portland Aluminium Smelter is amongst the largest electricity consumers of Victoria that consumes around 10 per cent of Victoria's electricity. During periods of high energy demand cycle it becomes difficult to supply power to the smelter.
Must Read: Alcoa Of Australia Limited Decides Not To Renew Its Lime Supply Deal With Adbri
The electricity grids of Victoria become more vulnerable when, at times, the imbalance between the demand and supply increases. Reducing Portland's demands during those peak times may help Victoria to avoid blackouts.
To reduce pressure on the power grids, Portland can reduce the power supply demand and the losses in lieu will be borne by the government. The government will provide Portland an ensured income of up to $76.8 million till 2024-25, this is part of the Reliability and Emergency Reserve Trader (RERT) plan.
The support provided by the government is for a limited period of 4 years, and Portland will be entitled to draw up to $19.2 million per year to compensate its income when it is required to power down during high demand phases. During such periods the company's production level and income would drop. It is to be noted that the smelter also delivers emergency power reserves to the market.
Interesting Read: FYI Resources (ASX:FYI) Embarks on Joint HPA Pilot Plant Trial with Alcoa
Member for Wannon, Dan Tehan said that the aid would help the power grids to be in an active mode, assuring Alcoa not losing its income. He also said that the aluminium smelter acts like a giant battery for the grid which produces export income for the nation.
Mr Tehan also said that the funding is going to ensure the state's fuel security. He further said,
Kalkine Constructed Image
Australian Workers' union welcomed the subsidy for around 600 people who are employed at the smelter and facing the crisis due to non-operation of the plant.
Minister for Energy and Emissions Reduction Angus Taylor said the government was focused on upholding the security of the electricity system. He further said,
Kalkine Constructed Image