Highlights

YouTubers PewDiePie and MrBeast have a huge following and their views influence investors
MrBeast spoke about a few crypto assets when he partnered with Coinbase
Investment decisions must be based on one's own risk appetite and not on speculations
Investing in crypto assets comes with its own set of risks. BTC and most other crypto assets have been on a downward slide so far in 2022.
What makes crypto investments even more riskier is influential personalities talking about any specific cryptocurrency. For example, Tesla CEO Elon Musk recently tweeted on Dogecoin's acceptance as a form of money for purchase of company's merchandise. Such statements may lead to a section of retail investors betting heavily on cryptos.
What does famous YouTubers have to say on cryptos? Let's find out.
PewDiePie on cryptocurrencies
PewDiePie's channel was once the most subscribed on YouTube. Even today, PewDiePie has over 110 million subscribers, which corroborates his global reach. The Youtuber has become a household name, thanks to the mainstream media coverage.
According to reports, PewDiePie promoted a game titled Wallem in 2020. Wallem is said to have some of blockchain features. The game harnesses the potential of augmented reality tech. In 2021, thanks to metaverse, blockchain-based gaming cryptos found many backers.
At some time in 2020, PewDiePie is also said to have made a mention of Ethereum in one of his videos. A decentralized live streaming platform, DLive saw surge in its user base when PewDiePie joined it.
That said, PewDiePie hasn't been vocal about Bitcoin or any other crypto asset.
Also read: 'Crypto is for virgin' trend shines the spotlight on 'virgin' Bitcoins
MrBeast and cryptos
MrBeast, the Youtuber famous for his expensive stunts, was recently in the news after he launched the snacking brand Feastables. The brand is said to have some gaming features, besides chocolates in three flavors.
Though this is only a speculation at the moment, MrBeast's chocolate-focused brand may go big as a gamified ecosystem. This may draw the interest of metaverse enthusiasts. It was also recently reported that a fast food chain started by MrBeast tweeted about accepting Dogecoin, but if Elon Musk retweeted that tweet.
MrBeast also partnered with a leading crypto exchange Coinbase in 2021, which led to promotion of at least three cryptos including Dogecoin.
Also read: Is crypto dead & what is in store for blockchain in 2022?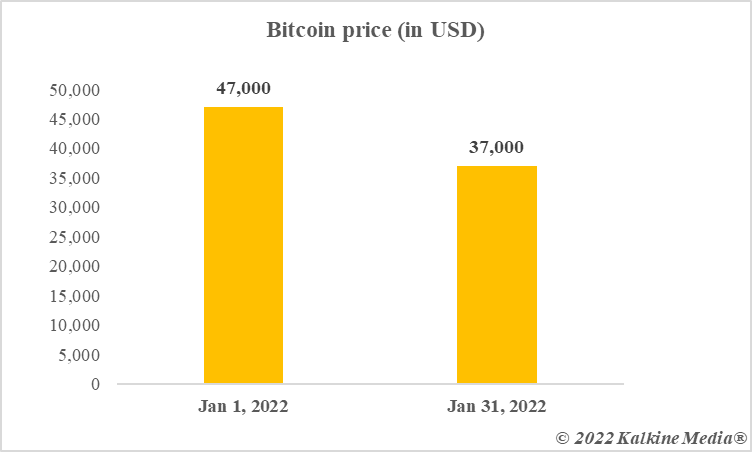 Data provided by CoinMarketCap.com
Should you be influenced?
Cryptos are a debatable subject-matter. A few personalities like investor Warren Buffett have criticized cryptos, while some others like Jack Dorsey have publicly expressed their liking of Bitcoin.
All cryptocurrencies, no matter their high or low market cap, have manifested volatility. In 2022 so far, the entire crypto investment world is under immense pressure. It is advisable that an investment decision in such high-risk assets should not be made under the influence of any famous personality.