Summary

Crypto trading has taken everyone by storm in the past few years.
With over five million users, cryptocurrencies are steadily getting well-accepted across the world.
Nevertheless, cryptos still have a long way to go before they become legal tenders in almost all countries worldwide.
Even as crypto trading has taken everyone by storm in the past few years, it remains a mystery to a section of investors and traders. The way popular virtual currencies such as Bitcoin and Ethereum scaled new record highs earlier this year, it created opportunities for many in Australia for spectacular gains.
With over five million users, cryptocurrencies are steadily getting well-accepted across the world. Nevertheless, virtual currencies have a long way to go before they get accepted as legal tenders by most of the countries worldwide. In the meantime, let us check out seven unbelievable facts about crypto trading in Australia.
READ MORE: What will Bitcoin be worth in 2025?
Ever heard about Bitcoin Pizza Day?
Yes, you read it right. Every year, 22 May is marked as Bitcoin Pizza Day. On this day in 2010, a Florida man Laszlo Hanyecz purchased two pizzas with the cryptocurrency. Hanyecz is said to be the first man ever to make use of Bitcoin in a financial transaction. He paid 10,000 Bitcoins to get two Papa John's pizzas delivered on 22 May 2010. Well, he may have repetend the purchase since Bitcoin's value started to surge exponentially soon after. The popular virtual currency price hit a high of US$63,000 on its 11th anniversary in 2021.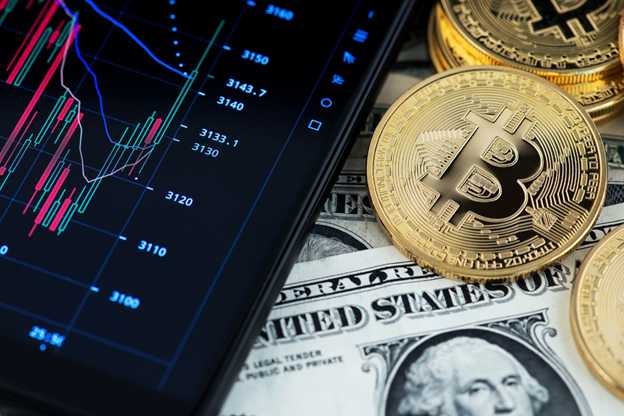 Source: © Aoutphoto | Megapixl.com
Do you know who invented Bitcoin?
Well, it may sound surprising, but who invented Bitcoin, remains a mystery. Although many have come forward with the claims, lack of credibility has led to their rejection. There is a wide section of people who believe that Satoshi Nakamoto invented the first Bitcoin in 2009. Satoshi Nakamoto is a pseudonym and might refer to one individual or a group of individuals. The identity of Satoshi remains the subject of immense theorisation and speculation.
READ MORE: Bitcoin down under - where and how to buy it?
From Tesla to Tyson, celebrities are loving cryptocurrencies
Notable crypto investors include several top-notch tycoons and celebrities like Elon Musk, Jack Dorsey, Mike Tyson, Maisie Williams, Mark Cuban, Snoop Dogg, Steven Seagal, Kanye West, Floyd Mayweather Jr, and Richard Branson.
You can buy a fraction of Bitcoin
Like the stocks listed on the ASX, investors and traders should not be worried about buying the entire unit at one go. You can even buy a fraction of any digital currency, including Bitcoin, for as low as US$1. Since a Bitcoin is priced at, say, US$61,000, it makes sense as well. Thus, you can make the most out of the upward movement in the virtual currency without breaking the bank. Isn't it great?
Source: © Josefkubes | Megapixl.com
Bitcoin is a legal tender in this country
You must have heard about countries where Bitcoin is not a legal tender. El Salvador, earlier this month, became the first one to adopt the popular digital currency as legal tender. Following the decision, Douglas Rodriguez, who is El Salvador's central bank president, said that Bitcoin would not replace the US dollar. The country has US dollar as its official currency.
Total supply of Bitcoin is limited
Yes, you read that right. The total Bitcoin supply is capped at 21 million units. The last unit is projected to be mined in the year 2140. Over 80% of the 21 million bitcoins have already been mined. So, what will happen after the supply is exhausted? Well, no one knows. However, Bitcoin's protocol may be changed later to allow for a larger supply. Till then, keep guessing.
How many cryptocurrencies are there in total?
There are over 5,000 cryptocurrencies currently available in the market. However, not all coins are of much worth. With cryptos like Bitcoin, Dogecoin and Ethereum exploding in popularity and blockchain being accorded increasing significance, digital currencies seem to have a promising future and hence many new coins are popping up every now and then. So, while investing in digital currencies, you must only select the sound and most valuable ones.
READ MORE: Is Cardano better than Bitcoin?