It was a difficult year for Canada's energy sector. From reeling under the pressure of pandemic to the being trapped in the midst of oscillating oil prices, value of energy stocks witnessed an unprecedented erosion this year.
As all activity in the nation came to a screeching halt with the federal government-imposed lockdown, it was the energy sector, especially oil and gas segment, which suffered the most.
At the height of the pandemic, Canadian upstream oil and natural gas companies cut capital expenditures to the tune of C$ 6 billion+, as per an estimate by the Canadian Association of Petroleum Producers. The energy sector was also impacted with the Saudi Arabia-Russia oil price war in March, which was subsequently resolved. Nearly all energy companies reported losses in their second and third quarterly reports of 2020.
Energy is the third largest sector on the Toronto Stock Exchange (TSX), the country's benchmark index. The S&P/TSX Capped Energy Index, with 16 constituents, nosedived to a two-decade low in March this year. The index is down over 42 per cent this year.
However, in the last one month, energy stocks have been on a rebound, rising on the back of positive vaccine news. The TSX energy index recovered by 12.33 per cent, giving investors a reason to be optimistic again.
Here's a quick look at top energy stocks of 2020:
1. AltaGas Ltd. (TSX: ALA)
Scrips of this diversified energy infrastructure firm is down 3 per cent year-to-date (YTD). After nosediving to its decade low point of C$ 9.32 on March 24 this year, the stocks have rebounded by over 105 per cent so far.
The stocks hold a current dividend yield of 5.2 per cent and price-to-earnings ratio of 16.10. AltaGas' normalized net income in third quarter of 2020 was C$ 12 million, up from a normalized net loss of C$ 62 million same quarter last year.
Days before the pandemic hit, Enbridge stocks touched a three-year high in February 2020. Following the market crash, the stock nosediving by 40 per cent.
The scrips of the Canadian multinational energy transportation firm are current down over 16 per cent this year. In its Q3 2020, the company adjusted earnings stood at C$961 million, down from C$1124 million a year ago.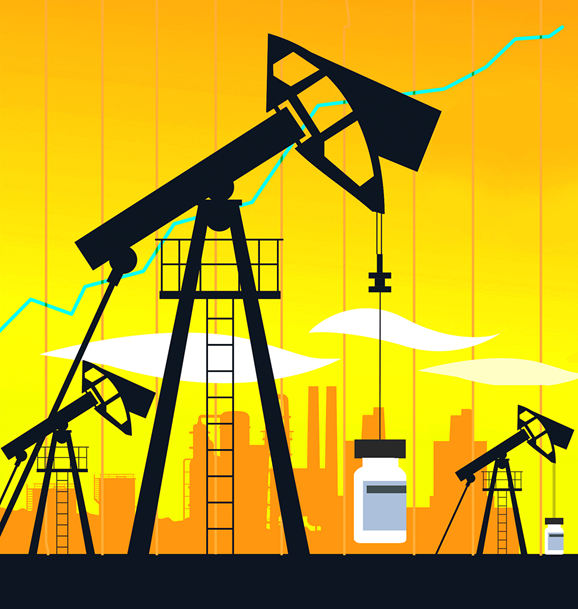 @Kalkine Image
Stocks of this Canadian energy behemoth has advanced by 34 per cent in the last six months. The company posted net earnings of C$ 408 in Q3 2020, up from a net loss of C$ 1184 in Q3 2019. Cash flows from operating activities improved significantly to C$ 2 billion in latest quarter.
4. Cenovus Energy Inc (TSX: CVE)
It was an interesting year for Cenovus Energy. The Canadian oil-sands company acquired Husky Energy Inc (TSX:HSE) for C$3.8 billion in all-stock merger. The deal is set to create one of the largest refining companies in Canada.
The stocks are down over 40 per cent this year. However, the scrips have rebounded by almost 44 per cent in the last six months and continues to be one of the most active stocks on the TSX.
5. Suncor Energy (TSX: SU)
Suncor was one of the most active stocks in the second half of 2020, despite reporting a decline of 45 per cent YTD. However, in the last three months the stocks have grown by almost 33 per cent, showing a strong rebound.
Suncor's operating loss narrowed to C$302 million in Q3 2020 as compared to an operating loss of C$1.489 billion in Q2 2020. However, the net loss was C$12 million in the latest quarter, as compared to net earnings of C$1.035 billion a year ago.
2021 Outlook
The recovery graph in energy sector is on the rise, but the growth may take longer than expected with the second wave of COVID cases on the rise.
While the road to recovery is long and choppy, it is an ideal time for investors to keep a hawk's eye view on future growth stocks.