Stocks of biopharmaceutical companies Entera Bio Ltd. (NASDAQ:ENTX, ENTX:US) and Orphazyme A/S (NASDAQ:ORPH) gained investors' attention on Wednesday, June 23, as the former's share prices jumped about 45 per cent and the latter's climbed 25 per cent.
Generally, such a movement in share prices occurs when there is company-specific news or announcement. That was certainly the case with Entera, however, Orphazyme seems to be a highly volatile stock and the sudden surge was not due to any specific update by the company.
Let's dive into these two stocks and find out why investors are driving up their prices:
Entera Bio Ltd. (NASDAQ:ENTX)

On June 23, Entera announced successful results from its interim study of EB613, a drug used for the treatment of osteoporosis. The biopharmaceutical company has claimed that the people who received 2.5 mg of EB613 for six months had a notable increase in their bone mineral density.
If everything goes well in the later stages of drug development, then EB613 could become the first oral bone-building drug. Entera is also hoping to hold a Phase 2 meeting with the US Food and Drug Administration (FDA) in the next few months. This will be in connection with the review of the EB613 drug development plan.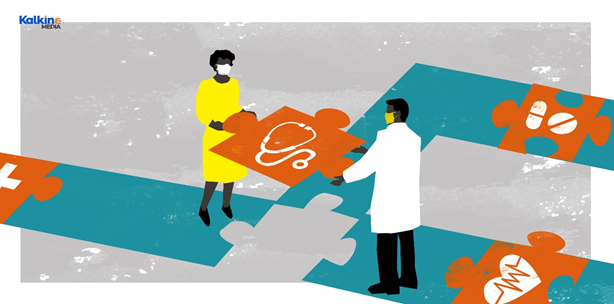 Copyright © 2021 Kalkine Media
ENTX stock catapulted by 502 per cent year-to-date (YTD) and surpassed the NASDAQ Composite Index's growth of 443.5 per cent. Meanwhile, the drug maker's share prices have returned 108 per cent in the past month.
On June 23, the scrip closed at US$ 6.5, 550 per cent up from the stock's 52-week low of US$ 1 on September 8, 2020.
Orphazyme A/S (NASDAQ:ORPH)

Denmark-based Orphazyme is working to develop drugs for the treatment of neurodegenerative rare diseases. The ORPH looks like a meme stock and its name often surfaces on various discussion forums of Reddit. The stock was on the dip for many days until Wednesday, June 23, when the stock witnessed a sudden surge and closed at US$ 7.44 apiece.
The surge could be due to retail investors on Reddit and the development that Goldman Sachs Group now holds more than a 5 per cent stake in Orphazyme. On June 10, the ORPH stock scored a 52-week high of US$ 77.77 and it was trading at 90 per cent less at market close on June 23.
This seems to be a highly volatile stock and has plunged 54 per cent in the past week and 11 per cent quarter-to-date (QTD). Orphazyme holds a price-to-earnings ratio of -1.8.

The above constitutes a preliminary view and any interest in stocks should be evaluated further from investment point of view.