Summary

The Toronto Stock Exchange has a few great options to offer stocks under C$ 10.
Goodfood recently posted incredible quarterly results, and this could be a smart option for long-term benefits.
Goodfood (TSX:FOOD) provides meal kit solutions and the global meal kit delivery market size was valued at US$ 10.3 billion in 2020.
Investing in stocks could be tricky if you are new to the world of equity markets. However, one of the most common pieces of advice an investor might come across is, to begin with investing in less expensive stocks as it allows an investor to get exposure and learn the basics of trading.
In Canada, there are not many great stocks under 10 dollars, but we have identified one stock that seems to have the potential of providing long-term benefits to the shareholders.
Goodfood Market Corp. (TSX:FOOD) has emerged as one of the leading online grocery, home meals and meal kit services providers in Canada. The Montreal-based company recently posted incredible quarterly results and if the company continues to perform better quarter-over-quarter, the FOOD stock might witness a surge in its share prices, and it may breach the 52-week high of C$ 14.72 per share.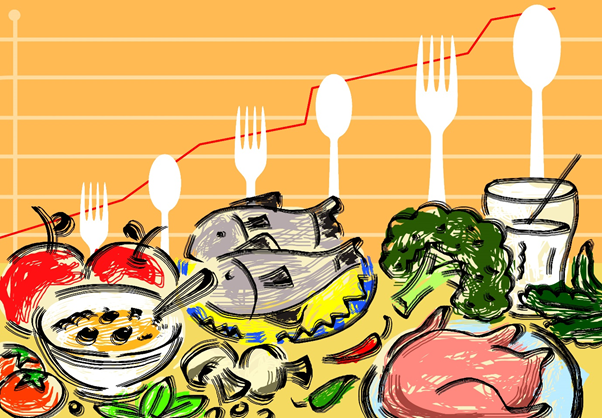 Copyright © 2021 Kalkine Media
Why Goodfood seems to have a growth potential?
Started by Jonathan Ferrari and Neil Cuggy in 2014 and later joined by Raffi Krikorian, today Goodfood is supported by more than 500 people who deliver delicious meals monthly across Canada. It has emerged as one of the biggest subscriber-based services companies and delivers 1 million meals each month.
Starting in Montreal, Goodfood has increased its presence with five additional production facilities in Canadian provinces like -British Columbia, Alberta, Ontario, and Quebec. As of February, this year, the meal kit delivery company had 319,000 active subscribers.
Homemade food is more economical in comparison to eating at a restaurant. This could work in favour of Goodfood and the company might expand its revenues in future.
A report by research firm Grand View Research notes that the global meal kit delivery market size was valued at US$ 10.3 billion in 2020, and the industry is expected to register at a compound annual growth rate (CAGR) of 13 per cent between 2021 to 2028.
For the third quarter ended May 31, 2021, Goodfood achieved record revenues of C$ 107.8 million, representing an increase of 24 per cent year-over-year (YoY). In addition, the gross profit increased by 51 per cent.