Summary

Quant is a multi-chain decentralized application project that enables developers to interconnect with multiple blockchains.
Quant's utility token, QNT, gained over 1,661 per cent in the last one year due to its unique functions.
QNT may hit US$ 200 apiece-mark by the end of this year.
Quant is an operating system that works using blockchain technology. Quant came into existence in 2020, and it is also known as Overledger Network, which bridges the gap among multiple blockchain networks for better connectivity. Its utility token is QNT.
The project is the first of its kind to resolve the interoperability issues via its decentralized operating system. It uses Overledger to make decentralized finance or digital economy infrastructure more accessible to developers and fintech companies.
Quant's special features enable its users to create multi-chain applications (MAaps), and in return users pay a gas fee in its native QNT tokens.
Quant (QNT) Token
At a current price of US$ 130 apiece, QNT was up around 15 per cent on Friday, July 30. Its one-day volume swelled over 464 per cent. It ranks at 59th spot among 11,112 cryptos available on CoinMarketCap in terms of its market cap of US$1.56 billion. The current supply is nearly 12 million QNT tokens, and its capped maximum supply is approximately 14.6 million coins.
Quant's use case
Quant enables decentralized application developers to build a viable and seamless blockchain that will help to reduce intermediatory operators who facilitate relay chain transactions and connectivity. The project team claims its Overledger can offers accessibility to all existing blockchain platforms. It operates as a gateway to blockchain-powered networks.
On top of that, Quant develops multiple layers for DApps to interconnect at different stages. These layers help executing transactions, communication, and order to other DApps through the Quant operating system.
The Quant App Store could read and trace transactions across multiple blockchain-listed accounts. Blockchain developers can write smart contracts for multi DApps using Overledger.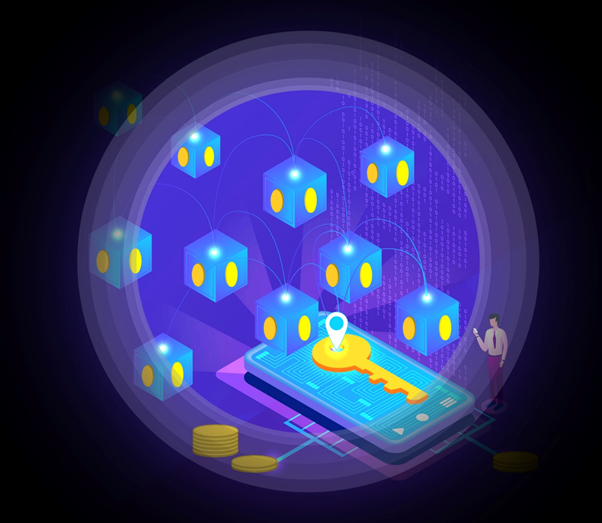 Copyright © 2021 Kalkine Media
Quant crypto's price prediction
QNT started its trading journey on August 11, 2019, at 0.2703 apiece. It has exploded by 49,995 per cent listing-to-date. The multi-DApps facilitator's utility coin has risen over 1,036 per cent year-to-date (YTD). Its one-year growth stands at 1,661 per cent.
On price prediction, Quant crypto's unique use case could help it gain a US$ 200 apiece landmark by the end of 2021. The virtual token is currently trading at its lifetime high, representing a bullish price rally.
Where to buy QNT tokens?
QNT tokens are available to trade on Coinbase Exchange, Binance, Pionex, KuCoin, and UniSwap. Investors can trade in QNT through the US dollar, stablecoins like Tether (USDT), Binance USD, and cryptocurrencies like Bitcoin and WETH.