Cryptocurrencies or digital tokens are the rage in financial markets these days. So why not buy a crypto token or currency this Father's Day and sit back to watch his reaction.
Gifting a cryptocurrency may sound like an expensive option. But there's no need to buy a complete Bitcoin token or any other altcoins. Just create a separate crypto wallet for your old man and buy a fraction of any cryptocurrency of your choice.
But before presenting this gift, make sure you know all the details of the digital coin and be ready with an explanatory speech – for the gift may or not interest him, but he will most certainly ask, "what the heck is crypto?"
Few 'financially woke' dads may just be happy to get the crypto gift and can end up lecturing you on volatility.
But others spent entire lives using conventional money and the concept of crypto may be complex. Simplify it by beginning with the basics like blockchain technology and decentralized finance (DeFi). And as you go deep, also teach him about initial coin offerings (ICOs) and crypto mining.
You can choose to gift a physical crypto ledger or a cold wallet that you can easily buy from e-commerce apps.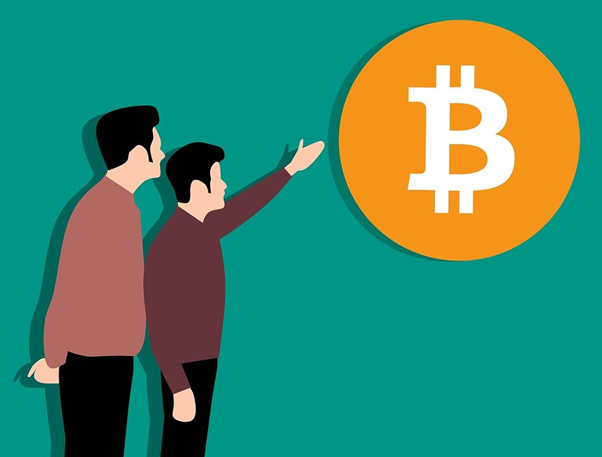 Source: Pixabay.com
Here are a few popular cryptocurrency tokens that you may like to pick for your dad:
The world's first and biggest crypto token, has 45 per cent dominance in the cryptocurrency market. You can easily buy it from crypto exchanges such as Binance, Coinbase, WazirX, etc. It is currently trading at US$ 35,500 apiece.
The second largest and most popular crypto is comparatively cheaper than Bitcoin. It is currently trading at US$ 2,220 per Ether, which is almost half value compared to its all-time high. This token has grown over 200 per cent this year.
The meme-inspired crypto token went viral this year just like an internet phenomenon. However, its massive price surge had everyone's attention in the crypto industry. The Doge token is up 6,050 per cent year-to-date (YTD). The crypto's mascot is Japanese dog Shiba Inu and it is one of the cheapest coins in the market, trading at US$ 0.30 apiece.
So, you can buy hundreds of tokens for your dad for $100 and also make him laugh by sharing Doge memes.
You can buy a fraction of these Father's Day gift with a budget as low as $10.


Any reaction from your dad after receiving the crypto token as a gift could be the memorable one. Thus, it is worth a try. Happy Father's Day!
Please note: The above constitutes a preliminary view and any interest in stocks should be evaluated further from an investment point of view.