Cryptocurrency firms have been getting massive traction from investors this year, especially with finance technology companies adopting digital currencies at a faster pace.
Amid this growth, digital fund management firms and exchange-traded funds (ETF) have also invested heavily in blockchain-powered tokens in the first two quarters of 2021.
On that note, let's explore 10 growth crypto stocks that investors may like to hold in their portfolio this year.
Neptune Digital Assets Corp. (TSXV: NDA)
The digital asset firm builds and operates through a cryptocurrency mining network in Canada. The fintech firm has also been building a clean power plant to execute its crypto mining operations.
The stock, priced at C$ 0.55 apiece on Wednesday, June 30, has increased by 49 per cent year-to-date (YTD) on the back of partnerships. It has recorded a 547 per cent growth in the past year, propelled by the rising crypto acceptance in the country.
The crypto scrip, however, is down 75 per cent against its 52-week high of C$ 2.21 apiece (April 23, 2021). At its June 30 closing price, it is up 33 per cent against its 200-day simple moving average (SMA), representing a long-term bullish trajectory.
Banxa Holdings Inc. (TSXV: BNXA)
The Australian crypto firm offers its blockchain-led payment platform to other enterprises. Its stock was priced at C$ 4.18 apiece on July 30. The blockchain firm debuted on the Toronto Stock Exchange Venture (TSXV) this year and returned 2,459 per cent since its debut day.
The blockchain stock swelled more than 36 per cent in the past one week. However, the stock is still down almost 50 per cent from its first-quarter high of C$ 8.3 apiece (March 18, 2021).
At the last close price, its share price was up 54 per cent compared to the 200-Day SMA, showing a long-term uptrend.
Bitfarms Ltd. (TSXV: BITF)
The Toronto-based cryptocurrency firm has recently expanded its equity footprint after debuting on the New York-based Nasdaq exchange. Its June 30 closing price was 4.85 apiece.
The company primarily manages Bitcoin (BTC) mining operations. Bitfarms garnered over 1,000 BTC coins from its crypto data centers as of May 27, 2021.
It mines around 7.8 BTC tokens per day using a green electricity source to run crypto mining equipment.
The company retained BTC tokens worth US$ 32.4 million in Q1 2021. Its net income was US$ 19.2 million as of March 31, 2021.
Its stock has improved by 94 per cent YTD, beating Bitcoin that climbed up 13 per cent in the same period.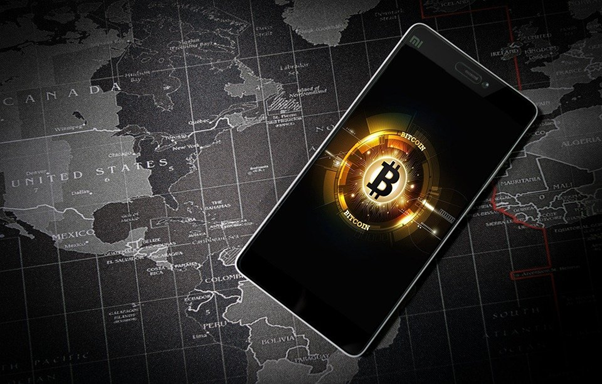 Source: Pixabay.com
Hive Blockchain Technologies Ltd. (TSXV:HIVE)
The blockchain tech company's share price has surged 1,006 in the past one year and amplified by 48 per cent this year.
HIVE mines Bitcoin and Ethereum (ETH) through its data centers. The company managed to acquire over 320 BTC tokens and 20K ETHs in Q1 2021.
The Vancouver-based firm has been bolstering its crypto mining units to mint more crypto tokens.
Galaxy Digital Holdings Ltd. (TSX:GLXY)
The digital currency brokerage platform has skyrocketed by 1,409 per cent in equity performance in the past one year. Its share price stood at C$ 23.24 apiece on June 30. The digital asset stock has soared over 113 per cent YTD.
The company registered digital assets worth US$ 2 billion in Q1 2021, up against US$ 850 million in Q1 2021.
Galaxy Institutional Bitcoin Fund has become one of the top digital asset management firms to be benefited from Morgan Stanley's digital fund program.
Hut 8 Mining Corp. (TSX: HUT)
The digital currency mining firm's share price has risen over411 per cent, led by the crypto holdings. The stock has grown 54 per cent YTD. It is currently marching at C$ 5.37 apiece.
The company claims to retain all its mined tokens. It reported a Bitcoin holding of 3,271 tokens in the first quarter of 2021.
The company has recently debuted on the Nasdaq stock market. It has a market cap of C$ 765 million and earnings per share of C$ 0.62.
DMG Blockchain Solutions Inc. (TSXV:DMGI)
Stocks of the advanced tech firm have zoomed over 652 per cent in one year, led by peer-to-peer crypto transactions. DMG stock was trading at C$ 0.79 apiece on June 30. It has delivered 32 per cent returns this year.
DMG Blockchain added BTC tokens worth US$ 15 million to its inventory in Q1 2021. The company generated a profit of US$ 2.9 million from its digital asset (as of May 27, 2021).
The cryptocurrency firm expects to power its crypto mining centers through renewable energy. For that purpose, it has been developing an 85MW electricity station to power crypto data centers.
Cypherpunk Holdings Inc (CSE:HODL)
The crypto firm concentrates on privacy-focused tokens and places them on its in-house index as per their market caps.
It closed at a stock price of C$ 0.155 apiece on June 30, with earnings per share of C$ 0.16. The stock has gained 287 per cent in the past one year.
Cypherpunk loaded up its crypto holding with 68.16 BTC tokens in April 2021. It held 386 Bitcoins as of June 29. The company also bought around 512 ETHs worth C$ 1.24 million, as per its press release.
Source: Pixabay.com
BIGG Digital Assets Inc. (CSE:BIGG)
BIGG Digital engages in crypto mining operations and deals in crypto tokens via its brokerage application 'Netcoins'. In May, its crypto trading app recorded a revenue of around US$ 1.95 million.
The crypto share is up 208 per cent YTD. It has yielded over 1,644 per cent in one year. It was priced at C$ 1.57 apiece on June 30.
The company reported a rise of 337 per cent QoQ in its top line for the first quarter of 2021. Netcoins witnessed a lifetime surge in volume to US$ 264 million in Q1 2021.
Voyager Digital Ltd. (CSE:VYGR)
The crypto trading platform deals in more than 50 digital tokens, including Bitcoin, Ether, and other altcoins.
Its share price is up over 323 per cent YTD, while its one-year return stands at 3,820 per cent.
Voyager reported an unprecedented surge in its total revenue by 16x to US$ 60.4 million in Q1 2021, guided by the massive demand for cryptocurrencies among young Canadians.
Please note: The above constitutes a preliminary view and any interest in stocks and cryptocurrencies should be evaluated further from an investment point of view. The reference data in this article has been partly sourced from Refinitiv.