Summary

Cogeco's revenue and profit increased for the first quarter of financial year 2021.

Its adjusted EBITDA soared over 10 per cent year-over-year.

Stocks of the company popped up over 5 per cent during intraday trading on January 15, driven by robust Q1 earnings.
The communication company distributed quarterly dividends of C$ 0.545 per share, with a present dividend yield of 2.764 per cent.
Stocks of Cogeco Inc. (TSX: CGO) climbed over 5 per cent higher on Friday morning (January 15) after it reported first quarter for the fiscal year 2021 (ended on November 30) a day ago.
The Montreal-based telecom company recorded revenue of C$ 646.4 million, a surge of 4.7 per cent year-over-year (YoY), compared to C$ 618.5 million in Q1 FY20. The increase was driven by improved political advertising revenue associated with the US presidential elections.
Its adjusted EBITDA (earnings before interest, taxes, depreciation, and amortization) jumped 10.5 per cent YoY to C$ 321.1 million.
The profit for the quarter was C$ 120.4 million. The increase was steered by the higher adjusted EBITDA and lower expenses.
Let us have a glance at the telecommunication service provider's stock performance:
Cogeco Inc. (TSX: CGO)
Current Stock Price: C$ 80.95
The communication company offers network connectivity and cloud-based solutions to corporate and small to medium enterprises (SMEs) across North America and Europe.
On the back of robust Q1 earnings, the company's stock climbed over 5 per cent higher on in the early trading hours of Friday, January 15, 2021. The stock is delivering earnings per share of C$ 8.05 and a double-digit return of equity of 17.10 per cent.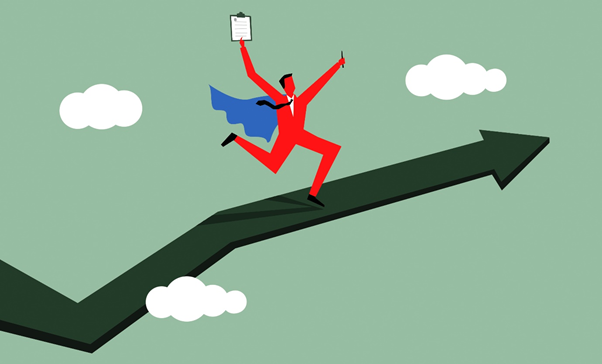 Image Source: Kalkine Group @2021
Cogeco has a current market cap of C$ 1.16 billion and a present debt-to-equity of 4.25, as per TMX data. Its scrips have declined by 10 per cent in the last one-year-period.
The communication firm's share offers return on assets of 1.83 per cent. It holds a price-to-earnings ratio of 9.90 and a price-to-book ratio of 1.7.
It announced quarterly cash dividend of C$ 0.545 per common share. Its current dividend yield is 2.764 per cent. The telecom company has a three-year average dividend growth of 11.64 per cent.