International Yoga Day is just around the corner, and it might be time to take a close look at your health.
Celebrated on June 21, Yoga Day became an annual event since 2015 after Indian Prime Minister Narendra Modi proposed the idea during his speech at the United Nations General Assembly (UNGA).
Since then, it has been used to spread awareness about the benefits of yoga across the world.
The term 'yoga' is derived from ancient Sanskrit word 'Yuja', which means to join or unite. Experts believe that this meditation form signifies the union of the body and the mind. It is an ancient health practice and is known to help with many physical and mental illnesses.
If you want to work on your fitness or are looking adopt yoga to help relax your mind, here are five health benefits you can keep in mind.
Yoga keeps you stress-free
Stress has become a part of our lives in today's world. For that reason, many people adopt yoga as it is said to produce a calming effect on your mind and body.
Some studies point that yoga has the potential to alleviate depression and cure anxiety.
Yoga is also known to help calm your nervous system during stressful situations and stop you from entering into a panic mode.
Strengthens your body

Some yoga postures focus on your physical strength. Power yoga, for instance,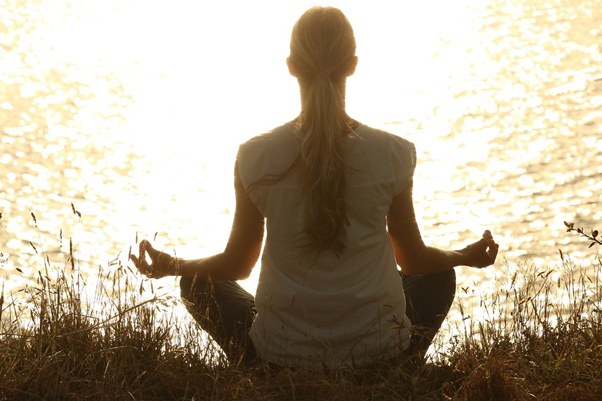 Source:Pixabay
has grown popular over the years and is known improve body strength and muscle tone.
Yoga is said to help in gaining physical tenacity as slow movements increase blood flow and holding on to a pose for a period of time improves body strength.
Reduces back pain
Due to hectic lifestyles and he current work-from-home regimes, back pain is troubling a lot of people. If you are unable to hit the gym, practising yoga at home can improve your posture and reduce back pain as well.
Yoga for flexibility
Some yoga postures are known to make your body bend and stretch. These can have far-reaching benefits, like improving your body's flexibility. If you have a stiff body, practising yoga is not only likely to increase your flexibility, but it can also safely stretch and lengthen your muscles if done correctly.
It is also important to mention here that all forms of exercises are best done under proper supervision.
Good for heart health
According to the renowned Johns Hopkins Medicine Institute, practising yoga can help you in lowering your blood pressure and cholesterol levels.
Another study pointed that middle-aged people suffering from metabolic syndrome who had high blood pressure showed indications of improvement after they practised yoga for three months.