Summary

Stocks priced under 80 cents fall under the penny stocks category. These highly volatile stocks can offer significant upside potential.
Although an attractive option for risk-takers, risk-averse investors generally stay away from penny stocks, given the high volatility attached.
Some of the high-performing stocks priced under 80 cents include
In the current period of uncertain economic scenario, share prices are fluctuating at a higher rate. The fluctuations are apparent given the high volatility, primarily due to the COVID-19 pandemic.
However, there are some low-priced stocks, called penny stocks, that are affordable and offer a ray of hope given their potential to offer impressive returns. These stocks do carry significant risk and thus are not appealing for all market participants.
Copyright © 2021 Kalkine Media
This article would walk you through 7 ASX-listed shares priced below 80 cents.
GOOD TO KNOW: How do I start trading penny stocks in Australia?
Balkan Mining and Minerals (ASX:BMM)
Focussed on the early-stage exploration of lithium and active primarily in the Balkans, Balkan Mining and Minerals debuted on the ASX on 14 July.
The Company has exposure to crucial green and tech materials - borate and lithium. The Company has also entered strategic partnerships with Jadar and Sandfire. BMM's major projects include Dobrinja, Rekovac, and Pranjani Lithium-Borate Projects.
On 15 July, BMM shares closed 10% higher at AU$0.370. The Company has a market cap of AU$16.20 million.
Bathurst Resources Limited (ASX:BRL)
New Zealand-based coal producer Bathurst Resources provides energy for hospitals, schools, and the agri-business sector.
The Company exports coal across Asia, including Japan and India, primarily for steel production.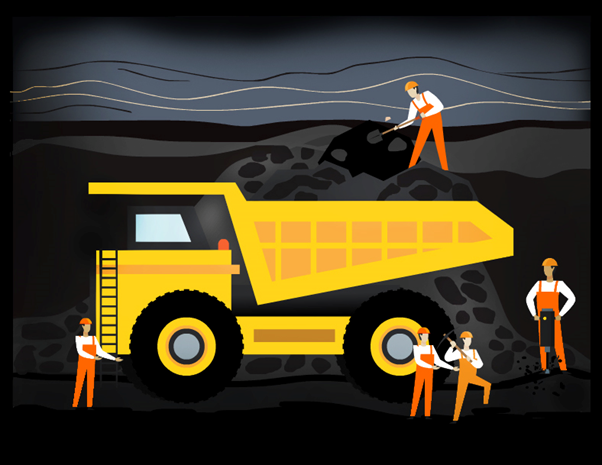 Copyright © 2021 Kalkine Media
The Company recently confirmed that it is anticipating exceeding the AU$55.4 million guidance for FY21, reflecting a favourable pricing scenario in its export markets.
BRL shares closed 8.609% higher at AU$0.820 on 15 July. The share price has doubled in the last three months.
DO READ: 10 best ASX penny stocks for July
Infinity Lithium Corporation Limited (ASX:INF)
ASX-listed minerals company Infinity Lithium aims to develop the Spain-based San Jose Industrial Lithium Project. The Company owns 75% of the project.
In a potentially favourable move for INF, the Spanish government recently approved a recovery plan worth EUR4.3 billion to integrate the domestic electric vehicle value chain.
Last month, Infinity Lithium signed a Memorandum of Understanding (MoU) with South Korean company LG Energy Solution for battery-grade lithium hydroxide supply from the San José Lithium Project.
Ryan Parkin, INF's CEO and MD stated:
On 15 July, INF shares were down 12.904% at AU$0.135. However, the shares have generated an excellent 101.493% return in the last three months.
Korab Resources Limited (ASX:KOR)
A diversified mining and exploration player, Korab Resources has operations in the Northern Territory, Australia, and Ukraine. The Company aims to produce gold, magnesium, and phosphate rock.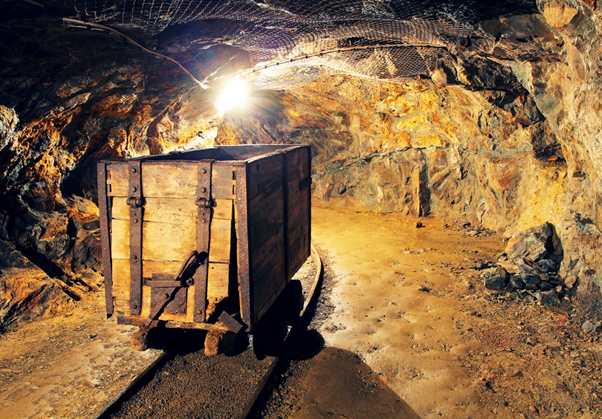 Mining cart in gold mine (Source: © Tomas1111 | Megapixl.com)
In its quarterly activity report for the period ended March 2021, Korab Resources reported an operating cash flow of AU$25K. The Company generated revenue of ~AU$99K.
For 9M FY21, Korab had a cash flow of AU$211,000 with cash revenue of AU$363,000.
On 15 July, KOR shares closed 5.263% higher at AU$0.020. The shares have generated a three-month return of 33.33%.
Star Combo Pharma Ltd (ASX:S66)
Star Combo Pharma is a health food products and nutrition supplements manufacturer and distributor.
In its quarterly business update released in April, the Company highlighted that it had renewed its supply agreement with Australian pharmacy retailer Terry White Chemmart to supply the S66-owned Living Healthy brand.
The Company's quarterly revenue took a hit primarily due to border closures and reduced tourism.
On 15 July, S66 shares closed 1.754% higher at AU$0.290. The share price has gone up slightly in the last three months.
Epsilon Healthcare Limited (ASX:EPN)
Diversified pharmaceuticals company Epsilon Healthcare is the owner of several medicinal cannabis assets, including the Tetra Health clinic and Medimar platform. The Company also manages a Vancouver-based turn-key cannabis cultivation solutions provider.
Epsilon and Murdoch Children's Research Institute (MCRI) entered into a Clinical Trial Supply Agreement in June. As part of the deal, EPN is supplying the study drug for MCRI's clinical trial to treat severe behavioural problems in youngsters with intellectual disabilities via cannabidiol medicines.
Copyright © 2021 Kalkine Media
On 15 July, EPN shares closed at AU$0.145, down 6.452%. The shares delivered negative returns in the last three months.
ALSO READ: Which are the best stocks under 50 cents?
icetana Limited (ASX:ICE)
Software player icetana offers video analytics solutions that detect irregular actions in real-time for surveillance networks. The Company uses AI and machine learning techniques through which its solutions learn and filter routine motions.
In its trading update released on 14 July, ICE highlighted that its annualized recurring revenue (ARR) was up 64% for FY2021. The deployment was slow during the first half, impacted by the pandemic, but picked up in the second half of the financial year.
The Company has generated AU$2 million+ in new revenue orders since its listing despite the COVID-19 challenges.
On 15 July, ICE shares were up 4.545% at AU$0.115. The shares have delivered a return of 8.491% in the last three months.
ALSO READ: 10 penny stocks in technology space