Summary

The Australian cannabis market was relatively unscathed by COVID-19 and is anticipated to grow in the future through combined efforts of cannabis agencies.
Althea's Canada-based Peak Processing Solutions recently obtained its Standard Processing Licence from Health Canada.
On 12 October, biopharma player MGC Pharma transported high THC formulations (the first ever) directly to the patients in Brazil through the ONIX online platform.
Northbridge-headquartered Botanix, today, released its Quarterly Activities Report the period ended 30 September 2020 highlighting its clinical development.
The medicinal cannabis industry of Australia is in an exciting phase of development, witnessing substantial opportunities in the local as well as global markets.
On 9 September 2020, Medicinal Cannabis Industry Australia stated that it had welcomed the interim decision concerning down-schedule cannabidiol based medicines to S3, or pharmacist-only, medicines.
The Therapeutic Goods Administration (TGA) has supported the down scheduling of cannabidiol for allowing its greater accessibility to the patient by enabling registered low-dose CBD products to be available as a drug under Schedule 3.
During May 2020, Medicinal Cannabis Industry Australia (MCIA) and Medical Cannabis Council (MCC) disclosed entering in a partnership for establishing an integrated voice for the medicinal cannabis industry in Australia.
Therefore, it is likely that the Australian cannabis industry offers lucrative opportunities in the future with the combined attempts of cannabis agencies across the country.
According to market estimates, the size of the legal cannabis market in Australia is currently valued at over US$170 million. Experts anticipate that the market will grow at a considerable rate and likely cross the US$1 billion mark in the next couple of years.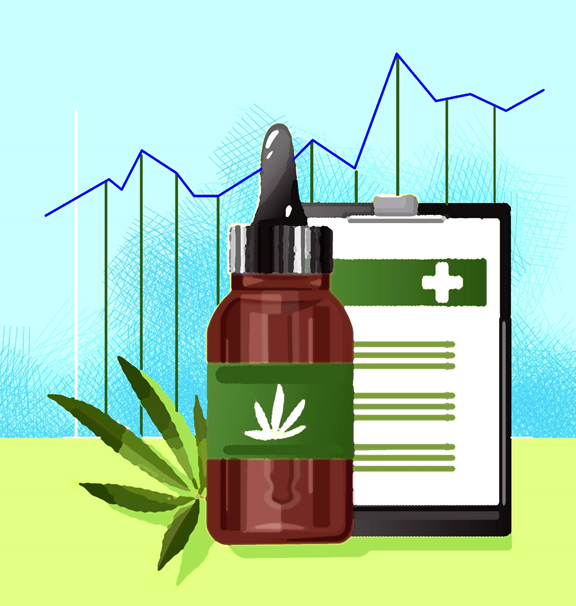 Image Source: © Kalkine Group 2020
With this backdrop, let us discuss 3 ASX listed cannabis players- AGH, MXC, BOT
Althea Group Holdings Limited (ASX:AGH)
Global pharmaceutical player Althea Group Holdings Limited is engaged in providing pharmaceutical-grade medicinal cannabis products for treating debilitating indications. Currently, AGH is operating within highly regulated medicinal cannabis markets across Australia, Germany, and the UK. Additionally, Althea intends to further expand into emerging markets of Europe and Asia.
READ MORE: ASX Cannabis Player Althea's Subsidiary to Commence Operations in Canada
MGC Pharmaceuticals Ltd (ASX:MXC)
European biopharma company MGC Pharmaceuticals Ltd is developing and supplying affordable standardised phytocannabinoid derived medicines to patients globally. The Company has a solid product offering targeting two widespread medical conditions - dementia and epilepsy. Besides, the Company has additional products under the development pipeline.
Botanix Pharmaceuticals Limited (ASX:BOT)
Clinical stage synthetic cannabinoid player Botanix Pharmaceuticals Limited is into the development of pharmaceutical products that are supported by well-controlled randomised clinical trials. Botanix has two distinct development platforms for cannabinoid-based medicine antimicrobial and dermatology products.
The quick quarterly highlights are-
Recruitment for the BTX 1801 Phase 2a clinical study is well advanced.
BTX 1702 clinical study is poised to start recruitment when travel and clinical trial conduct restrictions are reduced in Australia and New Zealand.
Botanix successfully completed End of Phase 2 meeting for BTX 1503 for acne with the FDA.
The Company stated that it remains in a strong financial position, holding a cash balance of A$22.1 million as of 30 September 2020.
Share Price Information of AGH, MXC & BOT on the ASX on 13 October