Summary

The healthcare industry offers plenty of entry points from life-saving drugs to day-to-day treatment for market participants.
The ongoing scientific advances and the increasing role of digitalisation in healthcare offer enormous prospects for market participants in the space.
The high-intensity research and development activities in the healthcare sector always present tremendous opportunities for long-term investment.
Amid the COVID-19 pandemic, the healthcare sector has grabbed market participants' attention as some healthcare companies have adapted to the current situation and came out with products or services to help in the fight against the pandemic.
The health care industry is among the most important markets. The importance of this sector cannot be overstated - right from helping to maintain and improve quality of life to developing cures for chronic diseases.
Copyright © 2021 Kalkine Media
ALSO READ: Which are the 10 hottest biotech stocks on the ASX?
With this backdrop, let us have a look at 10 ASX-listed healthcare shares worth looking at next month-
Sonic Healthcare Limited (ASX:SHL)
Sonic Healthcare is one of the world's leading providers of medical diagnostics, providing laboratory medicine/pathology, diagnostic imaging/radiology, and primary care medical services across Europe, Australasia, and North America.
On 17 June 2021, Sonic entered into a binding agreement to completely (100%) acquire Canberra Imaging Group (CIG). The acquisition of Canberra Imaging is a significant and positive step in developing Sonic's Imaging division in Australia. CIG acquisition will broaden its footprint, increase division's revenue by ~10%, and offer potential opportunity for synergy benefits.
ALSO READ: A glance at three fast-growing healthcare stocks in Australia
ASX-listed world leader in providing superior health and safety protection solutions Ansell Limited operates in two primary business segments-industrial and healthcare. The Company employs more than 13,500 people all over the world.
In June 2021, Ansell announced the appointment of Neil Salmon as Managing Director and CEO effective 1 September 2021. This follows the retirement of outgoing CEO Magnus Nicolin.
Interestingly, Ansell has increased its interim dividend for FY21, paying a dividend amount of AU$0.419 on 10 March 2021. In 2020, ANN paid an interim dividend of AU$0.329 and a final dividend of AU$0.381.
ALSO READ: Looking for healthcare dividend stocks? Here are the top five players
Copyright © 2021 Kalkine Media
Actinogen Medical Limited (ASX:ACW)
ASX-listed biotechnology company Actinogen Medical is developing an innovative treatment for cognitive impairment associated with neurological indications amenable to modifications of raised cortisol levels inside brain cells.
On 23 June 2021, Actinogen receives positive Pre-IND FDA advice for the Fragile X syndrome (FXS) program. The Phase 2 XanaFX study is a randomised, placebo-controlled 12-week trial to be conducted in Australia and is expected to commence in 4Q CY21.
DO READ: Which are the top stocks under 10 cents?
One of Australia's leading healthcare companies, Healius offers quality, affordable and accessible healthcare for all people living in Australia. The Company has an expansive network of pathology labs, diagnostic imaging centres, day hospitals along with IVF clinics.
In the third quarter of FY21, Healius delivered a strong trading performance, albeit cycling weaker comparative data late.
Strong response to COVID-19 pandemic with more than 3 million tests to date. Good revenue growth from Imaging sector in Q3, up 8% on the pcp. The day hospital business of HLS witnessed continued growth in Q3, up over 25% on the pcp, driven by Montserrat.
CLINUVEL Pharmaceuticals Limited (ASX:CUV)
Global and diversified biopharmaceutical firm CLINUVEL Pharmaceuticals focus on developing and commercialising treatments for patients with genetic, metabolic, and life-threatening indications.
On 7 June 2021, CLINUVEL disclosed that its drug afamelanotide had been administered to the first patient diagnosed with an acute arterial ischaemic stroke (AIS) enrolled in a world's first clinical trial.
Integral Diagnostics Limited (ASX:IDX)
Integral Diagnostics is a leading provider of medical imaging services across Australia and New Zealand. In the H121, the Company witnessed solid organic growth with a six-month contribution from Imaging Queensland. During the first half of 2021, the Statutory NPAT increased by 82.6%, and operating revenue rose 29.5%. The Company paid an interim dividend (fully franked) of 5.5 cents per share on 6 April 2021.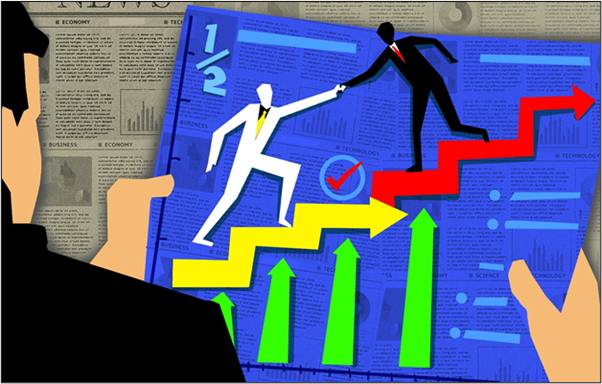 Copyright © 2021 Kalkine Media
Globally active biotechnology firm Immutep is a leader in developing LAG-3 related immunotherapeutic products to treat cancer and autoimmune disorders. IMM has signed an agreement to start a new Phase 1 clinical trial to evaluate the combination of lead product candidate eftilagimod alpha (IMP321 or efti) in combination with an existing approved standard of care therapy of a chemotherapy agent and an anti-PD-1 therapy.
Incannex Healthcare Limited (ASX:IHL)
Clinical stage pharmaceutical development company Incannex Healthcare is developing IHL-216A to treat traumatic brain injury (TBI). On 21 June 2021, the Company announced that it had engaged Vectura Limited to develop the specific formulation for IHL-216A required for clinical trials.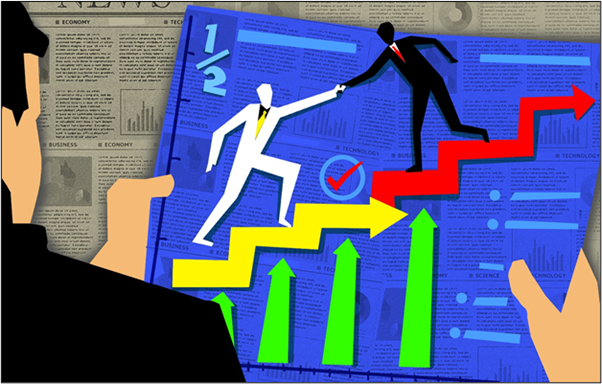 Source: © Nastyazhi | Megapixl.com
As part of the assignment, Vectura will perform formulation screening studies, manufacturing process optimisation studies, stability assessment on the lead formulation, as well as manufacture a lab-scale batch of IHL-216A to support toxicology studies.
Telix Pharmaceuticals Limited (ASX:TLX)
Melbourne- headquartered biopharmaceutical company Telix Pharmaceuticals is focused on developing Molecularly Targeted Radiation (MTR) based diagnostic and therapeutic products. The Company is developing TLX250-CDx to determine whether indeterminate renal masses are either ccRCC (clear cell renal cell cancer) or non-ccRCC by using Positron Emission Tomography imaging.
On 23 June 2021, Telix disclosed that the first patient had been dosed in Phase 1 clinical trial of TLX250-CDx in patients suffering from urothelial carcinoma or bladder cancer.
Melbourne-based Patrys is focused on developing deoxymab platform of cell-penetrating antibodies for the treatment of several different cancers. In June 2021, the Company disclosed new preclinical data for its deoxymab antibody PAT-DX1. The animal study data demonstrate the unique ability of the PAT-DX1 antibody of Patrys to cross the BBB (blood-brain barrier) and significantly inhibit primary and secondary cancers growth in the brain.