Summary

Companies roll out larger dividends during economic recovery due to strong financial performance.
Most of the dividend-paying stocks have their ex-dividend dates in June end with dividend updates slated for the coming month of July.
5 dividend stars with gross yields over 7% are Rio Tinto, Aurizon Holdings, JB Hi-Fi, Spark New Zealand and NRW Holdings.
Dividend stocks are all-time favourite investment options for traders. The recovery of the Australian economy has brought along with it expectations of higher dividend payouts in the coming months. June-end marks the end of the financial year, peaking investors' interests about upcoming dividend announcements.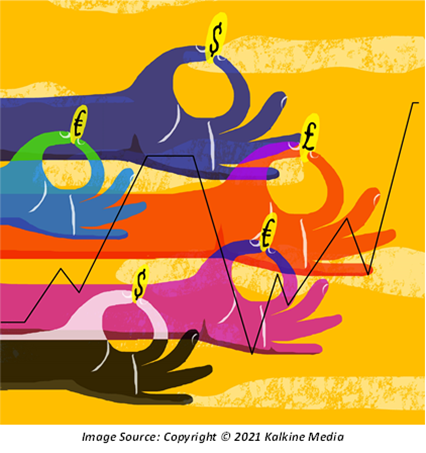 Most of the below-listed companies had announced their interim dividends for the 6 months up to December 2020 in February 2021. Thus, an update on the same is likely to be announced by August 2021. Additionally, most of these stocks have their ex-dividend dates in June end, post any investment in the share would not fetch dividends to the investors.
Investors seeking regular income and relatively secure forms of investing are generally drawn towards dividend stocks. Since dividends are paid out of company earnings, firms that have reported strong financial performances are likely to roll out high dividends. However, dividend yields can provide a better picture to the investors about whether they are getting a bang for their buck or not. Here are 5 dividend stocks with gross dividend yields over 7%.
RELATED READ: What is considered a good dividend yield?
Rio Tinto Ltd. (ASX: RIO)
Commodity prices have had quite a journey in the year 2021, with iron and copper prices soaring through the first half of the year. Mining giants like Rio are expected to profit from these gains to commodity prices.
The first quarter in calendar year 2021 saw Rio pulling out deposits of bauxite, aluminum and copper and its star metal from the Pilbara region, iron ore. The shipments of iron ore in the quarter were 7% than those in the same quarter last year. With investment and development projects lined up for the coming year, Rio remains positioned for higher growth.
Rio's April 2021 dividend announcement included a dividend roll-out of AU$5.17 per share, with a payout ratio of 86.7%. The dividend is paid biannually, with its next announcement expected to come out in July.
Aurizon Holdings (ASX: AZJ)
Aurizon has been one of the highest paying dividend companies listed on the ASX for long. The rail-based transportation provider saw a robust freight business despite the pandemic lurking in the background.
The company holds a massive market share, making its operations robust despite a widespread slowdown last year. However, the March quarter 2021 saw a decline in Aurizon's coal transportation volumes due to softer customer demand and adverse weather conditions on mines. Despite export restrictions, the company has found alternative markets for its coal volumes.
Aurizon had announced an interim dividend payout of 14.4 cents per share in February 2021.
The work-from-home set-up has surely benefitted discretionary retail services providers like JB Hi-Fi. Despite the pandemic going on for over a year globally and vaccine jabs being taken by people across Australia, the country is still not ready to be fully opened.
This could potentially pave the way for longer work-from-home duration for most Australian employees. Companies like JB Hi-Fi have reaped the benefit of this shift. People flocked to buy electronics and office set-up equipment, making JB one of the highest growing stocks in the year. For Q3 FY21, JB reported a total sales growth of 10.4% with comparable sales growth of 11.5%.
The massive uptick in the company's financial performance led to JB announcing its highest dividend roll-out of AU$1.8 per share. The special circumstances under which businesses have operated over the past year have given certain firms overnight success, while some others are still struggling to break even after losses.
DO NOT MISS: How are dividends paid in Australia?
Spark New Zealand (ASX: SPK)
The New Zealand-based telecommunications provider has had a profitable run in the market. Spark overtook Amazon in terms of market share and revenue in the NZ infrastructure-as-a-service public cloud services market in 2020.
The company's victory in New Zealand is also reflected in its ASX share market performance with its share price showing a steady rise since April 2021. After a slowdown in 2020 due to a decline in higher-margin mobile roaming revenue, Spark's underlying performance remains strong. The 5G roll-out by the communications provider is expected to bring in a larger customer base and increased revenue.
Spark's announced its dividend distribution of 13.4 cents per share in March 2021. The announced figure was an update on its previously announced dividend of 11.6 cents per share.
NRW Holdings Ltd. (ASX: NWH)
NRW Holdings is a diversified services provider in the field of resources and infrastructure. Its business has various structural diversifications, including civil, mining, minerals, energy, technologies, drill and blast.
Among many other financial feats, NRW also received a letter of intent from Karara Mining Ltd. to award a contract for the company's mining services at the Karara Iron Ore mine. NRW also completed the acquisition of the Primero group in March 2021.
NRW's dividend announcement was made along with its annual results presentation in February 2021. The company announced a dividend of 4 cents per share.
Some of the highest paying dividend players also include Fortescue Metals Group Ltd. (ASX: FMG), AGL Energy Ltd. (ASX: AGL) and Harvey Norman Holdings Ltd. (ASX: HVN).
INTERESTING READ: Which stock has paid the highest dividend in 2021?