Highlights

Torrens witnessed a busy period throughout 2021, after being the first resource IPO to list on ASX for that year.
Solid progress achieved during its first year on ASX added lustre to its 2022 outlook.
Maiden drilling on the Northwood Hill prospect confirmed the presence of high-grade gold mineralisation.
Rock chip sampling over the Goldie prospect resulted in sensational gold values of up to 31g/t.
The South Australian Elizabeth Creek Copper Project witnessed a massive expansion of the project's sediment-hosted copper-cobalt Mineral Resource as well as discovery of a major Iron-oxide Copper Gold (IOCG) mineralised system at depth.
Torrens plans further drilling operations across its projects in 2022, with drilling now underway at Elizabeth Creek and imminent for the Goldie prospect in Victoria.
Australian mineral resource company Torrens Mining Limited (ASX:TRN) holds a diversified asset portfolio focused on gold, copper and cobalt. Significant developments have taken place across the Company's Mt Piper and Club Terrace gold projects along with the Elizabeth Creek Cu-Co Project.
The Company's exploration and strategic initiatives are steered by a competent management team having vast experience in project development and strategic planning. It allows the Company to identify growth opportunities and cash in on exciting prospects.
Torrens makes headway at gold projects
Gold has always been considered a 'safe haven' asset amid highly volatile or unpredictable equity and derivative markets. Moreover, it is considered a way to hedge against inflation.
Last two years have seen a spurt in gold prices amid the COVID-19 pandemic. Now, in 2022, gold prices are expected to be firm, owing to factors like the US dollar gaining strength, interest rate hike, and emerging coronavirus variant concerns.
Torrens has a robust gold exploration portfolio in the Victorian goldfields. The Company operates the Mt Piper and Club Terrace gold projects.
On the Mt Piper project, Torrens has identified several prospects with significant potential. The Company carried out a 13-hole drilling operation on the Northwood Hill prospect on the project. Out of the total, nine holes intersected gold mineralisation.
Torrens is focusing on finding structurally controlled gold-antimony mineralisation in the project area.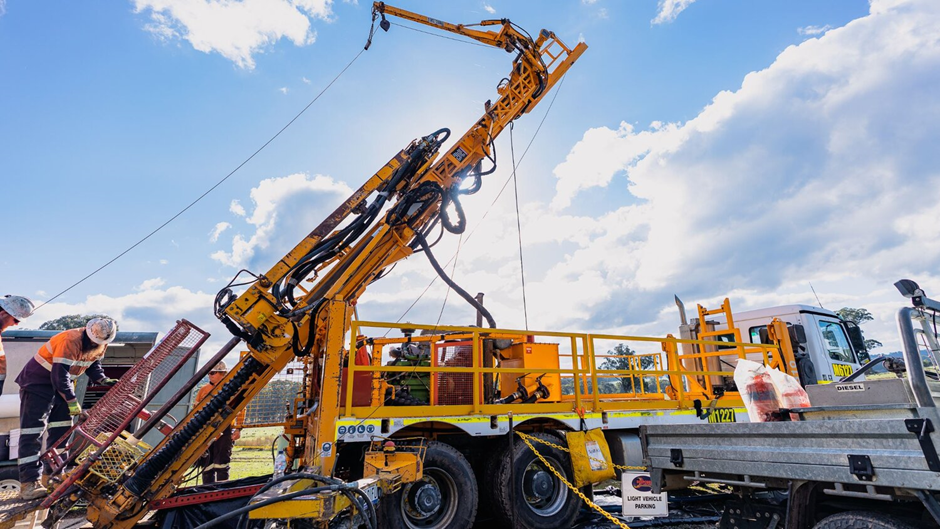 Image source: Company website
Torrens' target generation and field exploration on Mt Piper has led to the identification of 31 targets. The Company has put 11 of them into the priority exploration list.
Meanwhile, Torrens has completed rock chip sampling on one of those priority targets- the Goldie Prospect. Rock chip assay results have confirmed high-grade gold reef mineralisation reported over a minimum strike length of 120m. The Company has identified several parallel reefs within a 150m wide corridor.
Map showing locations of rock chip sample collection (Image source: Company update, 13 December 2021)
In-situ reef sample results include gold values up to 31.08g/t Au while new rock chip results include gold values up to 30.45g/t Au. The management considers assays of up to 31g/t Au outstanding and considers that Goldie is a standout drill target.
Related read: Torrens Mining (ASX:TRN) unearths high-grade gold in rock chips at Goldie Prospect
At its Eastern Victorian goldfield project, Club Terrace, the Company is engaged in its initial fieldwork investigation works. The project includes two granted licences and two tenement applications.
Giant strides at Elizabeth Creek Cu-Co Project
Copper is entering a stronger demand phase, owing to factors such as a pickup in industrial production and global energy transition.
Meanwhile, the growing popularity of electric vehicles has increased the demand for battery materials, including lithium, nickel, cobalt, and graphite. Cobalt is the most expensive battery material, and there are very few ESG-compliant suppliers in the market.
Torren's Elizabeth Creek Project, a joint venture with Coda Minerals (ASX:COD) holds significant potential for copper and cobalt. The project has significant Zambian-style copper mineralisation and iron oxide copper gold (IOCG) deposits with considerable upside exploration potential.
The Company recently announced a maiden mineral resource (MRE) update for the Emmie Bluff Cu-Co prospect on the project. The prospect holds 43Mt of resources, and the JV partners are planning further drilling operations to extend the MRE.
Related read: Torrens' shares soar 18% on maiden MRE for Emmie Bluff Cu-Co Deposit
Moreover, the partners have embarked on a drilling campaign over the Emmie Bluff Deeps IOCG target, delivering encouraging initial outcomes.
Scheduled exploration and associated feasibility study work at Elizabeth Creek is expected to continue throughout 2022.
Related read: Torrens' JV project delivers high-grade bornite zone within IOCG prospect
2022 Plans
The Elizabeth Creek Project will undergo an extensive drilling campaign in 2022 to extend the current MRE. Drilling to continue on the IOCG target.
Phase 2 drilling on the Northwood Hill prospect is planned for 2022.
Torrens will conduct advanced geophysical surveys on the Goldie Prospect to identify drill targets.
A diamond drilling program is expected to commence in Q1 2022 on the Goldie Prospect.
Related read: Torrens Mining well placed to cash in on green transition tailwinds
TRN shares traded at AU$0.150 on 14 January 2022. The Company has a market capitalisation of AU$17.20 million.