Summary

Nitro (ASX:NTO) introduces unlimited eSigning, integration with salesforce
Australian Strategic Materials (ASX:ASM) signs US$250 million deal with South Korean consortium
Afterpay (ASX:APT) to launch banking app in October, shares zoom up
Image: © Welcomia | Megapixl.com
The S&P/ASX200 closed up Wednesday, gaining 56.50 points or 0.78% to 7,308.70 after setting a new 20-day low. The index has lost 0.63% for the last five days, but sits 1.32% below its 52-week high.
9 of 11 sectors ended higher along with the S&P/ASX 200 Index. Health Care was the best performing sector, gaining 1.09% and 2.90% for the past five days.
Now let us look at some stocks that garnered quite a lot of attention today because of various reasons.
Whispir (ASX:WSP) gains on annualised recurring revenue jump in Q4
Shares of Whispir Limited (ASX:WSP) jumped as much as 8.3% to AU$2.86, their biggest intraday percentage gain since 12 July 2021.
The communications workflow provider said its annualised recurring revenue (ARR) rose 28.5% to AU$53.6 million in Q4.
The firm stated it is well-funded to accelerate growth strategy with cash and equivalents balance of AU$49.2 million.
Afterpay (ASX:APT) to launch banking app in October, shares gain on ASX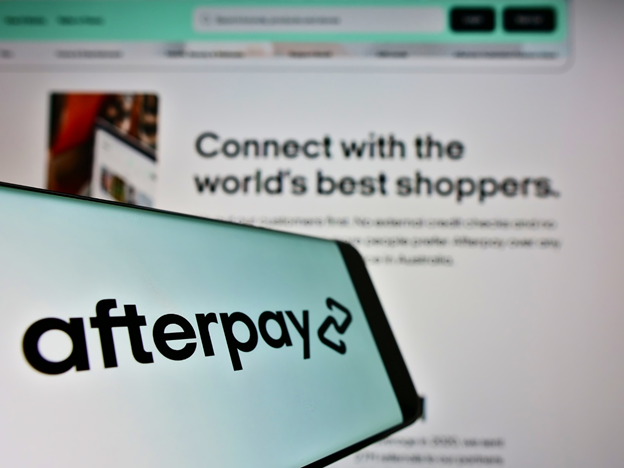 Image: © Timonschneider | Megapixl.com
Shares of buy now, pay later (BNPL) firm Afterpay Limited (ASX:APT) climbed as much as 3.4% to a one-week high of AU$109.18, extending gains into a third session.
APT shared on Tuesday it would launch a banking app in October, its first major offering outside BNPL services.
APT could add new verticals and adjust BNPL credit limits better due to the greater insight into customers spending habits, stated Jefferies.
LendLease (ASX:LLC) climbs on sale of services unit to Service Stream
Image: © Bogdanhoda | Megapixl.com
Construction and property firm LendLease Group (ASX:LLC) gained as much as 2.4% to AU$11.70, posted its biggest intraday percentage jump since 12 July 2021.
The Company entered agreement with network services provider Service Stream Limited (ASX:SSM) to sell its services business for Au$310 million.
SSM shared it expects earnings per share accretion of about 30% on a FY22 pro forma from the acquisition.
SSM will be funding the purchase via debt facilities and a fully underwritten AU$185 million equity raise.
Kogan.com (ASX:KGN) gains on strong FY21 results
Image: Image: © Alexacel | Megapixl.com
Shares of online retailer Kogan.com Ltd (ASX:KGN) climbed as much as 5.3% to AU$12.35, highest level since 30 June 2021.
Kogan said its FY21 adjusted earnings before interest, taxes, depreciation and amortization (EBITDA) up 23.1% at AU$61.1 million versus last year.
The Company has posted FY21 total gross sales of about AU$1.18 billion, up 52.5% from FY20.
The stock has posted its biggest intraday percentage gain since 28 June 2021.
KGN closed 1.450% down at AU$11.560 per share today.
Bougainville community and Rio Tinto (ASX:RIO) strike a deal, RIO registers gains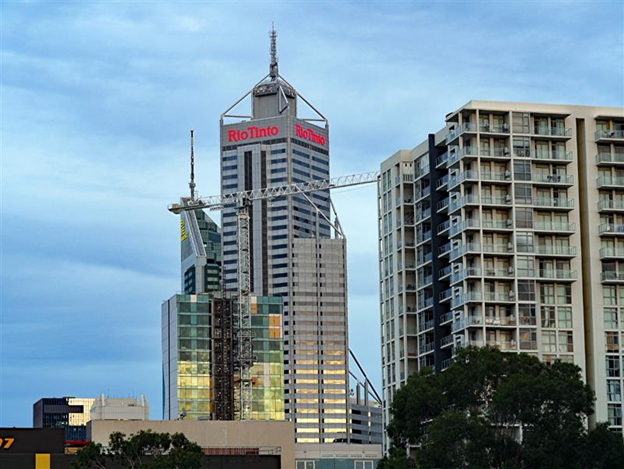 Source: © Rbrucew | Megapixl.com
The Anglo-Australian multinational mining group, Rio Tinto (ASX:RIO) has reached an agreement with the stakeholders of the Bougainville community to look into the potential environmental damage at the copper mine it ran years ago.
Human rights and community groups have been pushing the mining giant to review the environmental issues arising from the Panguna copper mine that was operated by Rio for 20 years till 1989.
The operations of the company stopped in the very same year after a civil war ceased Rio's access into the mine.
The impact report funded by the miner will be cross-checked by stakeholders and a joint committee of the company to give recommendations on the assessment results.
The miner who ran the mine in 2016 transferred its 53.8% stakes in the copper mine to the Papua New Guinea government and the Autonomous Bougainville Government for no amount.
RIO ended 1.165% strong at AU$125.870 per share today.
Australian medtech HitIQ (ASX:HIQ) climbs on technology deal with Bupa Dental
Shares of medtech HitIQ Limited (ASX:HIQ) rose as much as 5.6% to end at AU$0.190 today, marking their best day since 14 July 2021.
HitIQ has entered an arrangement with insurance giant Bupa Dental for a trial of its concussion management technology for junior rugby players.
HitIQ makes smart mouthguards that are embedded with force-measuring sensors to track and report concussion risks.
The Company stated the partnership with Bupa's dental business will see these smart mouthguards used by up to 100 junior players in Queensland.
Australian Strategic Materials (ASX:ASM) signs US$250 million deal with South Korean consortium
Integrated materials business Australian Strategic Materials Limited (ASX:ASM) shared today that it has signed a framework agreement with a consortium of South Korean investors for the acquisition of a 20% equity interest in ASM's Dubbo Project holding company.
As per the agreement, a consortium fund will invest US$250 million for the 20% equity interest.
The Company stated that the Investing Partnership intends to establish a second fund to develop a domestic Korean permanent magnet manufacturing business that will enter into an offtake agreement for NdFeB (neodymium-iron-boron) alloy from the Company's metals plant in Korea.
The deal creates a pathway for ASM to develop the Dubbo Project and execute its "mine to metal" strategy.
The stock closed 8.783% up at AU$8.050 per share on Wednesday.
Nitro (ASX:NTO) introduces unlimited eSigning, integration with salesforce
Software firm Nitro Software Limited (ASX:NTO) announced the launch of Nitro Sign™ as a standalone subscription product as part of a new comprehensive, flexible pricing and packaging model for the Nitro Productivity Platform.
Key Highlights
Nitro Sign will offer customers unlimited, enterprise-grade eSigning capability.
New platform pricing and packaging model will allow customers to customise document productivity solutions to meet any business need.
New Nitro Sign integration with Salesforce will let customers to speed up closing of sales contracts and other critical agreements.
After the PDFpen acquisition, innate Mac, iPad™ and iPhone™ capability will automatically come to the product platform.
The shares of the stock NTO closed at AU$3.220 per share today.