The Central Bank of Ireland is seeking a "full account" of a glitch which saw Bank of Ireland customers withdrawing or transferring more money than was in their accounts.
Minister for Finance Michael McGrath said he also wanted to know why it happened and what would be done to prevent a repeat.
Bank of Ireland (BOI) said the incident was down to a technical issue with its services and not a cyber attack.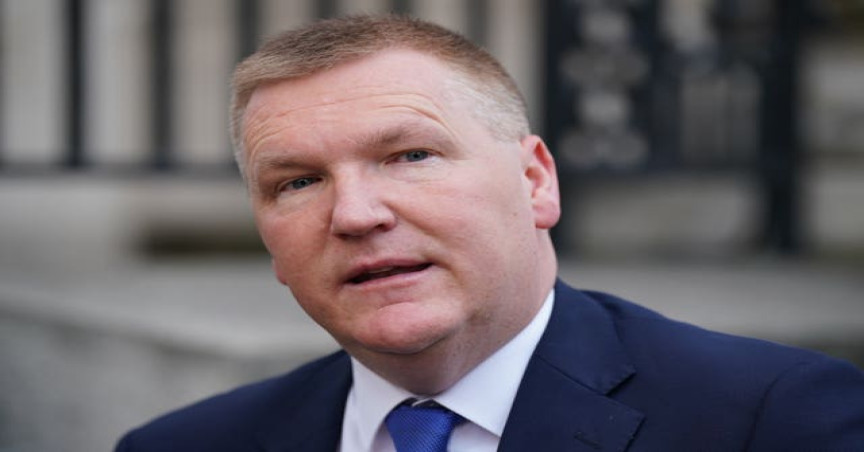 Finance Minister Michael McGrath said he had sought assurances over the matter (Niall Carson/PA)
It said its app and and online services are working again on Wednesday and any transfers or withdrawals taken out during the outage will appear in their accounts during the day.
The bank has informed customers who withdrew more cash than was in their accounts that this would appear as an overdraft, and encouraged those who find themselves in financial difficulty as a result of the fault to get in touch.
It comes after large queues built up at the bank's ATMs in parts of the country on Tuesday and messages on social media encouraged people to withdraw cash despite not having funds in their accounts.
An Garda Siochana said it was aware of an "unusual volume of activity" at some ATMs across the country.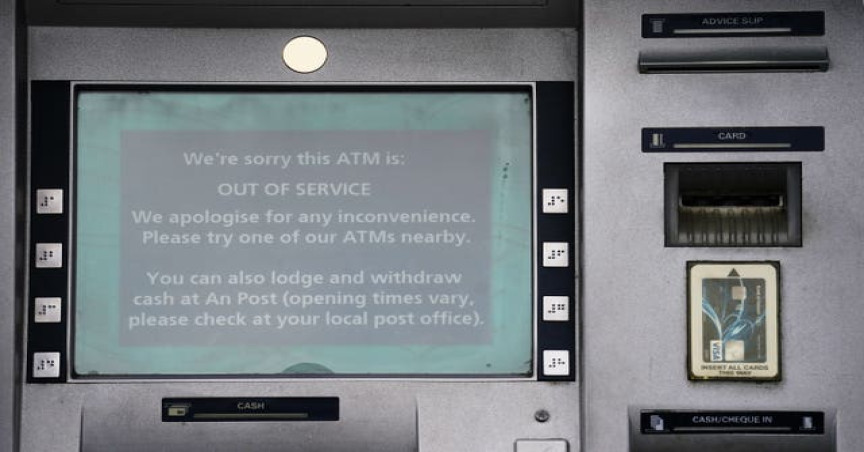 An out-of-service ATM at a Bank of Ireland branch in Finglas village, Dublin (Brian Lawless/PA)
Mr McGrath said his officials have been in contact with the Central Bank of Ireland and Bank of Ireland.
"Given our growing dependence on technology for the delivery of financial services, I have asked my officials to engage with the Central Bank on its assessment of the robustness of this Bank of Ireland incident, and more broadly the robustness of the technology systems used by regulated, customer-facing financial service providers here in Ireland, and whether any further steps are required to reduce the risk of outages that impact on customers," he said.
"From my point of view as Minister for Finance, financial service providers have to do whatever is required to ensure continuity of service for their customers.
"This is vital for the normal functioning of our society and our economy.
"Disruption to banking services can have a significant effect on people's personal lives and on the running of businesses.
Large queues built up at Bank of Ireland ATMs in parts of the country on Tuesday (Brian Lawless/PA)
"Customers rightly have an expectation of a high quality of service and to be able to have uninterrupted access to services."
The Central Bank said it set out to get a full account of outages whenever they occurred in the financial system.
"We expect this process will include understanding the root cause of the recent service disruption and what BOI is doing to avoid further disruption for BOI customers," it said.
"Where issues occur which impact on customers, we expect banks to rectify the issues urgently. We require banks to put things right where they have made errors or cause customer harm."
Earlier, Bank of Ireland said: "Yesterday a technical issue impacted a number of Bank of Ireland's services.
"Our teams restored these services overnight and all services are available to customers this morning. Overnight payments to accounts may appear throughout the day.
"We are aware that the technical issue meant some customers were able to withdraw or transfer funds above their normal limits.
"These transfers and withdrawals will be applied to customers' accounts today. We urge any customer who may find themselves in financial difficulty due to overdrawing on their account to contact us.
"We sincerely apologise for the disruption this outage caused – we know we fell far below the standards our customers expect from us."
Bank of Ireland was fined 24.5 million euro (about £21 million) in 2021 by the Central Bank of Ireland over failures to have a robust framework to ensure continuity of services in the event of a significant IT disruption.
Asked about the outage on Tuesday, a spokesman for the Central Bank said it "continues to monitor the situation regarding the availability of certain services provided by Bank of Ireland".
"We are engaging with Bank of Ireland to ensure that any issues and errors identified are resolved for customers, and that it is doing all it can to ensure customers' expectation of a high-quality, uninterrupted service is met.
"Customers should contact Bank of Ireland in the first instance if they have concerns about their service.
"For more information, impacted customers should contact Bank of Ireland on is 0818 214 365 or visit www.bankofireland.com."