Highligts
Consumer goods giant Unilever has announced that it will hike the prices of its products due to rising input costs.
Soaring food prices and energy bills are putting the biggest squeeze on people's pockets.
Millions of people in the UK are going through tough times as inflation touches new highs month by month. In March, the country's inflation rate reached 7.0%, which is the highest in 30 years. Soaring food prices and energy bills are putting the biggest squeeze on people's pockets, forcing them to switch to cost-cutting measures and shift from saving money to borrowing.
Due to inflation, several companies are also forced to hike the prices of their products and services. Consumer goods giant Unilever Plc joined the list of such companies on Thursday after it revealed plans to raise its product prices. The company cited the increase in its input costs through the first quarter of the year, saying that it was looking to pass on the costs to consumers despite having already raised the prices in the previous quarter.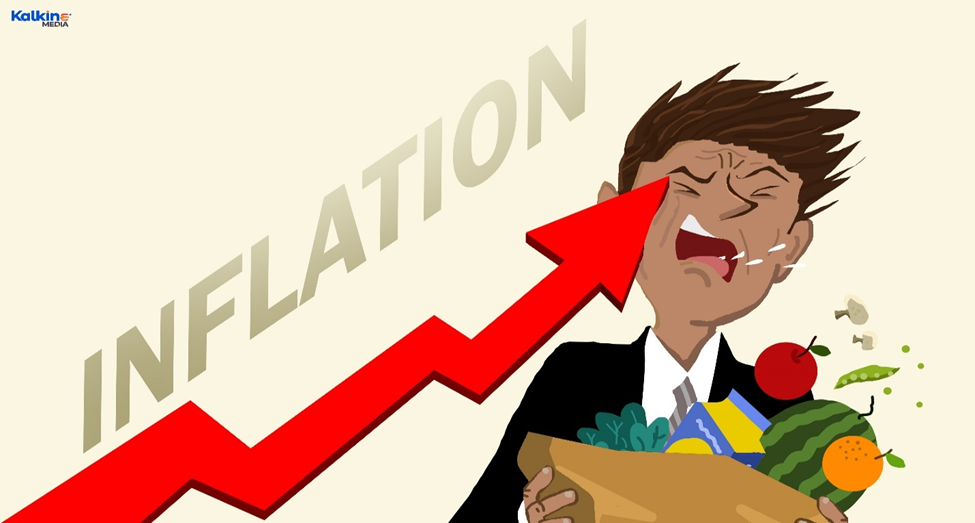 2022 Kalkine Media®
Image description: Inflation is putting the biggest squeeze on people's pockets.
As the war between Russia and Ukraine continues to push up the cost of raw materials, the company expects its input costs to rise by €2.7 billion in the second half of this year. Alan Jope, Unilever's CEO, said that raising prices is the 'right thing to do' amid the extreme commodity cost pressure.
Earlier this month, soap maker PZ Cussons had warned of 'challenging months' due to the rising input costs in the consumer sector.
Let us take a look at three consumer stocks and how they have reacted to the rising inflation.
The London-headquartered company is among the world's leading makers and suppliers of FMCG goods. Its most popular products include Dove soap, Ben and Jerry's ice cream, PG Tips, and more. The company reported a 7.3% increase in the underlying sales growth for the first quarter of 2022, while its turnover rose by 11.8% in comparison to the same period in 2021.
The FTSE 100-listed company's market cap stands at £91,546.38 million. Unilever's shares closed at GBX 3,675.00 on 28 April 2022.
Reckitt Benckiser Group Plc (LON: RKT)
The company makes healthcare and hygiene products like Dettol, Strepsils, and Mortein, among others. In February, it too had warned of price hikes but added that it hoped to absorb most of them.
The FTSE 100 constituent has a market cap of £44,249.89 million. Reckitt Benckiser's shares closed at GBX 6,208.00 on 28 April 2022.
PZ Cussons Plc (LON: PZC)
The UK-based consumer goods company manufactures products in the personal care, beauty, homecare, and food and nutrition segments. Some of its most popular products include Haier Thermocool, St.Tropez, and Carex. For the quarter ended 28 February 2022, the company's like-for-like revenue went up by 8.5% to reach £146.3 million.
The current market cap of the company stands at £876.74 million. PZ Cussons' shares closed at GBX 206.50 on Thursday 28 April 2022.
Note: The above content constitutes a very preliminary observation or view based on market trends and is of limited scope without any in-depth fundamental valuation or technical analysis. Any interest in stocks or sectors should be thoroughly evaluated taking into consideration the associated risks.
-----------------------------------------------------------------------------------------
Sources:
https://www.londonstockexchange.com/news-article/ULVR/1st-quarter-2022-trading-statement/15428718
https://www.bbc.com/news/business-60414915
https://www.londonstockexchange.com/news-article/PZC/trading-statement/15410507