Highlights
New Zealand is home to some well-equipped retirement villages.
Ryman operates 36 villages, which are home to more than 12,800 residents.
Arvida operates 35 village communities with 6,750 residents.
According to the latest population projections by Stats NZ (dated 16 August), the number of older people, 65 years and above, living in New Zealand, will hit 1 million by 2028. According to the report, there are currently about 842,000 people aged 65+ and that number is estimated to increase over the next 50 years.
According to the survey, the number of people aged 65 years is increasing by about 80 people per day and is likely to touch the one million mark within six years. According to estimates, the number of people of older ages could reach 1.3 million around 2040, and 1.5 million by about 2050.
In view of this, there is likely to be a need for more well-equipped retirement villages in New Zealand.
Let's look at some retirement village stocks listed on the NZX.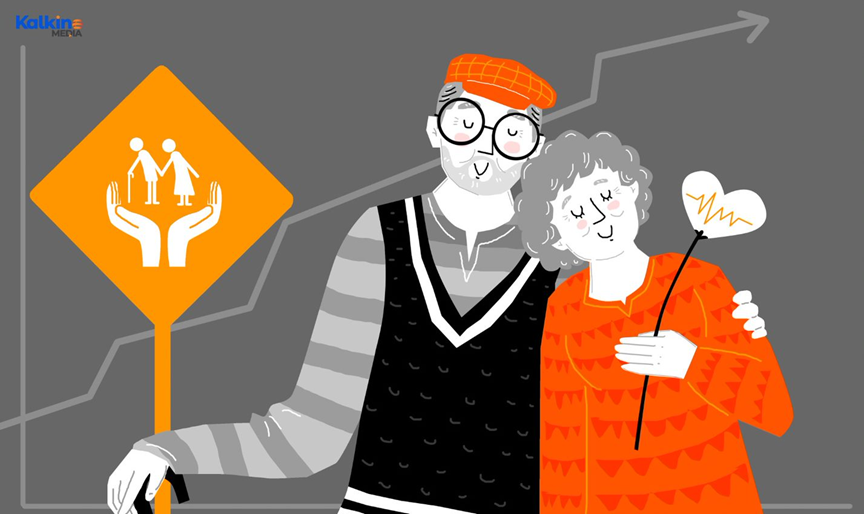 Image Source: © 2022 Kalkine Media
Ryman Healthcare Limited (NZX:RYM)
Ryman is one of the leading retirement village operators in New Zealand. The company provides well-equipped retirement villages for the elderly. According to a company update, in New Zealand and Victoria, Ryman has 16 retirement villages under construction. Recently, it purchased a site in Taupo village for NZ$220 million. It will be an integrated village with townhouses, serviced apartments, and a care centre offering a hospital and a dementia care facility.
In its annual meeting held on 28 July 2022, the company revealed that the demand for Ryman Healthcare Villages remains good with more residents looking for security. According to company projections, NZ may need another 15,000 aged care beds by 2030, and another 24,500 retirement units by 2033.
On 30 September 2022, the stock was down 1.05% to NZ$8.510 at the time of writing.
Summerset Group Holdings Limited (NZX:SUM)
Summerset is a well-known retirement village company in New Zealand. Even though prices for residential units have grown in the last two years, the company did not increase the prices. It delivered 223 units during the reporting period.
In its half-year results announced on 28 August, the company reported an underlying profit of NZ$82.5 million, up 9.2% over the previous period. Its total assets were NZ$5.4 billion, up 22.9% over the same period.
As per the company, the main focus was on keeping residents safe amid the arrival of the Omicron variant in New Zealand.
On 30 September, at the close of the week, the stock was down 0.10% to NZ$10.490 at the time of writing.
Arvida Group (NZX:ARV)
Arvida claims to own 35 retirement villages across NZ, offering several options to its aged residents, from independent villas to full-time care. As per the company, it houses 6,750 residents, and total assets of the company are worth NZ$3.4 billion. There is a pipeline of 1,928 units.
The company claims to have acquired the Arena portfolio this year, which has added 1,046 units to its five Auckland sites and one Tauranga site. This property delivered a meaningful scale in the Auckland locations.
As per the company, the financial performance of Arena communities has been better than expected.
In terms of the company's performance, as per international reporting standards, the net profit for FY22 improved to NZ$198.9 million, up 52% over previous year. This was also due to newly acquired Arena communities, the company said.
On 30 September, at the close of the week, the stock was trading down 2.08% to NZ$1.410 at the time of writing.
Oceania Healthcare Limited (NZX:OCA; ASX:OCA)
OCA is a popular old-age retirement village operator in New Zealand. It operates 44 villages with 4,000 residents. The retirement villages offer villas and apartments.
In FY22, the company's EBITDA was NZ$76.2 million, representing a 16.2% increase over previous year. As per the company, the value of total assets increased by 16.6% to over NZ$2.2 billion.
In FY22, the company delivered 854 care units across 23 locations in New Zealand. With good sales and deferred management fee income, the company has an operating cash flow of NZ$105.5 million.
On 30 September, at the close of the week, the stock was trading flat at 0.910 at the time of writing.
Radius Residential Care Limited (NZX:RAD)
Radius is also one of the leading aged care providers in New Zealand. According to the latest update provided in its annual report, the company has 1,784 aged care beds, and 101 independent living units with 329 care beds in the pipeline.
In May, it declared its FY22 results, in which it said that its total income was up 7.8% at NZ$135.9 million, NPAT was up 56.8%, at NZ$2.7 million, and underlying EBITDA was NZ$10.7 million, up 2.3%.
In FY22, as per the report dated 26 July, the focus of Radius has been on building a property base. Accordingly, the company reported three property transactions in the year that have strengthened its property portfolio.
On 30 September, at the close of the week, the stock was flat at NZ$3.60, at the time of writing.