Highlights

Goldman Sachs Group, Inc. is acquiring GreenSky for US$2.2 Bn.
Pagaya Technologies Ltd. to go public through a SPAC deal worth US$9 Bn.
Intuit is acquiring Mailchimp for US$12 Bn.
A series of deals involving companies from various sectors like financial, technology, entertainment, and cannabis grabbed the headlines this week.
While some companies have acquired other firms to help them in their businesses, a few others secured handsome merger deals to go public.
Here we look at some of the deals that are grabbing attention.
Also Read: Why are Microsoft (MSFT), EV maker Rivian grabbing attention today?
Goldman Sachs Group (NYSE: GS) is acquiring GreenSky
Investment and financial services company Goldman Sachs is acquiring specialty lender GreenSky Inc. (NASDAQ: GSKY) for US$2.2 billion. It will help expand Goldman's main street banking services. Goldman Sachs is expected to pay US$12 for each GreenSky share.
The GS stock ticked down 0.34 percent to US$402.33 at 1:59 pm ET, while GSKY stock was up 52.90 percent to US$11.88 at 2:00 pm ET on September 15.
Also Read: Bets abound as NFL season kickstarts, Arizona among top betting states
Goldman Sachs has a market cap of US$135.49 billion while GreenSky has a US$2.19 billion market cap. GS stock grew 52.34 percent YTD, while GSKY stock rose 71.52 percent YTD.
GreenSky went public in 2018 when it was valued at around US$4 billion.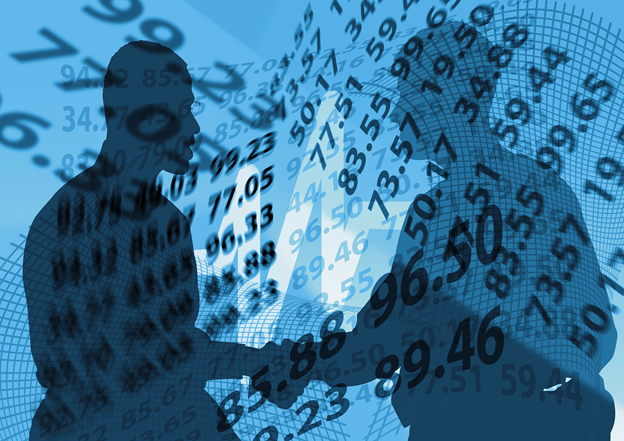 Source: pixabay
Also Read: Day after IPO, SGML stock trades flat; EVCM pops after rating upgrade
Pagaya Technologies Ltd. to go public through a US$9 billion SPAC deal

Fintech startup Pagaya Technologies Ltd. is planning to go public through a SPAC merger that would bring its valuation to around US$9 billion, the company said. Pagaya is merging the Virginia-based special-purpose acquisition company EJF Acquisition Corp (NASDAQ: EJFA). Pagaya provides an AI network for financial institutions to gain access to more customers.
Also Read: US stocks drift after inflation data
The EJFA stock traded at US$9.87 at 2:17 pm ET on September 15, up 1.91 percent from its previous close. Its market cap is US$354.52 million. Pagaya is raising around US$200 million in a PIPE deal, that includes investors like GIC Pte. Ltd., Harvey Golub, Alfac Inc.
Also Read: Five online education stocks to watch as Delta cloud hangs thick
Intuit to buy digital marketing firm Mailchimp
The financial software manufacturer Inuit Inc. (NASDAQ: INTU) is acquiring email marketing company Mailchimp for US$12 billion in a cash-and-stock deal, Intuit said on Monday.
The deal is expected to close in the second quarter of FY22. It will be Intuit's biggest acquisition. The transaction will be executed through cash and new debt of around US$4.5 billion. INTU stock traded at US$569.31 at 2:30 pm ET on Sep 15, up 0.18 percent from its previous close.
Also Read: Apple unveils iPhone 13, iPad, Watch Series 7: Product features, prices
Fox Entertainment acquire TMZ Entertainment
Fox Corporation-owned (NASDAQ: FOX) Fox Entertainment has acquired WarnerMedia's TMZ Entertainment platform. WarnerMedia is owned by AT&T Inc (NYSE: T). Fox Entertainment will acquire all its media and entertainment properties. However, no financial information was provided by the companies.
FOX stock surged 3.20 percent to US$33.89 at 2:43 ET, while AT&T stock traded at US$27.555 at 2:44 pm ET, up 0.82 percent from its previous closing price.
Fox Corporation's market cap is US$19.48 billion, while AT&T's market cap is US$196.67 billion.
Also Read: Oracle (ORCL) stock dips, FuelCell (FCEL) rallies as earnings shine
Jushi Holdings Inc. (OTC: JUSHF) buys Nature's Remedy
The Florida-based Jushi Holdings Inc has acquired cannabis manufacturer and retailer Nature's Remedy in a cheap deal.
The deal got cheaper because of the fall in the valuation of North American weed companies.
Jushi revised its offer to US$91 million, lower than its earlier offer of US$100, the company said.
The transaction will be executed in cash and stocks.
The JUSHF stock rose 3.1 percent to US$4.0725 at 2:42 pm ET.
Also Read: Dutch Bros & On Holding IPOs: Check price, lot size, other details
Bottomline
On Wednesday, the Federal Trade Commission (FTC) backed greater supervision on company mergers. It expressed several security concerns concerning the markets in a meeting. The FTC is currently formulating several changes to the laws to ensure greater security for investors.