Highlights

A whopping 58.2 million betting transactions were made between Thursday and Sunday.
More than 26 states have allowed legal sports betting as the NFL season kickstarted.
Arizona registered around 6.1 million geolocation transactions.
A record number of bets were placed from nearly two dozen US states as the most anticipated NFL season began over the weekend. The betting transactions saw a 126 percent jump from the previous year's figures, the cybersecurity company GeoComply reported.
The fraud prevention and cybersecurity solutions company said a whopping 58.2 million bets were placed from 18 states and Washington D.C. between Thursday night and 7 pm ET on Sunday, an increase of 126 percent from 25.8 million bets in the same period a year ago.
The company has verified the customer locations from where the bets have been placed. It also said that the numbers would increase further as the NFL season progresses.
Arizona was a pleasant surprise since it was considered a new market for the betting industry, the company noted. The southwestern state, known for its famed Grand Canyon, was among the states that saw the highest number of bets being placed. It also implied that Arizona bettors may have been eagerly waiting to enter the arena that is legally protected.
Also Read: Day after IPO, SGML stock trades flat; EVCM pops after rating upgrade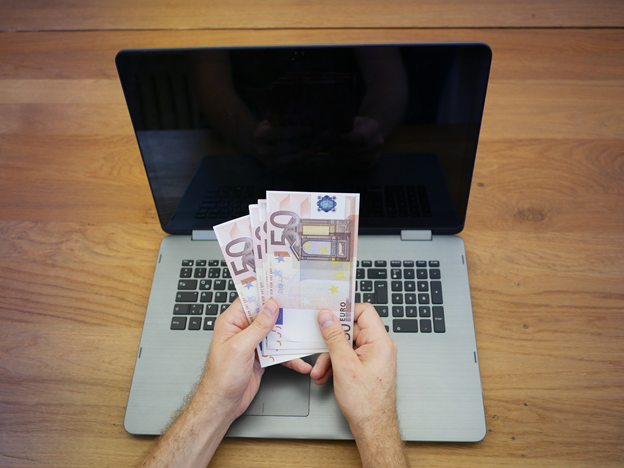 Source: pixabay
Also Read: Oracle (ORCL) stock dips, FuelCell (FCEL) rallies as earnings shine
States legalizing sport betting
This year, the volume of betting transactions was higher as more states have legalized sports betting ahead of the NFL season. Also, more people had online betting access to one of the country's most popular sporting leagues.
According to the American Gaming Association, some 26 states have allowed sports betting before the NFL season opened on Thursday night, which saw the first game between Tampa Bay Buccaneers and Dallas Cowboys. However, not every state has permitted online betting.
Around 14 states have allowed online betting that included Arizona, New Jersey, Pennsylvania, Virginia, Wyoming, New Hampshire, Oregon, and Rhode Island. Of which, five states had already allowed online betting over the past year. In addition, Connecticut and Louisiana are also planning to approve online betting by the year-end.
Also Read: Seanergy (SHIP) & Castor (CTRM): Two trending maritime stocks
How technology helps the betting industry
Although the state rules require a bettor to be present in-person to establish their locations at the time of placing the bets, the geolocation technology has made the task a lot easier because it uses the cellular data to verify the device location through which bets are placed.
For instance, in Illinois and Nevada, where betting is legal, a bettor must register in person at a participating casino. However, states have strict betting rules that a bettor must obey.
Also Read: 5 taper-proof stocks to keep an eye on after Fed's stimulus rollback
According to GeoComply, around 80 percent of betting transactions were made online this year. Most transactions were made from New Jersey, Illinois, Pennsylvania, and Arizona, the company said. Around 6.1 million geolocation transactions were from Arizona, and those were made from just about 271,000 newly created accounts since Thursday.