Summary

Waste management stocks continue to gain on the back of climate action initiatives across Canada.
The waste management market is set to boom in the post-pandemic era.
Waste recycling firms have recorded bullish stock price movement and healthy financials in the first quarter of 2021.
The waste management market is expected to boom in the post-pandemic era, as the steady reopening of business and restoration operations could bolster such firms' revenue.
On the other hand, the Justin Trudeau government's stringent stance against rising carbon footprints is likely to add on to the demand and income for sustainable disposable services providers.
As these factors could help pump up waste management stocks going forward, here are a few options that Canadian investors can explore.
GFL Environmental Inc. (TSX:GFL)
The environmental service provider treats solid and liquid waste across Canada and the US. GFL distributes US$ 0.011 apiece in the quarterly dividend and has a market cap of C$ 12.71 billion.
GFL's stocks have returned around 52 per cent in the last one year. The waste management stock has increased by over five per cent in 2021.
At the previous close of C$ 39.50, the stock was seven per cent above its 200-day simple moving average (SMA), indicating a bullish pattern.
GFL reported revenue of C$ 1.18 billion in the first quarter of 2021, posting a surge of 27.4 per cent year-over-year (YoY). The company registered adjusted EBITDA of C$ 306.6 million in the same, up by 37.6 per cent YoY
Cielo Waste Solutions Corp (TSXV:CMC)
The technology-led waste management firm offers to treat municipal and construction trash into green fuels. Its stock, priced at C$ 1.37 apiece, ranks high on the TMX among top junior industrial companies.
The company began trading on the Toronto Stock Exchange Venture (TSXV) in late June after gaining a stunning 2,922 per cent in the past one year. The waste stock has skyrocketed by 1,500 per cent this year.
At the previous closing price, Cielo Waste Solutions' stock was up 162 per cent against its 200-day SMA, representing an extraordinary bull run.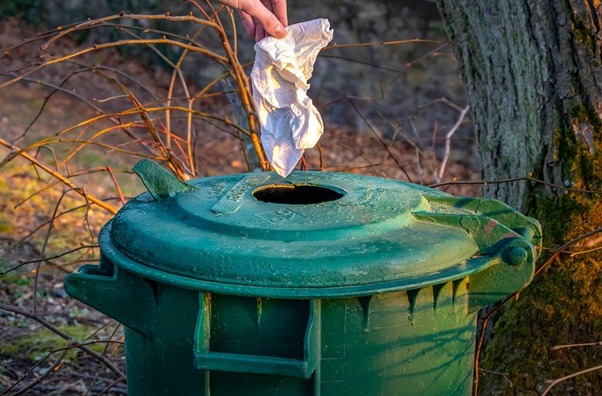 Source: Pixabay.com
Waste Connections Inc (TSX:WCN)
The Toronto-based firm recycles solid waste and provides recycling solutions across North America. The stock has a market cap of C$ 39.75 billion and is priced at 151.80 apiece.
The company also pays a dividend yield of US$ 0.205 apiece, with a return on equity of 3.26 per cent. Waste Connections stock has gained over 16 per cent year-to-date (YTD) and delivered 13.64 per cent in one year.
At the previous close, the scrip was trading well above its moving average multiple that represents an upside price movement.
Waste Connections posted a top line of C$ 1.396 billion in the first quarter of 2021, surpassing its forecast. The company recorded a profit of C$ 160.3 million and an adjusted EBITDA of C$ 433.2 million in Q1 2021.
The above constitutes a preliminary view and any interest in stocks should be evaluated further from investment point of view.