Source: mk1one, Shutterstock
Dogecoin is flying to the moon, and newbie investors are frantically searching for 'Doge stock'.
However, there is no Doge stock.
Doge is a meme-based crypto token, which is available on cryptocurrency exchanges and wallets.
And why is it trending?
Before replying to this question, we will first look at the following aspects of this virtual coin:
The dog-mascot crypto-coin has rocketed more than three time in the past two days. One of the leading trading platforms, Robinhood, tweeted that they witnessed an unprecedented demand for the token that resulted in investors' failing to complete their transactions.
One dogecoin is now worth US$ 0.345024 (at 9.50 am ET on April 16). It has gained over 160 per cent in the past 24-hours and its one-day trading volume soared to US$ 44.23 per cent, surpassing its current market cap of US$ 44.22 billion. Its year-to-date growth stands at approximately 6,300 per cent.
Why Is Dogecoin Mooning?
The reason behind this surge is smoked meat retailer Slim Jim, which announced an official dogecoin strategy in its quarterly earnings. The CEO of Slim Jim's parent company, Conagra Brands, stated that its engaging content featuring Shiba Inu dog-themed coin contributed to organic growth in the last quarter.
However, dogecoin has even better days. In January, the token zoomed over 290 per cent on the back of Elon Musk's tweet, in which the Tesla owner called the meme-coin a Bitcoin rival.
#Dogeto$1
The Reddit-based retail investors' community, r/WallStreetBets, introduced a social media campaign 'Doge to one dollar' in mid-December 2020. During that period, the token was trading at approximately US$ 0.00522 apiece. Since then, it has swelled nearly 6,510 per cent, as per data compiled by the Kalkine media team.
Meanwhile, Tesla CEO also shared memes like 'DoJo 4 Doge', 'Doge to Moon', an a special video post with the caption "Ð is for Ðogecoin!' where a Japanese dog is flying a rocket and surpassing all other major cryptocurrencies.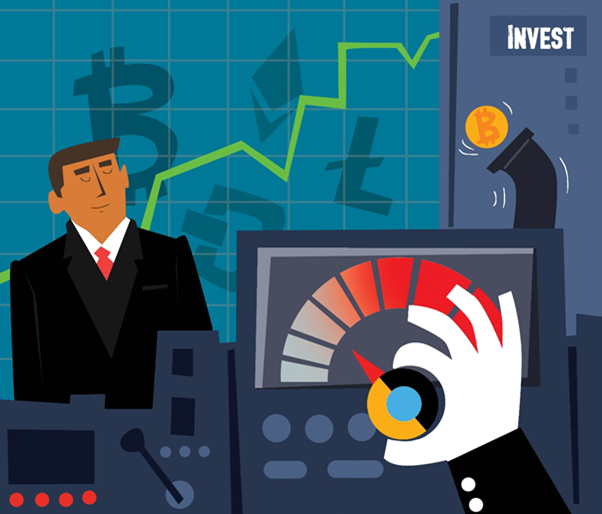 © Kalkine Image 2020
Let us glance at the top two crypto coins:
Bitcoin and Ethereum are in red territory today, down 3.5 per cent and 5 per cent, respectively. The blockchain-powered virtual tokens achieved their respective all-time high price this week, led by the US-based crypto exchange Coinbase's listing on NASDAQ.