The world celebrates International Tea Day on May 21 to mark the increasing consumption of tea around the globe. While coffee and other drinks may have their own set of fans, the United Nations points that tea has a medicinal value that help can bring health benefits to people.
In 2019, the UN not only recognised the importance of tea but also considered it as an important component of its Sustainable Development Goal programme. The organization hopes that it can play an important role in eradicating hunger and poverty across the world.
Tea's health benefits need not be the only goodness you derive from the oldest beverage in the world. Before you head to do your daily chores on International Tea Day, let's explore the stocks of two tea companies that could bring you some more gains — DAVIDsTEA Inc (NASDAQ:DTEA, DTEA:US) and Urban Tea Inc (NASDAQ:MYT, MYT:US).
DAVIDsTEA Inc (NASDAQ:DTEA, DTEA:US)

The leading Canadian tea merchant is seeking authorization from a Quebec court for a creditors' meeting scheduled to take place on June 11. It also aims to file a 'Plan of Arrangement' under which the company wants to distribute C$ 18 million to its creditors.
During the trading session on Thursday, May 20, DTEA shares climbed about three per cent to close at US$ 3.27 apiece. Surpassing the S&P 500 Specialty Stores (Sub Industry) Sector, the stock surged by 35.7 per cent year-to-date (YTD) and skyrocketed by 331 per cent in the past year.
In Q4 2020, the company's revenues stood at C$ 40.2 million, recording a 96 per cent year-over-year (YoY) increase in e-commerce and wholesale sales. Its adjusted EBITDA was C$ 5.4 million in the same quarter.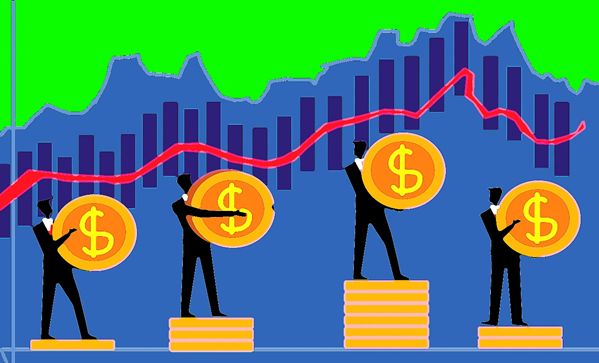 Copyright © 2021 Kalkine Media
Urban Tea Inc (NASDAQ:MYT, MYT:US)

Urban Tea is engaged in the distribution and retail business of tea products. Apart from this, the company also offers light meals and trendy tea drinks through its stores.
MYT stock soared by 6.3 per cent in the past week after the company announced the establishment of a new subsidiary for the blockchain and cryptocurrency mining business.
Earlier, Urban Tea had announced that its stores will accept cryptocurrency payment, which will include Bitcoin, Ethereum and Dogecoin. On May 20, the shares jumped three per cent to close at US$ 1.87. The stock's YTD growth is 7.4 per cent.
Urban Tea holds a price-to-earnings (P/E) ratio of 0.3 and its market cap is C$ 14.9 million, as per TMX. The company expects an increase of 400 per cent YoY in its revenues for the fiscal year ending June 30, 2021.
The above constitutes a preliminary view and any interest in stocks should be evaluated further from an investment point of view.