Highlights

New Zealand has a rapidly growing technology sector
The tech sector is the third-largest exporter of New Zealand
It accounts for 8% of its GDP and employs 5% of its workforce
The New Zealand technology sector is a rapidly growing one. It is the third-largest export sector and employs more than 120,000 people. It is a major business for New Zealand, accounting for 8% of its GDP and employing 5% of new Zealand's workforce.
Advantage NZ's tech sector:
It has a number of innovative companies that are globally focused from the start. It has a thriving start-up environment and strong support from the government. The New Zealand ICT sector has grown faster than that of any other OECD country. ICT companies are offering innovative solutions and are very flexible.
City of Auckland is the technology hub of New Zealand, driving innovation and inviting global talent. It is home to many fintech, health tech and creative technology companies. Auckland city has two main advantages: it is powered by adequate digital infrastructure and has a skilled workforce.
Fintech and healthtech are some of the fast-growing sub-sectors in New Zealand. These sectors are being supported by a favourable regulatory environment and innovation.
Let's look at some of the largest NZX companies on the basis of their market cap.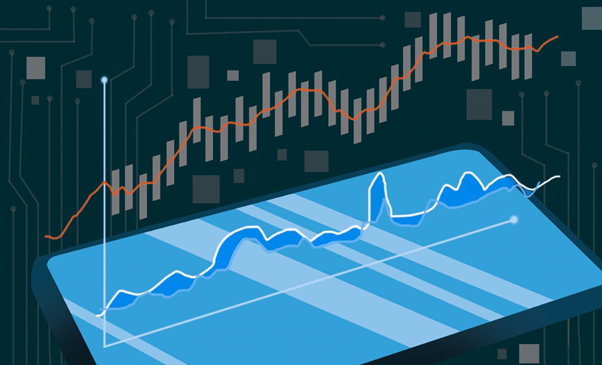 Source: © 2022 Kalkine Media®
Pushpay Holdings Limited (NZX: PPH, ASX:PPH) provides software for donor management services. Through its software, it simplifies the engagement, payment and administrative procedures. PPH has a market cap of 1.24 billion.
On Wednesday, the Company announced that it would be holding its annual investor briefing to discuss results for the period ended 31 March 2022 on 11 May.
Also Read: PPH, HMY, SPY: Will these 3 NZ fintechs make a mark in 2022?
On 14 April, the stock was trading down by 1 % at 1.080, at the time of writing.
Serko Limited (NZX:SKO)
It is a travel and bookings technology company with a market cap of 553.1 million. Zeno is Serko's travel management app using predictive workflows and has a global demand. The Company is present in Australia, China and the U.S. In its recent update of 14 March, the Company confirmed that it would be having a negligible impact of supply-chain disruptions on the business. The Company reflected positive trends since its update on 3 February, wherein Australian volumes have grown 60% of the total volumes in 2019. The NZ volumes have remained suppressed due to the Omicron outbreak. The update also revealed that Booking.com's business had shown significant growth.
Also Read: ERD, VGL, SKO: 3 NZX stocks in focus as tech sector eyes growth
0n 14 April, the stock was trading down by 1.48% at NZ$ 4.67, at the time of writing.
Vista Group International Limited (NZX:VGL) is a leading NZ company which provides technology solutions to the global film industry. The Group also offers data analytics, box office reporting, business Intelligence and creative marketing solutions to moviemakers and moviegoers. The market cap of VGL is 422.8 million.
VGL reported strong operating results for 2021 on 1 March. It delivered a 12% growth in revenue with equally strong growth in EBIDTA. Its recurring revenue was up by 24% to NZ$81 million, showing strength in SaaS business streams.
On 14 April, the stock was down by 1.14% at NZ$1.73, at the time of writing.
Also Read: VGL, IFT: 2 NZX growth stocks to watch out for in March
Rakon Limited (NZX:RAK)
Rakon is a global high-technology company which was founded in 1967 by Warren Robinson. Its market cap is 376.7 million. Rakon designs and manufactures advanced frequency control and timing solutions. The company has four manufacturing plants, including two joint ventures plants, located in New Zealand, France, India and China, and five research and development (R&D) centres. Customer support offices are located in 10 locations.
Earlier in March, the Company announced that chairman Bruce Irvine would hang up his boots from 1 April. He will be succeeded by Lorraine Witten, who has more than 20 years of experience in governance.
Also Read: RAK, SKT: 2 NZX small-cap growth stocks to look at this month
On 14 April, the stock was trading flat at NZ$ 1.65, at the time of writing.
EROAD Limited (NZX:ERD).
EROAD is a technology solutions company that handles fleet vehicles. It has created an electronic solution to manage and pay Road User Charges (RUC), support regulatory compliance and provide value-added commercial services to the heavy vehicle industry. The market cap of the company is 348.7 million.
Also Read: ERD, VGL, SKO: 3 NZX stocks in focus as tech sector eyes growth
In its Q3 update, the company reported a 53% growth in its contracted units. This was partially due to the acquisition of Coretex. This acquisition is important as it will present growth opportunities in North America and NZ.
On 14 April, the stock was trading down by 2.62 at NZ$ 2.970, at the time of writing.