Summary

Investors consider stocks that have good growth potential
Some of them are in technology space but are mixed
Let's see why they hold potential
Investors have several options for investment. Some prefer large, well-established companies, while others like small companies with cheap stocks but high growth and promise to give good returns. These low-price stocks can sometimes be multi-baggers if chosen correctly.
Penny stocks can be risky due to the volatility attached to them. There are many investors that are risk-takers and thrive in a volatile environment. Let's look at a few penny stocks that trade under $1.
Cannasouth Limited (NZX:CBD)
CBD operates in biopharma space. This penny stock has great potential even though the NZ regulatory environment is not very friendly at the moment. Recently, it released a medicinal cannabis industry report showcasing the opportunities before the industry. CBD has also acquired a new technology for growing cannabis in green houses.
Read now: Read Now: Does New Zealand have a good healthcare system? What are the best NZX healthcare stocks for investment?
On 17 June 2021, the stock was trading up by 4.44% at NZ$0.020, at the time of writing.
Cavalier Corporation Limited(NZX:CAV)
CAV is a major woolen carpet exporting company. It operates in New Zealand and Australia. Its performance has been better than expected despite COVID-19 related restrictions. Recently, this Kiwi carpet manufacturer signed up with NZ Farm Assurance Programme for its Brand Bremworth for adoption of a national wool standard. This provides an assurance to the customers about the quality, integrity and traceability of the products.
The Company expects the woolen carpet sales to rise further, also in Australia where the sales had slumped, it is expected to show an improvement.
On 17 June 2021, the stock was trading flat at NZ$0.400, at the time of writing.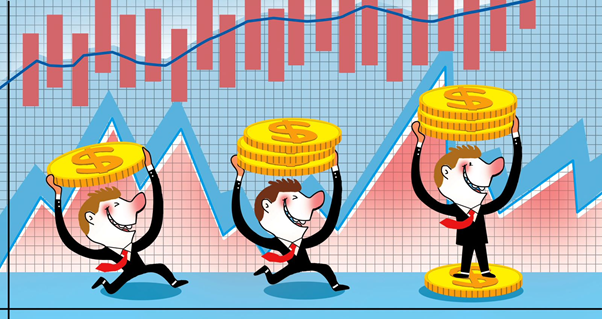 Image Source: Copyright © 2021 Kalkine Media
Wellington Drive Technologies Limited (NZX:WDT)
WDT is a technology company that deals with Internet of Things (IoT) technologies and cloud- based solutions for fleet management. The technology company has been performing well and is expected to do well in future, too. In its recent update it announced that it EBIT was in line with the previous forecast and guidance and that the Company had returned to profitability in the last quarter Wellington had received several forward order for its Wellington Connect IoT products and its ECR 2 motor.
On 17 June 2021, WDT was trading flat at NZ$ 0.083, at the time of writing..
Sky Network Television Limited (NZX:SKT)
SKT is the most popular entertainment network in NZ. Recently, the Company finalised a pact with another entertainment and media company NBC Universal Network. This will make SKT offer more content on demand. It will also offer the same on several platforms. Customers will get to choose from news, comedy and drama.
Also Read: 6 NZX Stocks With The Maximum Volume Today
Also read: Prominent NZX stocks that waxed and waned today - PHL, BGI, SVR, SPY
On 17 June, Sky Network Television Limited was down by 3.53% at NZ$ 0.164, at the time of writing.
Smartpay Holdings (NZX:SPY)
SPY is another technology company. It announced its full-year results recently. The revenue grew by 19.7% at NZ$33.8 over pcp. The Company also reported a continued increase in acquiring margin through the year, however, after a tax loss of NZ$15.2M, largely driven by non-cash fair-value adjustment of existing convertible notes. this happened due to a steep rise in the share price .
Also Read: 4 NZX Industrial stocks to watch out for – RAK,SKL,WDT,SPY
On 17 June, the stock was trading down by 4.21% at NZ$ 0.910, at the time of writing.