Summary

Have a look at these interesting penny stocks in the technology sector.
How have they fared in the current times, considering economic fluctuation
Management changes to FY21 results, to their stock market performances
The technology sector is diverse and companies operating in the penny stock market hold special importance as they are good potential investments for investors looking for relatively quicker results. Let's have a look at these 5 technology stocks on the block.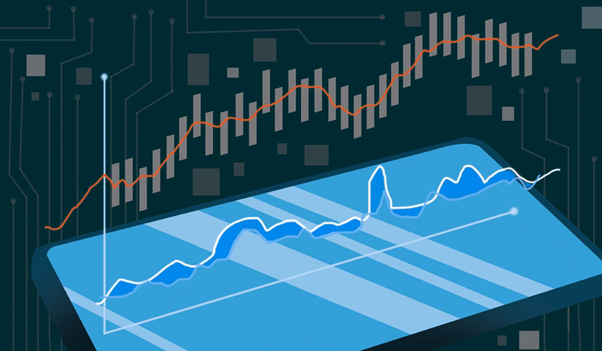 Image Source: Copyright © 2021 Kalkine Media
Wellington Drive Technologies Limited (NZX:WDT)
This Company offers Internet of Things solutions besides high octane fans for the food retail industry. It is an interesting penny stock for investors. In its recent annual meeting, the Company cast votes on matters of importance such as the Director nominations besides other topics of interest.
On June 4 Wellington Drive Technologies Limited traded at NZ$0.090, at the time of writing.
Geo Limited (NZX:GEO)
This is a technology Company working on the principle of SaaS. Geo Limited has recently announced that Roger Sharp the Non-executive chair as well as a profound shareholder has expressed his resignation intention. He however wishes to be re-elected as the non-executive director for the Company. He says he is committed to the business and hopes to find new role to excel.
On June 4 Geo Limited traded at NZ$0.121, at the time of writing.
Interesting read: Digital Gets a Boost in 2021 NZ Budget- 5 Related Stocks
MHM Limited (NZX:MHM)
Offering automated Logistics and food processing solutions, this is a crowd-turner penny stock. In the trading update released on the 20th of last month, it was found that the Company has good projected earnings and EBITDA for the near future. This stems from the good line of work that the Company has set up for the future months.
On June 3 MHM Limited traded at NZ$0.630, at the time of writing.
Also read: How Are These Stocks Performing on the NZX Today?
PaySauce Limited (NZX:PYS)
This Company offers timesheets, payroll management and several other automated HR functions. Recently, it has witnessed a 44% revenue recurrence increase and a 36% active customer increase. The total customers LTV has seen an increase of 106%. There has further been the addition of BNZ PayNow and Rosters which indicates growth.
On June 3, PaySauce Limited traded at NZ$0.310, at the time of writing.
Did you miss: What triggered stock price movements on NZX - CGF, PYS, ENS, NZO, NZA, FPH
Rakon Limited (NZX:RAK)
This Company offers critical Defence, Telecommunication and Space timing control solutions. There was a business update presentation held on 27 May 2021. The discussions held with the shareholders and directors of the Company have been made public on the website. The revenue was recorded at NZ$128m, 8% higher than pcp. The Underlying EBITDA was recorded to be NZ$23.5m, 59% than pcp, while the NPAT was NZ$9.6m.
On June 4 Rakon Limited traded at NZ$0.910, at the time of writing.
Also read: Why April Had Record Sales Of New Vehicles In New Zealand. 4 Related Stocks- NZA, MHM, TRA, WDT