Source:REDPIXEL.PL, Shutterstock
Summary

Technology sector remained relatively resilient from COVID-19 induced disruptions.
Trading in tech penny stocks must be done by analysing the fundamentals carefully.
Some of these NZX-listed penny stocks from technology space are bucking the trend.
COVID-19 undoubtedly posed a number of problems for Australian firms, which saw a sharp drop in demand as well as supply chain delays due to coronavirus-related lockdowns.
However, technological providers have been swimming against the stream. They remained immune to the stock market collapse in 2020 with corporations and households constantly adopting technology to get through the COVID-19-induced lockdowns.
Subsequently, technology penny stocks have been gaining significant popularity among investors looking to make substantial gains over time.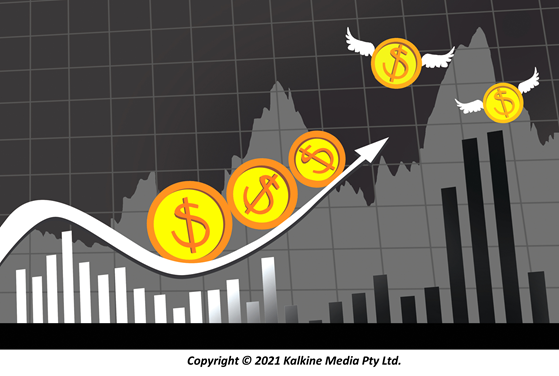 Given this backdrop, let us take a quick look at the performance of these 6 NZX-listed tech penny stocks that have been bucking the trend in changing technology landscape.
PaySauce Limited (NZX:PYS)
Paysauce, employment solutions developer, witnessed persistent revenue and customer growth in the third quarter of FY21.
Recurring revenue up 44% to $569,000.
Total employees paid through PaySauce up 34% to 17,944.
Number of payroll business customers up 35% to 3,274.
The Group has seen many new and established businesses coming on board in Q3 of FY21 with recovery in small business economy amid COVID-19.
On 4 March 2021, the stock traded at $0.29 at the end of the market session, down 1.69% from the previous close.
Southern Charter Financial Group Ltd (NZX:SNC)
SNC, a digital products and services developer and distributer, posted a lesser net loss of $59,163 for 6 months ended September 30, 2020, compared to a $88,313 net loss for the same time in 2019. In this half year, the Group spent less on legal fees and due diligence operations related to potential acquisitions resulting in lesser loss.
With the help of a new majority shareholder, the Company continues to search for viable acquisition opportunities.
The stock traded flat at $0.008 on 4 March 2021.
Plexure Group Limited (NZX:PX1)
Plexure Group, a mobile software engagement company, performed well in 2020 amid WFH environment.
On 15 February, PX1 declared that it was introducing new shares under its Employee share Option Plan. 271,519 ordinary shares have been issued by the Plexure Group for a total price of $61,108,17.
On 4 March 2021, the stock traded at $0.92 at the end of the market session, down 6.12% from the previous close.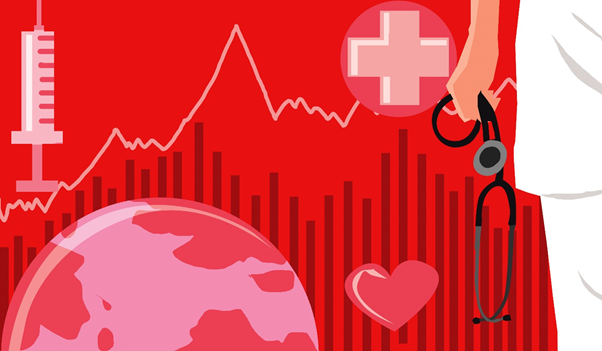 Source: Copyright 2021 © Kalkine Media Pty Ltd.
Geo, a cloud-based software solutions company, posted a fall of 7.4% in revenues on pcp to $2.1 million for the 6 months to 31 December 2020. However, the scaling programme adopted by the company has been resulting in operational efficiencies, gains in customer acquisition metrics and strong increases in cash flows.
EBITDA result improved by 91.1% while the statutory net loss improved by 62.5% for the 6-month period.
Geo is well positioned to grow its top-line sales and subscription growth.
On 4 March 2021, the stock traded at $0.089 at the end of the market session, down 1.11% from the previous close.
Enprise Group Limited (NZX:ENS)
Enprise Group, a cloud software company, posted operating profits for 6 months ended 31 December 2020, which were above expectations due to control of costs and efficiencies created by operating as a combined Enterprise Solutions division.
The group's revenue rose 100.3% on pcp in the 6 months ended 31 December 2020.
Enprise subscribed to $0.335 million in October 2020 in an oversubscribed rights issue, commenced by Datagate.
On 23 February, the Company announced its interim dividend of 2.0 cents per share without any imputation credits.
The stock last traded flat at $1.1 at the end of the market session on 4 March 2021.
Rakon Limited (NZX:RAK)
Rakon, a designer and manufacturer of frequency control solutions, upgraded its underlying EBITDA outlook for the fiscal year ending March 31, 2021, from $16 million-$18 million to $20 million-$22 million. In February, the Group received a number of large orders from both new and current customers.
Rakon would need to expand its manufacturing and supply capacity in New Zealand to meet the demands of these orders. It has also taken advantage of the restricted TCXO market and sees significant growth in fiber networks around the world, resulting in high demand for its Mercury OCXOs.
On 4 March 2021, the stock traded at $0.85 at the end of the market session, down 3.41%, from the previous close.
(NOTE: Currency is reported in NZ Dollar unless stated otherwise)