Source: ShutterstockProfessional, Shutterstock
All the stocks trading for less than a $ come under penny stocks. These stocks are highly alluring for small time traders and investors because of their minimal pricing and high returns if invested wisely and cautiously. However, penny stocks are highly speculative and volatile in nature. If not invested judiciously, they result in losses and shocking valuations.
On 30 March 2021, at the time of writing, NZ's benchmark index S&P/NZX 50 was trading in green at 12,376.740 basis points, marginally up by 0.01%. The benchmark index is gaining support from indices like S&P/NZX All Industrials and S&P/NZX All Materials who were trading up by 0.71% and 1.31%, respectively.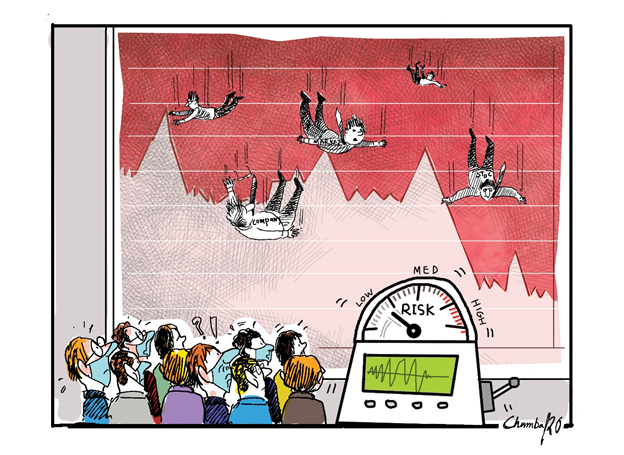 Source: Copyright © 2021 Kalkine Media Pty Ltd
Here in this article, we shall be looking at the 6 NZX penny stocks this Good Friday and analyse as to why the investors must keep a tab on them before making an investment.
AFC Group Holdings Limited
AFC Group Holdings Limited (NZX:AFC) is an Auckland based diversified company, working as food researcher and marketer. To strengthen its management talent, the Company has included Jingwei MA (Karen) in its Board w.e.f. 29 March 2021. Moreover, recently AFC saw the resignation of its Director, Hao Long. He, however, would continue to work as its CFO.
AFC last traded flat at $0.001 on 29 March 2021.
Vital Limited
Vital Limited (NZX:VTL) is one of the telecommunications service providers in New Zealand.
Recently, the Company confirmed the departure of its Chief Technology Officer, Andrew Hooker.
He will join Next Generation Critical Communications (NGCC) as its Chief Technical Director. It is pointed out that Hooker will step down from his present position in June 2021.
On 29 March, Vital notified the market on its collaboration with essential services provider, Ventia. The association has an end goal to attain sustainable development by making use of both the entities' skills and abilities to give better service to its clients.
On 30 March 2021, at the time of writing, VTL was trading up by 1.20% at $0.840.
Sky Network Television Limited
Sky Network Television Limited (NZX:SKT) has begun to dispose of its two buildings, out of the three comprising of total land area of 26,500m2 located at Mt Wellington.
Considering the current situation, wherein, majority of the workforce is working from home, the office campuses at Mt Wellington were vacant. So, the Company decided to free its locked capital and use the sale proceeds towards future growth and enhance the earnings of its investors.
However, SKT will continue to operate from its biggest premises 'Studio One' located at 10 Panorama Road.
On 30 March 2021, at the time of writing, SKT was trading down by 1.69% at $0.175.
Rua Bioscience Limited
Rua Bioscience Limited (NZX:RUA) had recently exported a sample of cannabis flower, medicinal herb to Germany. As a part of the deal, the Company aims to export similar product in huge commercial volumes to Nimbus Health, a Germany based distributer.
Source: Copyright © 2021 Kalkine Media Pty Ltd
To meet the growing demand of medicinal cannabis to treat the gravely ill German patients, Nimbus considered RUA's cannabis of premium yet affordable quality.
According to RUA's CEO, Rob Mitchell export of sample of cannabis flower is a small yet significant step towards vast expanse of the medicinal export market in the future.
On 30 March 2021, at the time of writing, RUA was trading down by 1.19% at $0.415.
ArborGen Holdings Limited
ArborGen Holdings Limited (NZX:ARB) recently announced that ArborGen Inc, its US based subsidiary has obtained a CARES Act Paycheck Protection Program loan facility worth US$1.95 million for the 2nd time, to meet the payroll and other necessary business expenses arising because of the pandemic.
As per the terms, the loan amount could be waived off only if all the employees are on payroll for 8 weeks and at least 60% of the loan amount should be used for meeting the business expenses like payroll cost, salaries, rent, etc.
On 30 March 2021, at the time of writing, ARB trading was up by 2.42% at $0.169.
Blackwell Global Holdings Limited
Blackwell Global Holdings Limited (NZX:BGI) will soon witness the departure of its Non-Executive Director, Ewe Leong Lim w.e.f. 31 March 2021. This announcement came when the Company needs significant cashflows.
It is pointed out that because of insufficient funds be it equity or raising debt, BGI is unable to finance its loan book. As a result, the management has pronounced the winding up of financial division's operation of the Company and would consider pursuing alternative business opportunities.
Moreover, the Company has decided to dissolve the posts of Chief Executive and Chief Operating Officer from its Board.
On 30 March 2021, at the time of writing, BGI was trading flat at $0.007.
(NOTE: Currency is reported in NZ Dollar unless stated otherwise)