Summary

Technology sector has stayed resilient to COVID-19.
Investing in penny stocks can help investors in attracting big profits by making small investment.
Some penny stocks have huge growth potential in tech space.
The tech sector has stayed comparatively buoyant to COVID-19. COVID-19 accelerated the tech sector of New Zealand amid increased demand for technologies due to WFH setups. Many companies have shifted gears, pivoted directions, even developed entirely new products or commercial models amid the crisis.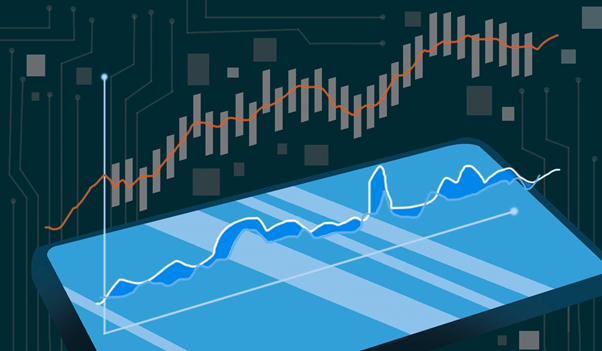 Copyright © 2021 Kalkine Media Pty Ltd.
Amid this backdrop, technology penny stocks have been gaining investor attention. Penny stocks have low market capitalisation and trade at low prices.
Let us take a quick look at the performance of these 5 NZX-listed tech penny stocks beating the trend in changing technology landscape.
Rakon Limited (NZX:RAK)
Rakon is a technology firm that models and produces advanced frequency control products. The Group continues to see increased demand from the telecom industry, especially with the introduction of 5G, as well as growth in all of its major business sectors.
ALSO READ: 5 NZX Technology Stocks That Are Shining Amid Gloom Of COVID-19 Pandemic
Rakon has projected EBITDA to be between $27 million and $32 million in FY22. The increase in guidance is majorly owed to significant orders secured by Rakon that were likely drive its revenue up by a minimum 20% for FY22.
On 7 May, at the time of writing, RAK was trading at $0.93, down 2.11%.
Geo Limited (NZX: GEO)
Geo gives software for field teams with advanced mobile workforce management platforms. The Group's Scaling Programme is putting Geo on a solid growth footing and driving operational efficiencies and gains in customer acquisition metrics.
Source: Copyright © 2021 Kalkine Media Pty Ltd
The Company recently unveiled its board succession strategy. Before the Company's AGM, the non-executive chair and main shareholder declared his intention to resign. He does, however, plan to run for re-election as a Director of the Company at the AGM.
On 7 May, at the time of writing, GEO was trading at $0.122, down 0.81%.
Wellington Drive Technologies Limited (NZX:WDT)
Wellington Drive experienced a strong Q1 of 2021 and marked its return to profitability by reporting $0.5 million EBIT as per earlier guidance of WDT. It also saw a big rise in its forward order position and positive reception for the first 2 of the 4 new products that WDT is launching in 2021.
GOOD READ: Amazon's Net Profit More Than Triples In Q1 As Revenue Hits US$100B
WDT has projected its revenue in the range of US$41 million to US$46 million compared to earlier guidance of US$40 million - US$43 million. Revenue is forecast to be approximately US$12-14 million in Q2 2021.
The Group also appointed Greg Balla as its new CEO, who is likely to start the role on 1 September 2021.
On 7 May, at the time of writing, WDT was trading flat at $0.09.
PaySauce Limited (NZX:PYS)
Paysauce is an employment fintech firm. The Group witnessed 42% growth YOY in processing fees from customers and achieved recurring revenue growth of 30% YoY. It saw a net growth of more than 100 new clients in the last quarter of FY21 with 36% growth in a number of payroll business customers to 3377.
Furthermore, the Company has also launched BNZ PayNow, a new offering designed to offer Earned Wage Access to New Zealand consumers and effectively address payday lending concerns.
On 7 May, at the time of writing, PYS was trading at $0.27, down 1.82%.
TruScreen Limited (NZX:TRU)
TruScreen is a cervical cancer screening solution provider in real-time. It continues to see positive progress in its key markets and activities. The Group's volume of Single Use Sensor (SUS) sales increased 120% YOY for FY21 with a record month of SuS usage in China (+165% YOY).
ALSO READ: Will These NZX Healthcare Companies Continue To Pay Dividends to Shareholders?
The Group hired two new distributors in mid-2020, covering 7 countries in Central & Eastern Europe. 4 markets already have product registrations settled with local bodies. TruScreen expects them to start commercial activities in 2021.
On 7 May, at the time of writing, TRU was flat at $0.086.
(NOTE: Currency is reported in NZ Dollar unless stated otherwise)