Summary

New Zealand has an advanced, efficient, and diverse transport sector, with superior technology and a customer-centric approach.
Mainfreight in its recent newsletter mentions its impressive performance in FY21, with many significant projects in the pipeline.
TIL Logistics Group to adopt a new name and ticker code in August 2021.
The transport sector adds speed and efficiency to the country's progress. Be it going to work or travel around the world, to deliver items on time, a nation's transport sector plays a significant role in the overall productivity and sustainable development of the economy.
Any issues or delays in this sector affect the nation's advancement. Hence, people, jobs, resources, as well as economies need timely and uninterrupted movement to keep the entire country and running.
New Zealand boasts of a large and diverse transport sector equipped with the latest energy-efficient technologies and a customer-centric approach.
Amid this background, let us now look at the 10 NZX listed transportation stocks playing an important role in connecting the Kiwi land.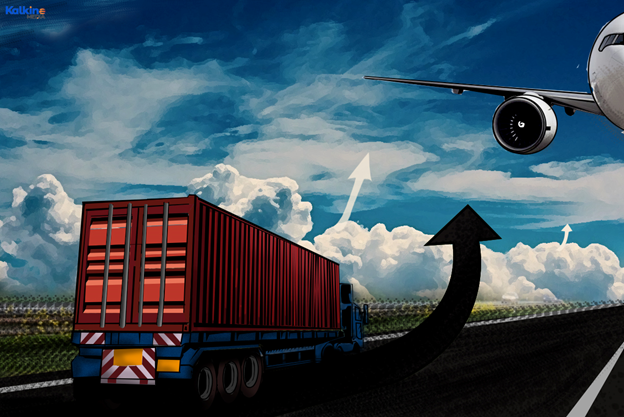 Source: Copyright © 2021 Kalkine Media
Mainfreight Limited (NZX:MFT)
As one of the largest freight companies in New Zealand, Mainfreight Limited's business operations span across 26 countries.
In its recently released newsletter, the Company stated that for 2021, its PBT grew by 27.2%, amounting to NZ$262.4 million, despite facing logistical supply chain challenges owing to the pandemic.
In the coming months, the Company has 39 building projects in the pipeline, with a value of NZ$400 million, and continues to focus on reducing its carbon footprint.
Moreover, MFT has disclosed the retirement of its two key business legends, John Hepworth and Bryan Curtis, whose contribution to the Company can never be underestimated.
On 29 July, at the time of writing, Mainfreight was declining by 0.01% at NZ$79.310.
Must Read: Here's a glance at the top 10 NZX 50-listed companies
Port of Tauranga Limited (NZX:POT)
Port of Tauranga Limited offers a wide range of cargo gateways and shipping solutions around the nation and aims to expand by venturing into new business opportunities to reach new levels of service delivery. The Company has announced that it would release its FY21 Annual Results on 27 August.
At the time of writing, Port of Tauranga was dropping by 0.14% at NZ$7.170, on 29 July.
Read: Are These 3 NZX Port Operators – POT, NPH, SPN Flavour Of The Month?
Freightways Limited (NZX:FRE)
New Zealand based, Freightways Limited is one of the country's leading providers of express package services. Express Package, Business Mail, and Information Management are its core business portfolios. The Company had recently witnessed the appointment of its new Director, Fiona Oliver, on the Board.
On 29 July, Freightways was gaining by 1.35% at NZ$12.770, at the time of writing.
Interesting Read: Why to consider investing in industrial stocks?
TIL Logistics Group Limited (NZX:TLL)
TIL Logistics Group Limited is the country's famous logistics expert, warehousing providers, and freight forwarders. As per the latest announcements, the Company has decided to change its name to MOVE Logistics Group Limited, with a new ticker code of MOV. The said changes would come into effect on 4 August on NZX.
At the time of writing, TIL Logistics Group was jumping by 3.60% at NZ$1.440, on 29 July.
Also Read: How are the 6 stock prices moving on NZX?
Marsden Maritime Holdings Limited (NZX:MMH)
Marsden Maritime Holdings Limited offers industrial and commercial land for lease to growing businesses, thereby focusing on transforming the economy of Northland. The Company had assured to comply with NZX Listing Rules and guidelines and had requested NZ RegCo for the removal of its Non-Standard designation. The latter had given its consent for the same.
The shares of Marsden Maritime Holdings were gaining 0.17% at NZ$6.050, at the time of writing, on 29 July.
South Port New Zealand Limited (NZX:SPN)
Offering a wide range of marine services, cargo, and container shipping as well as on-site warehousing facilities, South Port New Zealand Limited is planning to hold its Annual Meeting on 29 October.
Moreover, director nominations can be sent by 30 August.
On 29 July, South Port New Zealand was trading flat at NZ$7.920, at the time of writing.
Good Read: Sailing smooth: a glimpse into Port Stocks—POT, NPH and SPN
Tourism Holdings Limited (NZX:THL)
Headquartered in Auckland, Tourism Holdings Limited is the largest provider of RVs for rent and sale across Australasia. The Company had recently appointed a new Chief Technology Officer, Jo Hilson. He would oversee THL's global IT operations as well as its fleet management and telematics products.
At the time of writing, Tourism Holdings was down by 2.09% at NZ$2.360, on 29 July.
Do Read: 5 tourism stocks that New Zealand investors should look out for
Napier Port Holdings Limited (NZX:NPH)
Napier Port Holdings Limited is a major shipping gateway in the country, focusing on the smooth functioning of NZ's supply chain. In its recently published data on trade volumes for Q3 ended 30 June 2021, the Company recorded its bulk cargo growth of 61.8% on pcp, aided by huge quantities of log exports.
During pre-Covid times, 76 cruise ships called at the Company's port, however, due to the closure of the international border, no cruise ship had stopped at the port.
On 29 July, at the time of writing, Napier Port Holdings was rising by 1.55% at NZ$3.280.
Should Read: How Did These 2 NZX-Listed Companies Perform In FY21?
Air New Zealand Limited (NZX:AIR; ASX:AIZ)
The national carrier of NZ, Air New Zealand Limited, not only operates passenger flights, but also provides cargo facilities to, from, and within the country as well. The Company has provided an update regarding the recent suspension of the trans-Tasman quarantine free travel bubble for eight weeks by the NZ Government. This move might result in a short-term financial impact on AIR's businesses.
However, the Company expects to operate a small number of crucial flights for freight and travel.
At the time of writing, Air New Zealand was climbing by 0.33% at NZ$1.505, on 29 July.
Recommended Read: Is Air New Zealand all set to regain its lost sheen?
Auckland International Airport Limited (NZX:AIA; ASX:AIA)
Auckland International Airport Limited has provided a monthly traffic update, wherein it has reported that in May and June 2021, its total passenger volumes have jumped by 747.1% and 196.9%, respectively, on pcp, majorly on accounts of the opening of the trans-Tasman bubble in April 2021.
Also, AIA witnessed an increase in its domestic activity as nationwide restrictions and lockdowns were ceased by this time.
On 29 July, Auckland International Airport was gaining 0.35% at NZ$7.185, at the time of writing.
Must Read: Here's a glance at the top 10 NZX 50-listed companies