Summary

Growth stocks provide investors with substantial returns in a short time.
They provide returns in the form of capital gains.
Arborgen and NZ Windfarms have delivered a YTD return of more than 75%.
Growth investing is an investment strategy where an investor is willing to pay some extra premium to increase his capital in future. Growth stocks are those stocks whose earnings are likely to increase at an above-average rate compared to their industry or overall market.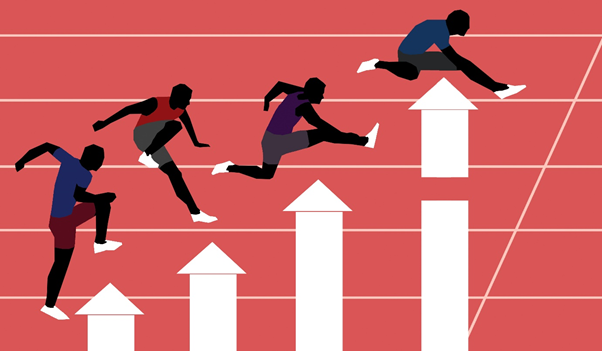 Source: Copyright © 2021 Kalkine Media
Here is a list of 5 NZX-listed growth stocks that can be looked at by investors.
ArborGen Holdings Limited (NZX: ARB)
Arborgen Holdings is a tree seedlings supplier.
ARB reported a solid 109% rise in EBITDA with improvements in net earnings and operating cashflows despite facing COVID-19 headwinds. The Group plans to grow the supply and sales of proprietary advanced seedling genetics in the US and is well-positioned for growth.
ARB's shares have given a YTD return of 84.05% and ended the trading session $0.3 on 29 July 2021, down 6.25%.
NZ Windfarms Limited (NZX:NWF)
NZ windfarms is an NZ-based wind farm operator.
In May, the Group agreed to a new variable volume fixed price agreement (VVFPA) for 25% of its production from 1 October 2022 to 30 June 2023. NWF showed effective cost control and capital management for 6 months ended on 31 December 2020. It expects EBIDTA to be between $5.7 million and $6.3 million for FY21.
NWF's shares have delivered a YTD return of 78.34% and ended the trading session at $0.28 on 29 July 2021, up 1.82%.
ALSO READ: Why to explore 5 NZX penny stocks at the end of July 2021?
Rakon Limited (NZX:RAK)
Rakon creates and manufactures advanced frequency control and timing solutions.
5 NZX listed Growth stocks to look at
On 26 July, the firm announced that Siward Crystal Technology Co., Limited, Rakon's substantial shareholder, has reduced its holding in Rakon from 16.6% to 12.23%. Siward has executed an off-market transaction of 10,000,000 shares to different unnamed bidders through a broker, with payment slated for 27 July 2021.
ALSO READ: Big Tech crushes earnings estimates: How have their shares reacted?
However, Siward has no plans of another sell down and will continue to be Rakon's investment and technological partner for the long-term.
Rakon's shares have given a YTD return of 56.9% and ended the trading session flat at $0.91 on 29 July 2021.
Geo Limited (NZX:GEO)
Geo is a cloud-based software firm.
Geo reported a decline in its 1H21 revenue but posted a 76% improvement in operating and investing cash flows to $0.2 million in the period. The Group remains well-placed to increase its top-line sales as well as subscriptions.
Also Read: Why are the 5 NZX stock stories trending today?
Geo Limited's shares have given a YTD return of 50% and ended the trading session at $0.12 on 29 July 2021, down 2.44%.
NZME Limited (NZX:NZM)
NZME is an NZ-based media company.
Despite the challenges and disruption created by the COVID-19 pandemic, NZME generated a statutory NPAT of $14.2 million and an operating EBITDA of $67.3 million. Based on further revenue recovery and long-term cost savings realised in 2020, the company expects profit growth in 2021.
NZM's shares have given a YTD return of 41.43% and ended the trading session $0.99 on 29 July 2021, down 1%.
(NOTE: Currency is reported in NZ Dollar unless stated otherwise)