Highlights

The RBNZ revealed on Wednesday that the insurance industry remained dependent on offshore reinsurance providers.
This implied challenges for insurance providers if anything happens to these reinsurance arrangements.
Any rise in weather events can also pose risks to the domestic market.
The RBNZ informed the market on Wednesday that its first stress test of the insurance sector underlined the dependence of the insurance industry on offshore reinsurance providers. Stress tests provide a foreseeing lens on the resistance showed by a balance sheet of an entity to probable situations and help in evaluating risks associated with financial stability.
The General Insurance Industry Stress Test (GIIST) involved the five largest NZ incorporated general insurers with the purpose of evaluating the resilience of large general insurers to 3 severe but probable scenarios.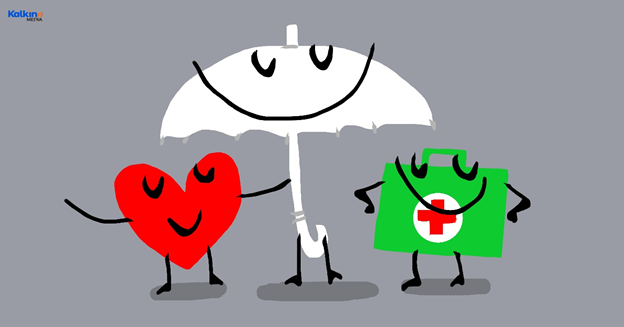 Image Source: Copyright © 2021 Kalkine Media
Image Description: Image showing insurance cover
The scenario showed insurers were dependent on reinsurance arrangements, posing challenges for the NZ market if these arrangements were interrupted. Test results also indicated that a rise in the intensity of weather events can also threaten the NZ market.
Amid this backdrop, let's have a look at some of the listed and non-listed insurance companies in NZ.
AIA New Zealand Limited
AIA New Zealand is amongst the largest life insurers in the world. It offers personal and business insurance products created for the Kiwi lifestyle.
RELATED READ: Is AIA NZ a life insurance company? Who owns it?
On 29 September, AIA in collaboration with Iress announced the assimilation of Xplan and AIA's quoting system to provide greater efficiencies for advisers. The system integration will integrate AIA's quoting engine calculation, Quote Builder, and eApp together for smoother processing.
AIA NZ also released a report in October, showing 5 risks that resulted in the 5 most common preventable non-communicable diseases which accounted for over 90% of deaths in NZ.
Tower Limited (NZX:TWR, ASX:TWR)
NZX-listed Tower works as a key general insurer in the private insurance sector across NZ and Pacific islands.
On 20 October, the Group notified that it would announce its full-year results for the year ended 30 September 2021 in a briefing on 24 November 2021.
DO READ: Tower Limited (NZX:TWR) reworks its NPAT guidance
Tower appointed Paul Johnston as its CFO on 18 October, who will join the company in January. The Group expects its NPAT in the range of NZ$19 million and NZ$21 million for the year ending 30 September 2022.
AMP Limited (NZX:AMP; ASX:AMP)
AMP is amongst the largest insurance and investment management groups in Australia and NZ. In Q3 2021, the Company announced that both its AWM and AUM i.e. Australian wealth management and assets under management, stood stable at A$131.2 billion, owing to better investment markets.
RELATED READ: AMP (NZX:AMP): Q3 2021 AUM and cashflows update
AMP's Chief Executive, Alexis George, noted that the company performed well in Q3 despite the Australian shutdown, supporting its clients and preparing for its imminent demerger.
Bottom Line
The RBNZ plans to focus on stress testing of physical and transition risks from climate change in the years ahead.