Highlights:

NZ boasts of a well-established network of REIT companies, having a firm financial footing
Kiwi Property Group raises its FY22 dividend guidance
Investore Property to hold its ASM on 30 June
The real-estate sector of a country plays a significant role in driving the economy. It not only contributes to the nation's GDP but also generates employment opportunities.
Moreover, a strong real-estate sector is critical to the revival of the construction activity, which has a multiplier effect on the growth of various other linked industries like steel, paints, sanitary ware, furniture, etc.
With this backdrop, let us look at the five NZX-listed real-estate stocks with sound dividend yields.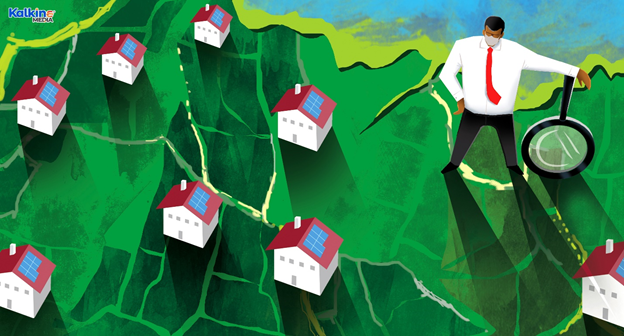 Source: © 2022 Kalkine Media®
Kiwi Property Group Limited (NZX:KPG)
Kiwi Property Group Limited is one of the leading property investment companies across NZ, having a diverse portfolio ranging from shopping centres, offices, and mixed-use properties. The Group boasts of a market cap of more than NZ$1.66 billion and has 6.6% as its dividend yield.
It had earlier given 5.3 cps as the dividend guidance for FY22.
However, owing to stronger than expected Q4 results wherein strong sales were seen for KPG's mixed-use properties, the Group has increased its FY22 dividend guidance to 5.6 cps.
On 3 May, at the time of writing, KPG was trading at $1.045, down 0.95%.
Related Read: 10 top NZX Dividend Stocks with more than 6% yield
Investore Property Limited (NZX:IPL)
Second on the list is Investore Property Limited, which invests in commercial properties across Kiwi land, having a market cap of NZ$603.74 million and a 5.4% as its dividend yield. On 4 March, IPL had paid 1.975 cps as a Q3 FY22 dividend to its shareholders.
A few days ago, the Company announced conducting its Annual Shareholder Meeting on 30 June, details of which will be sent later.
Further, the last date for sending director nominations is 3 May, and the same can be made only by those shareholders who are eligible to attend and vote at the Annual Meeting.
On 3 May, at the time of writing, IPL was trading at $1.65, up 0.61%.
Argosy Property Limited (NZX:ARG)
Coming up next is Argosy Property Limited, which boasts of a diverse portfolio of quality properties comprising of industrial, office and large format retail properties. ARG has over NZ$1.12 billion as market cap and a dividend yield of 5.3%.
Also Read: APL, KPG: Dividend-paying REITs in news amid talks of ease in house prices
On 30 March, it had paid a Q3 FY22 dividend of 1.6375 cps.
Sometime back, the Company revealed of acquiring Hamilton-based 100 Maui Street property, with its tenant being Prolife Foods Limited, which is a famous local food manufacturer. This would enhance ARG's exposure to the attractive industrial sector.
On 3 May, at the time of writing, ARG was trading at $1.3, down 1.89%.
Precinct Properties New Zealand Limited (NZX:PCT)
Next in line is Precinct Properties New Zealand Limited, which has a market cap of NZ$2.34 billion and 4.3% as its dividend yield.
Do Read: GMT, PCT & KPG: 3 real estate stocks to watch as inflation hits 6.9%
On 25 March, PCT paid a Q2 FY22 dividend of 1.675 cps and has confirmed 6.70 cps as its FY22 dividend guidance.
Recently, the Company disclosed that following a successful bookbuild process, green bonds worth NZ$175,000,000 have been offered to the participants, the interest rate of which is set at 5.25% p.a. The said bonds will be issued on 9 May, maturity date being 9 May 2028.
On 3 May, at the time of writing, PCT was trading at $1.46, down 1.02%.
Property for Industry Limited (NZX:PFI)
Topping off the list is Property for Industry Limited, which specialises in industrial property and has a market cap of NZ$1.36 billion. The Company has a dividend yield of 3.7%.
PFI paid a Q4 FY21 dividend worth 2.450 cps on 9 March and has forecasted an FY22 dividend in the range of 8.05 cps to 8.10 cps.
A Quick Read: Is NZ housing market becoming buyers' market? A look at 3 property stocks
The Company has announced holding its Annual Meeting on 13 May both in person as well as virtually. Further, resolutions will be passed for the re-election of one of its directors and also that directors be empowered to fix the remuneration of PricewaterhouseCoopers, PFI's auditor.
On 3 May, at the time of writing, PFI was trading at $2.64, down 1.68%.
Bottom Line
Generally speaking, the real-estate sector is one of the most secure avenues for a long term source of investment, generating attractive profits.