Summary

Regular dividend payouts always allure investors.
Arvida Group gives a record performance with Q4 dividend of 1.5 cps.
Kathmandu Holdings delivers power-packed 1H FY21 results with strong support from Rip Curl and Oboz.
Kingfish reveals a solid FY21 performance fueled by the recovery of its key portfolio stocks.
Dividend declaration reveals a company's sustainability and is a prime indicator of the fundamental of its well-being.
Many companies had cancelled the declaration of dividends amid the rocky market periods in the initial months of the spread of the deadly pandemic.
With the opening of the economic environment, companies have resumed their dividend payouts and are rewarding their shareholders for standing with them during the testing times.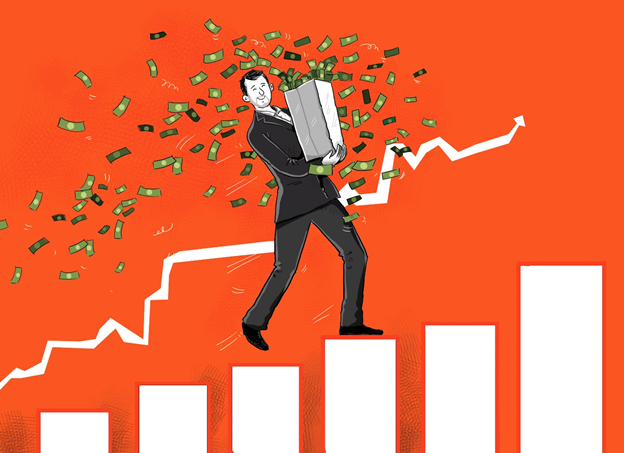 Source: Copyright © 2021 Kalkine Media
Here's a compilation of the 5 most interesting NZX stocks which are declaring their dividends in June 2021.
Arvida Group Limited (NZX:ARV)
One of the prime companies which offers aged care facilities and retirement villages, Arvida Group Limited has about 30 retirement villages spread across the Kiwiland. Its underlying profit for FY21 is recorded at NZ$51.9 million and operating cash flow stood at NZ$130.8 million.
The Company's IFRS NPAT jumped to NZ$131.1 million, up 207% on FY20, mainly on the accounts of revaluation gains.
ARV will pay a Q4 dividend of 1.5 cps on 10 June 2021.
On 2 June, at the time of writing, Arvida Group was trading down by 0.54% at NZ$1.840.
Read: What Is In Store For The Retirement Villages In Budget 2021? A Glance At 5 Related NZX Stocks
Kathmandu Holdings Limited (NZX:KMD; ASX:KMD)
Established in 1987, Kathmandu Holdings Limited is a major Australasian retailer with 7,500 wholesale doorways and 325 retail stores.
The Company delivered record sales of NZ$410.4 million in 1H FY21 backed by solid performances by its iconic brands, Rip Curl and Oboz. It boasted of a statutory NPAT of NZ$22.3 million and is well prepared to enter the winter season.
On 4 June 2021, KMD will pay 2.0 cps as interim dividend.
On 2 June, at the time of writing, Kathmandu Holdings was trading up by 0.62% at NZ$1.63.
Read: Why Are These 6 NZX Dividend Stocks Ideal For Retirement? leading Australasian retailer
Oceania Healthcare Limited (NZX:OCA; ASX:OCA)
Oceania Healthcare Limited is another company which offers homes and hospitals for the aged. In the last 10 months ended March 2021, it has witnessed solid sales across both its independent living as well as care units.
The Company's EBITDA was NZ$56.2 million and its operating cash flow was calculated at NZ$96 million.
OCA has announced a final dividend of 2.1 cps, to be paid on 22 June 2021.
On 2 June, at the time of writing, Oceania Healthcare was trading flat at NZ$1.430.
Read: Why Are These NZX Stocks Making Headlines Today? -MPG, RYM, SAN, OCA, MFB
Kingfish Limited (NZX:KFL)
Functioning as an investment company, Kingfish Limited offers a diversified portfolio to its investors with the primary focus on NZ's equity market.
Driven by the recovery of its major portfolio stocks after the initial COVID-19 jolt, KFL delivered a solid NPAT of NZ$142.7 million for FY21, with an adjusted NAV of +41.1%.
The Company is well positioned and has announced a 3.6 cps as dividend payable on 25 June 2021.
On 2 June, at the time of writing, Kingfish was trading flat at NZ$2.030.
Read: Which of These Six Stocks Rose or Fell on the NZX Today?
Marlin Global Limited (NZX:MLN)
NZ's another investment vehicle, Marlin Global Limited, focuses on investing in international equity markets.
For April 2021, the Company's adjusted NAV was up 5.9% and its gross performance return clocked at 6.5%. MLN's impressive results were steered by strong performances by its key portfolio companies like Floor and Décor, Facebook, and Alphabet.
The Company has declared 2.37 cps as its quarterly dividend, payable on 25 June 2021.
On 2 June, at the time of writing, Marlin Global was trading unchanged at NZ$1.490.
In a nutshell, the prime drivers for superior dividend/distribution in 2021 are the COVID-19 vaccination programmes, government-aided relief packages and initiation of the global economic recovery.