Summary

New Zealand is the world's leading exporter of dairy products, with high-tech dairy farms and skilled professionals engaged in the related business.
The a2 Milk Company has recently appointed Chief People & Culture Officer to improve its capabilities.
Bolstered by its high performing core businesses, Livestock Improvement Corporation announced an impressive dividend payable in August 2021.
One of the largest dairy producers across the globe, New Zealand's dairy sector is one of the prime exports. It contributes more than NZ$10 billion to the country's GDP. Underpinned by large-scale processing facilities and significant investment in the sector's R&D, NZ boasts of holding a prominent position in the global dairy marketplace.
Must Read: New Zealand's Dairy Sector fuels the Country's Economic growth
Moreover, the nation is the world's biggest producer of WMP (Whole Milk Powder). The country's other exports comprise of cheese, butter, infant formula as well as skim milk powder.
Also, its chief dairy trade partners include Australia, China, the US, and Japan.
With this backdrop, let us skim through the 5 well-known NZX dairy stocks.
Source: Copyright © 2021 Kalkine Media
The a2 Milk Company Limited (NZX:ATM; ASX:A2M)
One of the most prominent dairy companies of the Kiwi nation is The a2 Milk Company Limited. Established in 2000, ATM's trading operations are spread across Australia, China, the USA, Canada, Hong Kong, and other emerging markets.
In its latest announcement, the Company notified on appointing Amanda Hart as its Chief People & Culture Officer.
Which are the 5 popular dairy stocks listed with NZX?
Hart would be responsible for implementing the integrated programmes aimed at improving the capabilities of the Company as well as steering its people strategy.
She would assume office on 6 September and would report directly to the Company's MD and CEO.
On 26 July, at the closing bell, The a2 Milk Company dipped by 6.44% at NZ$6.680.
Recommended Read: Who is the major shareholder of The a2 Milk?
Fonterra Co-operative Group Limited (NZX:FCG)
NZ's globally acclaimed dairy company, Fonterra Co-operative Group Limited, boasts of a portfolio of renowned brands like Anchor, Farm Source, NZMP, etc. The Company has provided an update on its capital structure review in its recent communication to the market.
Following the initial farmer consultation process, FCG is planning to buy back shares in order to decrease its overall shares in the market. Moreover, the Company plans to give a detailed insight into its long-term strategy in the coming months of August and September.
It would release its FY21 Annual Results towards September end.
Further, for greater insights into its capital structure review, Fonterra is planning for a farmers' vote in its 2021 Annual Meeting, which will be held in December 2021.
At the end of the trading session, Fonterra Co-operative Group declined by 1.52% at NZ$3.250, on 26 July.
Interesting Read: Fonterra decides to sell its China-based JV farms
Synlait Milk Limited (NZX:SML; ASX:SM1)
Based in NZ's Canterbury region, Synlait Milk Limited offers its global customers a wide range of nutritional milk products. Following the severe flooding in Canterbury's region in June, the Company has resumed normal site operations on its Dunsandel facility, with a prime focus on giving assistance to its flood impacted farmers.
Don't Miss Reading: Would the dairy stocks keep afloat post Canterbury flood situation?
Though the deluge caused widespread damage to SML's farms' network, its production plans for FY21, as well as its guidance outlook, remain undeterred.
The shares of Synlait Milk fell by 1.59% at NZ$3.710, at the market close on 26 July.
Read: Which stock stories are garnering attention on NZX?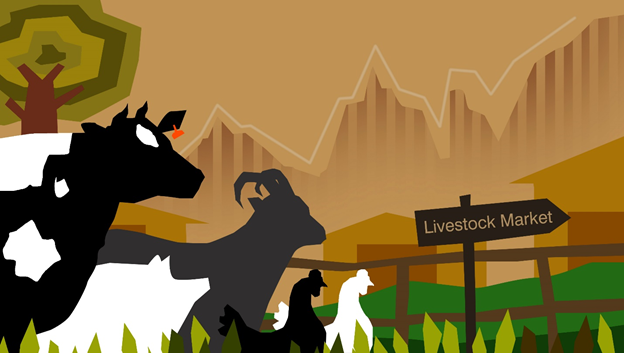 Source: Copyright © 2021 Kalkine Media
Livestock Improvement Corporation Limited (NZX:LIC)
Engaged in supplying superior livestock genetics, Livestock Improvement Corporation Limited is an NZ-based agri-tech company. It emphasises on delivering increased value for its shareholders through faster genetic improvement, operational excellence as well as building on farm software and farm automation through high-tech software and performance.
In its recently released 2020-21 Annual Results, the Company's NPAT and total revenue clocked NZ$22.9 million and NZ$249.0 million, respectively. Aided by the growth of its core business segments, the Company has announced a dividend of 12.51 cps, payable on 20 August.
With anticipated underlying earnings between NZ$19 million to NZ$25 million for 2021-22, LIC continues to work towards creating long-term and sustainable value for its customers.
Moreover, with the stepping down of its Chief Executive, Wayne McNee, in November end, LIC is actively looking for a suitable replacement for the said position.
On 26 July, at the end of the market session, Livestock Improvement Corporation traded flat at NZ$1.350.
Don't Miss Reading: Why do these 5 income stocks deserve your attention in August 2021?
Allied Farmers Limited (NZX:ALF)
A rural services provider, Allied Farmers Limited actively invests in New Zealand's agriculture sector. The Company primarily invests through NZ Farmers Livestock Limited, which is involved in livestock related activities.
It is pointed out that ALF holds a 50% stake in NZRLM (New Zealand Rural Land Management Limited Partnership); the latter exclusively manages NZL, i.e., New Zealand Rural Land Company Limited.
Allied Farmers has recently notified its stakeholders about the exit of its Director, Ross Verry. He was acknowledged for his contributions made towards the Company.
At the market close, on 26 July, Allied Farmers remained unchanged at NZ$0.570.
Do Read: Are these 6 NZX stocks the biggest movers and shakers of the day?