Summary

New Zealand's agricultural sector is the chief contributor towards the country's economic progression.
Seeka announces to invest in Fruitometry, an innovative horticultural Agritech.
New Zealand Rural Land Company to acquire Makikihi Farm located in South Canterbury, next week.
New Zealand's agricultural sector is the key driver of the nation's economic growth. Bolstered by advanced technologies and huge investment in research and development, NZ's agricultural sector along with the forestry and fishery industry contributes more than NZ$12 billion towards the country's GDP. Moreover, this sector is a major contributor in providing job opportunities to over 83 thousand Kiwis across the nation.
With this background, let us glance through the top five NZX listed agricultural stocks worth investing.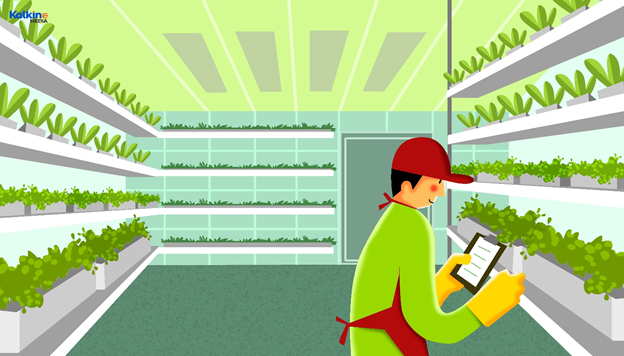 Source: Copyright © 2021 Kalkine Media
Seeka Limited (NZX:SEK)
Seeka Limited is New Zealand's famous horticulture-based company. It has declared an equity investment in an innovative start-up named Fruitometry, which functions as a horticultural Agritech.
SEK's investment would greatly help the latter to scale its operations and introduce innovative tech in New Zealand as well as in the international markets.
On 30 July, at the closing bell, Seeka was down by 0.20% at NZ$5.030.
Related Read: Which 7 stocks are buzzing on the NZX today?
Allied Farmers Limited (NZX:ALF)
Predominantly operating as a rural services group, Allied Farmers Limited focuses on the growth of the nation's agriculture sector. The Company has recently announced the exit of its director, Ross Verry. The management acknowledged Verry for his significant contribution towards the Company.
At the market close, Allied Farmers fell by 5.00% at NZ$0.570, on 30 July.
Interesting Read: Are these 6 NZX stocks the biggest movers and shakers of the day?
New Zealand Rural Land Company Limited (NZX:NZL)
New Zealand Rural Land Company Limited focuses on investing and leasing agricultural land to farmers and food growers. It has notified its stakeholders about buying a South Canterbury-based Makikihi Farm for NZ$12 million on 2 August.
The said acquisition would be funded from the Company's cash reserves as well as with the help of a revolving credit facility from Rabobank.
On 30 July, New Zealand Rural Land Company was down by 0.93% at NZ$1.060, at the market close.
Related Read: 5 NZX-listed agri-related stocks to yield benefits in 2021- ALF, NZL, SCL, PWG, LIC?
PGG Wrightson Limited (NZX:PGW)
Functioning as an agricultural supply company, PGG Wrightson Limited has been in business for more than 165 years.
The Company has recently announced revealing its Annual Results for the year ended 30 June 2021, on 17 August, followed by an audio conference.
At the end of the market session, PGG Wrightson was flat at NZ$3.440, on 30 July.
Do Read: 5 NZX Gainers and Decliners of the day- BRM, CAV, PGW, SKL, CDI
Scales Corporation Limited (NZX:SCL)
Scales Corporation Limited boasts of a diversified agribusiness portfolio. The Company has disclosed that it is no longer taking part in the sale process for Villa Maria. Any cost incurred during the said process by SCL would be taken into consideration in its six months results ended 30 June 2021.
The shares of Scales Corporation dipped by 0.65% at NZ$4.590, on 30 July, at the end of the trading session.
Must Read: Why are 10 NZX dividend stocks popular among investors?