Summary

Crypto assets can be divided into a number of categories, which assists when making investment decisions.
Crossgate Capital's objective is to deliver returns to investors by investing in cryptocurrencies where it considers there is a significant opportunity for growth.
Crossgate Capital has recently begun its marketing program and is seeing positive investor interest in its product.
For many investors it can be challenging to understand such a diverse ecosystem. There are numerous cryptocurrencies to choose from, so it can be challenging to distinguish one cryptocurrency from another.
Many people purchase a cryptocurrency without knowing what their project actually does. For some investors, they invest in Bitcoin, Ethereum or other cryptocurrencies without considering what is their reason for being.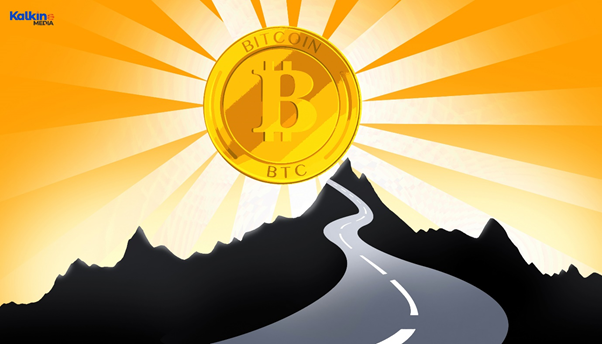 Source: Copyright © 2021 Kalkine Media
Crossgate Capital uses a number of different tools, which are focused on bringing transparency to the cryptoeconomy and provides them with relevant real-time data.
Fundamentals as opposed to retail hype
Scott Lester, Executive Director of Crossgate Capital said, "While many retail investors are influenced by retail hype or short-term price movements, it would be interesting to understand whether they consider the underlying category mix when constructing their portfolio. As a specialist investor we have a strong understanding and appreciation of the fundamentals which assists us to allocate capital, in what we consider is an effective manner."
Related read; Crossgate Capital Providing Access To The Cryptocurrency Markets
Lester commented, "Crossgate Capital considers a number of elements when undertaking investment decisions which includes the weightings between different categories. Our objective is to deliver returns to investors by investing in cryptocurrencies where we consider there is a significant opportunity for growth. As part of this process, we continually review the weightings of individual assets and monitor other assets which may warrant inclusion".
A quick read; Gaining early mover advantage in Bitcoin investing through Crossgate Capital
Lester continued, "To mitigate any unnecessary transaction fees or tax implications, we re-weight the portfolio through purchases as opposed to selling any of the cryptocurrencies."
Lester was keen to note that investing in this asset class has a higher risk profile than other forms of investing and is more volatile.
Crossgate Capital commences marketing program
Crossgate Capital has recently commenced its marketing program. Even without any significant marketing, it has now recorded well over one thousand investor transactions.
Related read; Two years in, where is Crossgate Capital at
Lester noted, "As we have just started marketing the offer, we are pleased that there has already been an increasing number of investors who have actively been looking for a solution that Crossgate Capital provides. It is satisfying that many of our investors have now invested with us multiple times."

Crossgate Capital Limited is the issuer of the products. The Product Disclosure Statement for the offer is available and can be obtained at www.crossgatecapital.co.nz.