Source:bluebay, Shutterstock
The technology sector is represented by software, artificial intelligence, electronics, IT, etc. In the gloomy times amid the pandemic, technology has played an important role in the lives of people and tried fulfilling the growing demand of the market.
Though it could not prevent the onset of the pandemic but has surely helped in lessening its impact. Be its robotics, cloud, mobile services, 5G/4G, analytics, AI, etc, they all helped the humanity in innumerable ways by their innovative approaches in bringing the world closer.
Source: Copyright © 2021 Kalkine Media Pty Ltd
On 29 March 2021, at the time of writing, NZ's benchmark index S&P/NZX 50 was trading in green at 12,411.570 basis points, up by 0.49%. The benchmark index was getting full support from S&P/NZX All Information Technology, which was trading up by 0.88%.
Given this background, let us now look at the 5 NZX technology stocks to watch in 2021.
Vital Limited (NZX:VTL)
Functional since last 20 years, Vital Limited provides critical communications services across New Zealand. It aims to spread WiFi, Fibre, Digital Radio and other forms of technology and infrastructure to every nook and corner of the country.
The Company recently saw the stepping down of its Chief Technology Officer, Andrew Hooker. He shall vacate his office in June 2021 and will assume the charge as the Chief Technical Director at Next Generation Critical Communications (NGCC), the Emergency Services critical communications provider.
On 29 March, Vital notified the market on its collaboration with an essential services provider in ANZ region, Ventia. The partnership would target attaining sustainable expansion by leveraging skills and potential of both the companies to offer better consumer outcomes.
On 29 March 2021, at the time of writing, VTL was trading at $0.830, up by 1.22%.
DO READ: Top NZX Gainers of The Day- MEL, VTL, BLT, CBD, AMP
EROAD Limited (NZX:ERD)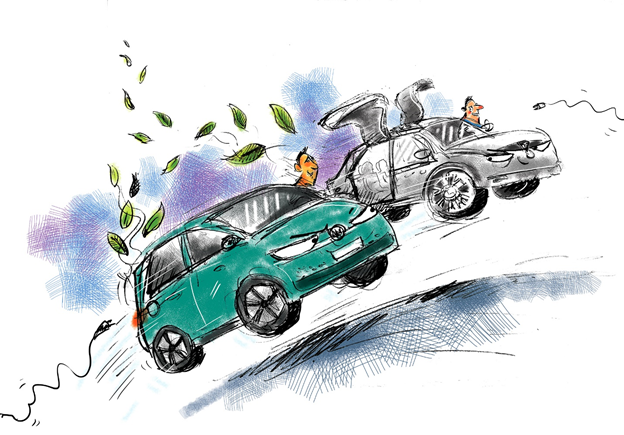 Transport technology services entity EROAD Limited is supplementing its growth aspirations by doing further inclusions to its Board for North American and Australian regions.
ERD appointed Casey Ellis as its President for North American region. Norm Ellis has assumed the role of Executive General Manager, Enterprise and will lead the Enterprise sales of North America, Australia, and New Zealand businesses. Also, Konrad Stempniak will take charge as General Manager, Australia.
Moreover, the launch of 'EROAD Go' and 'EROAD Clarity Dashcam' has considerably enhanced the Company's customer base in North America and Australia.
On 29 March 2021, at the time of writing, ERD was trading at $4.310, up by 1.41%.
Serko Limited (NZX:SKO)
A major development regarding its association with Booking.com, Serko Limited announced that both the companies have signaled a systematic progression of its business customers from the existing Booking.com to the brand-new Zeno powered platform, which features more languages along with the regional content.
This transition is aimed at offering a connected trip experience to the business customers by providing flights, plus, ground transportation along with accommodation alternatives in the select cities.
SKO stated that the earnings generated through this move is not expected to materialise in FY21 but would surely have a positive impact on Serko's earnings in FY22.
On 24 March 2021, at the time of writing, SKO was trading at $6.95, up by 2.66%.
Enprise Group Limited (NZX:ENS)
Enprise Limited has recently enhanced its holding in iSell Pty Limited, when it participated in iSell's $1 million rights issue by acquiring 2,162,851 new shares for A$0.40 per share.
With this, ENS gained 71.1% in iSell Pty Limited by using its available cash reserves. The amount thus raised will be utilised towards increasing its sales in global markets as well as on improving its product serviceability.
The Company has recently announced the issue of 106,111 ordinary shares at 98.83 cents to those shareholders who had participated in Dividend Reinvestment Plan, while a dividend of 2 cps was paid to its shareholders on 16 March 2021.
On 29 March 2021, at the time of writing, ENS was trading flat at $1.130.
Gentrack Group Limited (NZX:GTK)
NZ's leading software company, Gentrack Group Limited recently revealed its outlook for FY21.
Its revenues for FY21 are likely to be in line with FY20's $100.5 million revenue. EBITDA is expected to be at $5 million, owing to the efficient utilisation of R&D costs. Gentrack anticipates a positive net cashflow for FY21.
On 29 March 2021, at the time of writing, GTK was trading at $1.5, decreasing by 1.32%.