Source: Feylite, Shutterstock
The NZX is the national stock exchange of New Zealand, which operates NZ risk, commodity, and capital markets. Everyday stock prices on the NZX go through fluctuations due to the factors like recent announcements made by the Company, dividend distribution, or any other economy-related information.
The benchmark S&P/NZX 50 Index was up 0.069% to 12,645.31 points on 16 April after dropping 0.9% to 12,636.55 on Thursday.
Let's have a look at how these 10 NZX-listed stocks performed on 16 April.
Turners Automotive Group Limited (NZX:TRA, ASX:TRA)
Turners Group recently released its investor presentation, which showed that the Group remained resilient and was a strong performer in tough times of COVID-19. TRA saw a margin improvement through supply initiatives in Auto retail, and it is continued to make investments in digital and systems integration and managed its cost base in a reduced debt-load environment.
The Group expects NPBT of at least $35 million for FY21, up from its previous guidance of $33 million to $35 million, after trading results surpassed expectations.
On 16 April, TRA ended the trading session at $3.65, up 1.39% from its previous close.
Source: Copyright © 2021 Kalkine Media Pty Ltd
My Food Bag Group Limited (NZX:MFB)
My Food Bag listed on the NZX and the ASX on March 5. The listing made it the biggest IPO in NZ since 2014 by the amount raised. The majority of the shares were bought by NZ investors with strong support from some offshore institutional investors.
The Group is expected to release its annual results for the financial year ended 31 March 2021.
On 16 April, MFB ended the trading session at $1.59, up 1.27% from its previous close.
Tower Limited (NZX:TWR, ASX:TWR)
The Group attained healthy results in 2020 at the top end of its guidance range. Tower intends to expand its cloud-based digital and data infrastructure to its Pacific operations, following its strong performance in New Zealand.
DO READ: Why Are These 5 Most Active Stocks Of The Day
In May 2021, it also plans to confirm a $0.025 interim dividend.
On 16 April, TWR ended the trading session at $0.87, up 2.35% from its previous close.
Pushpay Holdings Limited (NZX:PPH, ASX:PPH)
The PPH results for December 2020 exceeded expectations.
Sixth Street, a major cornerstone investor in Pushpay, recently joined the Group. It owns the most shares in the group (17.8%). Sixth Street is a veteran technology and growth capitalist with an emphasis on the integration in software payments.
On 16 April, PPH ended the trading session flat at $1.95.
Seeka Limited (NZX:SEK, ASX:SEK)
Seeka declared that OPAC shareholders voted in favour of its purchase by Seeka. However, there is still an approval due from Seeka sharholders on 16 April and banking and grower support, which are expected to be fulfilled by 4 May.
This month, Seeka had suggested the acquisition of Opotiki Packing and Cool Storage Limited (OPAC) into its wholly owned subsidiary Seeka Eastern Star Limited. For the acquisition to proceed, OPAC and Seeka shareholders' approval was needed.
On 16 April, SEK ended the trading session at $5, down 0.2% from its previous close.
F&C Investment Trust PLC (NZX:FCT)
FCT's financial results have been affected by COVID-19 and the share price total return was recorded at 4.6% for 2020. On 15 April, FCT bought 40K shares of 25 pence each on LSE through J.P. Morgan Securities.
The Group announced a dividend of 3.4cps due to be paid on May 13.
DO READ: Why These 6 NZX Stocks Are Gaining Prominence Today- PCT, IFT, OCA, ARG, CEN, TPW
On 16 April, FCT ended the trading session flat at $16.2.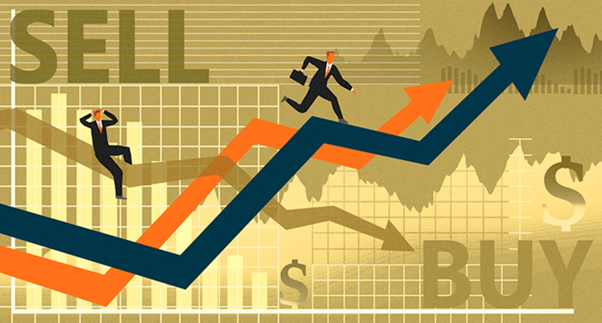 Image Source: Copyright © 2021 Kalkine Media Pty Ltd
Argosy Property Limited (NZX:ARG)
Argosy recently declared the $10.4 million unconditional selling of its industrial property at 1478 Omahu Road in Hastings. The agreement is expected to be reached in September 2021.
In March 2021, the Group paid a cash dividend of 1.6125cps for the third quarter ended December 31, 2020.
On 16 April, ARG ended the trading session at $1.515, up 1.68% from its previous close.
Comvita Limited (NZX:CVT)
Comvita advised that the new harvest model had proved to be successful in FY21.
The Group recently increased its operating EBITDA in the range of $22.5 million-$25.5 million, up from the previous range of $20-$23 million. This has been due to the strong growth in China and North America, persistent efficiencies, and strong performance in the digital channel.
On 16 April, CVT ended the trading session at $3.31, up 0.91% from its previous close.
Scott Technology Limited (NZX:SCT)
Scott Technology showed positive momentum for 6 months ended 28 February 2021 as its 2025 strategy took hold and most region started with COVID-19 recovery.
SCT also announced a multi-million deal within the meat industry to build a lamb boning system for Thomas Foods International (TFI). The $10 million investment by TFI will provide better product quality and increased yield of high value cuts.
ALSO READ: Stats NZ: Businesses to carry out R&D despite COVID-19
The Company also declared a dividend of $2cps for FY21.
On 16 April, SCT ended the trading session at $2.61, up 1.16% from its previous close.
PaySauce Limited (NZX:PYS)
PaySauce showed persistent revenue and customer growth in the final quarter of FY21. Processing fees from customers rose 42% YOY with net growth in the excess of 100 new clients in the quarter. The number of businesses processing through PYS rose 36% YoY to 3,377.
The Group also launched BNZ PayNow to tackle payday lending problems.
On 16 April, PYS ended the trading session at $0.3, up 1.69% from its previous close.
(NOTE: Currency is reported in NZ Dollar unless stated otherwise)