Summary

Contact Energy decides to go ahead with Tauhara geothermal plant.
Total cost of project will be NZ$580M, of which NZ$400M will be via equity raise.
Contact reports strong results for HY1 FY21.
Declares a dividend of 14 cents per share.
Contact Energy (NZX:CEN), which is one of New Zealand's largest energy providers, announced Monday that it was finally proceeding with the development of a new 152-megawatt geothermal power station at Tauhara near Taupo.
While releasing its interim results for half year ending December 31, 2020, the company Monday declared that it would go ahead with the geothermal plant which had been in the planning stage for over a decade.
Post announcement (February 15, 2021), the stock of Contact was trading down by 4.64% at NZ$7.20.
Geothermal project to be part funded by equity raise
Total investment for the project would be to the tune of NZ$580M. Out of this, the Company plans to raise an equity of NZ$400M. This equity raise will have two components -- a NZ$325M underwritten placement and a non-underwritten offer, retail offer to shareholders in New Zealand and Australia to raise up to N$75M.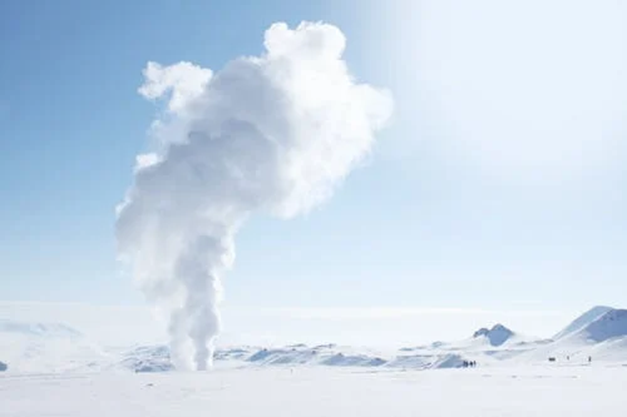 Rob McDonald, Chair, said that the geothermal plan at Tauhara was expected to be the NZ's best low-carbon energy project. He said it would run 27/4 and would be dependent on the weather for displacing its baseload fossil-fuel generation.
It will operate 24/7, is not reliant on the weather, and is ideal for displacing baseload fossil-fuel generation from the national grid, which will significantly reduce New Zealand's carbon emissions. The construction will begin soon and is likely to be completed by mid-2023.
Robust half-year results
In the half year, Contact reported a strong financial result despite the headwinds caused by the COVID-19-induced situations.
Also Read: Contact Energy (NZX:CEN) presents December 2020 overview, shares trade higher
Its profits were up almost 32% at NZ$78M, over the same period last year. EBITDAF was up 11% and operating cash flow was also in a robust position, up by 31% at NZ$157M over NZ$120M over the same period last year.
CEO Mike Fuge said it was very encouraging to see such a robust performance by the Company despite uncertainty of gas supply and the future of Tiwai Point aluminum smelter.
According to him, strong results were possible because of active channel management, and disciplined approach to managing commodity risk.
Fuge also spoke about the Tauhara project and said that development of the geothermal power plan would also help in the development of Central North Island and the region's economic recovery, post-COVID-19
Revised Dividend Policy
Contact also announced its revised dividend policy to give a payout of between 80-100% of the average operating free cash flow of the preceding four financial years. In line with this policy, the Board announced an interim dividend of 14 cents per share to be imputed up to 9 cents per share, March 30, 2021. For the entire FY21, Contact is expecting to pay a full-year dividend of 35 cents per share.
Outlook
The CEO while spelling out the outlook said that Contact was committed to the decarbonisation of New Zealand. Renewable energy will provide a key to climate change equation. It will help industries and transport to move away from high-carbon fossil fuels to low-mission energy.
Further, the Company looks ahead to achieve similar operational growth and performance.