Source: SFIO CRACHO, Shutterstock
NZX is marked by daily trading of a variety of stocks related to different sectors like retail, financials, infrastructure, healthcare, technology, mining, etc. These stocks sometimes create ripples in their respective industries owing to change in companies' policies or recent updates.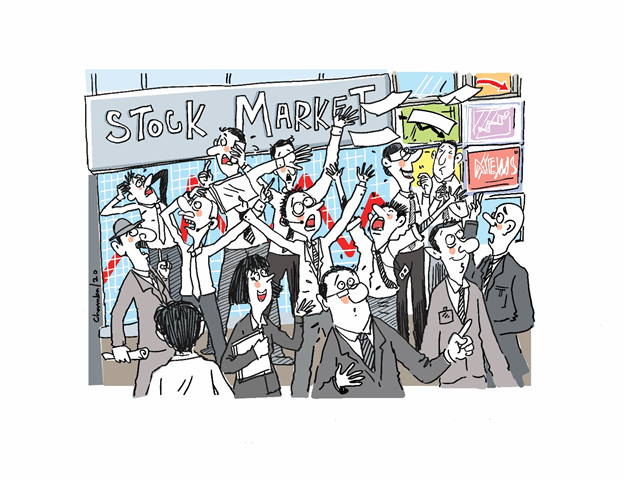 Source: Copyright © 2021 Kalkine Media Pty Ltd
Against the backdrop, let us take a peek into 8 NZX stocks from diversified sectors that are buzzing with latest announcements.
Chatham Rock Phosphate Limited (NZX:CRP)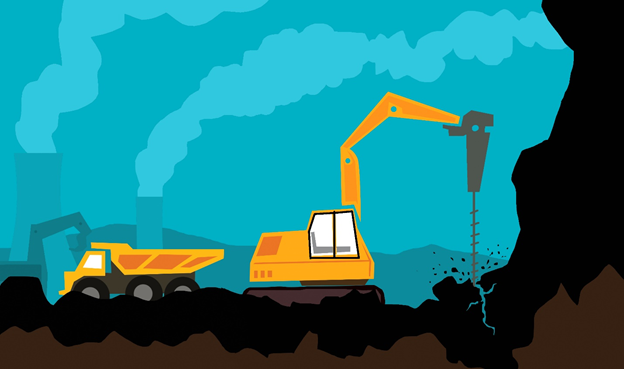 Source: Copyright © 2021 Kalkine Media Pty Ltd
NZ's premier supplier of phosphate across the globe, Chatham Rock Phosphate Limited announced its private placement offer on 23 March 2021.
As per the announcement, CRP will issue non-brokered private units upto 6,000,000 worth CAD $660,000 (NZD $720,000) at a price of CAD $0.11 per Unit (NZ$0.12).
As per the terms and conditions, per unit will consist of 1 common share, plus, one transferable share purchase warrant.
This offer is likely to be closed by 6 May 2021 and is contingent to acceptance by the TSX Venture Exchange.
On 24 March 2021, at the time of writing, CRP was trading flat at $0.140.
Argosy Property Limited (NZX:ARG)
Real-estate company, Argosy Property Limited deals in retail, commercial and industrial properties across New Zealand. The Company announced a dividend strike price of $1.4240 per share along interim dividend of $1.613 cps to be paid on 30 March 2021. Also, Dividend Reinvestment Plan includes a discount of 2%.
MUST READ: 6 Dividend Stocks To Buy In March 2021- PGW, BRM, ARG, TRA, NWF, VCT
On 24 March 2021, at the time of writing, ARG was down by 0.69% at $1.435.
Kathmandu Holdings Limited (NZX:KMD)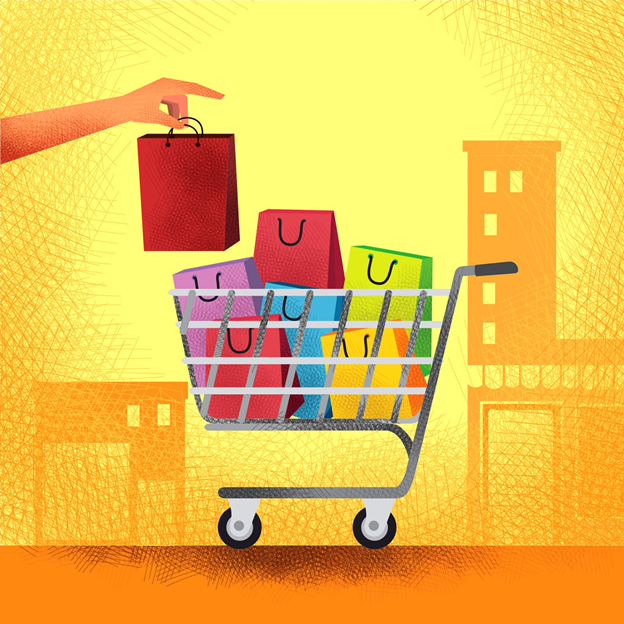 Source: Copyright © 2021 Kalkine Media Pty Ltd
NZ's Kathmandu Holdings is a chain of retail stores, which specialises in global outdoor, lifestyle and sports company. The Company declared its half-year financial statements ended 31 January 2021.
Strong performance was recorded by KMD with 12.9% rise in sales amounting to $410.7 million which comprises of Rip Curl's full half year contribution. It's underlying EBITDA rose by 19% at $48.2 million and statutory NPAT stood at $22.3 million for the six-months period. Both its iconic brands Rip Curls and Oboz, delivered impressive performances in terms of sales and profits for 1H FY2021. KMD announced an interim dividend of $2.0 cps payable on 4 June 2021 to its shareholders.
Furthermore, for FY21, the retail giant is likely to deliver $15 million as annual savings.
The Company will soon execute a loyalty program at Rip Curl and is planning to launch a direct-to-consumer online store for Oboz.
On 24 March 2021, at the time of writing, KMD was down by 0.74% at $1.34.
Pushpay Holdings Limited (NZX:PPH)
The Company announced that the investment vehicle, Christopher & Banks V Limited had entered into an agreement with Sixth Street, a global investment firm on 22 March 2021, wherein, the shareholder (Christopher & Banks V Limited) will sell off their 100% stakes In Pushpay to Sixth Street, a global investment firm.
With the completion of the acquisition on 30 March 2021, Sixth Street will now be the biggest shareholder with 17.8% of the total shares in Pushpay.
This agreement would lend significant strength to Pushpay, thereby, benefitting from Sixth Street's global investment presence.
Pushpay was happy to embrace an investor like Sixth Street as its biggest stakeholder.
On 24 March 2021, at the time of writing, PPH was up by 2.05% at $1.990.
Oceania Healthcare Limited (NZX:OCA)
Oceania is into healthcare business providing residential aged care and retirement village facilities. As per its recent update, Oceania will not trade further until an announcement is made by it on the completion of the placement or market open on 24 March 2021.
Also, Oceania has declared to raise equity amounting to $100 millions to fund its future acquisitions especially:
Waterford on Hobsonville Point, an elite retirement facility includes 64 independent villas and 34 apartments. The deal on the above is likely to be completed by April/May 2021.
Land of 6.1 hectares in Franklin, Auckland which would be settled by June 2021.
Apart from fund these acquisitions, funds will also be utilised to reduce the Company's corporate debt.
The final terms of the agreement shall be announced on 25 March 2021.
On 24 March 2021, at the time of writing, OCA was trading down by 4.32% at $1.33.
Blis Technologies Limited (NZX:BLT)
NZ based biotechnology company, Blis Technologies Limited has declared the launch of BLIS Q24™, its 3rd commercial probiotic strain.
The strain plays an instrumental role in promoting cosmetic skincare.
The Company would launch the product through the brand Unconditional Skincare Co.
More facial skincare products are under pipeline and will be launched soon.
One major USP of BLIS Q24™ is that it works on a wide range of skin types and deals with issues like redness, blemishes, dryness, and oiliness, thus, promoting the natural goodness of skin.
On 24 March 2021, at the time of writing, BLT was up by 3.23% at $0.064.
PaySauce Limited (NZX:PYS)
The software company, PaySauce Limited, along with Bank of New Zealand announced on 23 March 2021, the unveiling of BNZ PayNow.
BNZ PayNow is a software for employees to access their wages prior to payday and a substitute for payday loans.
It provides protection to the financially weaker employees and gives them a substitute as compared to the money lenders that charge an exorbitant interest amount.
On 24 March 2021, at the time of writing, PYS was trading flat at $0.300.
Vista Group International Limited (NZX:VGL)
On 23 March 2021, Vista Group International Limited published a governance update.
According to the presentation, Vista Group intends to implement a succession plan by delivering for greater independence. It aims to enhance its presence through global tech, SaaS, capital markets, etc.
In 2021, the Company aims to focus on "Vista Cloud" and focus on expansion into the world of movies through its "white spaces". Moreover, Vista opines for greater reporting transparency by way of financials, ESG drive and renumerations.
Further, its leadership expects enhanced participation in its equity programmes in future along with providing result-based incentives to its investors.
MUST READ: NZX Movers and Shakers Of The Day- THL, VGL, MEL, GNE
On 24 March 2021, at the time of writing, VGL was trading down by 3.62% at $2.13.
(NOTE: Currency is reported in NZ Dollar unless stated otherwise)