The benchmark S&P/NZX 50 was up 0.079% to 12,664.56 points, at the time of writing on 1 July, before gaining 0.11% and closing at 12,654.60 points the previous day. Out of 11 sectors, 7 were trading in red. The selling was seen in material stocks, followed by energy and information technology stocks on 1 July.
Amid this backdrop, let's see what is drawing investors' attention towards these 7 NZX-listed stocks.
The A2 Milk Company Limited (NZX:ATM; ASX:A2M)
Slater & Gordon Lawyers is investigating a class-action complaint filed against A2 Milk, and the company has stated that it was aware of the media interest in the same. The Company stated that it had not been notified of any legal action against it. The company says it thinks it has fulfilled all of its disclosure obligations. It refutes all allegations made against it.
The Company plans to answer and act further if there are any legal trials.
On 1 July, at the time of writing, ATM was trading at $6.65, up 3.26%.
Fonterra Co-operative Group Limited (NZX:FCG)
Fonterra recently provided the global dairy update for June. New Zealand milk production rose 7.6% on a litre basis in May 2021 as compared to the same month in 2020. Milk production in the EU and the US also increased in May, while stayed flat in Australia.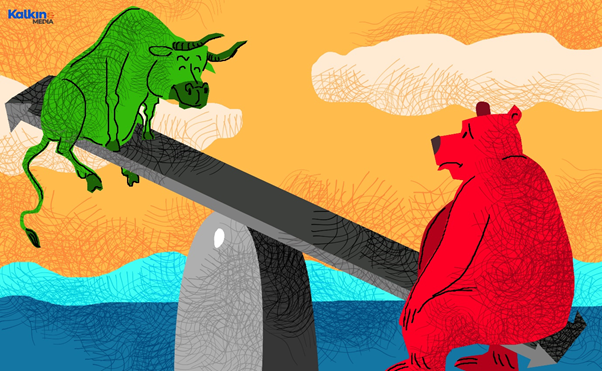 Source: Copyright © 2021 Kalkine Media
The Group's New Zealand milk collection for the season ended 31 May 2021 was 1,539 million kgMS, up 1.5% on prior season.
Further, total NZ dairy exports rose by nearly 20% in May, propelled by stronger volumes of WMP (+22%), and fluid milk products (+55%), mostly to China.
ALSO READ: How can one invest in farming? Which are the 5 popular NZX-listed agricultural stocks?
On 1 July, at the time of writing, FCG was trading at $3.72, down 1.06%.
TruScreen Group Limited (NZX:TRU)
TruScreen recently revealed that it got its first order from Serbia, Eastern Europe. The Group's Serbian distributor, MPG d.o.o Beograd, has ordered 6 TruScreen cervical cancer screening devices, which will be shipped in July 2021.
The Group is looking to further advance in other markets within the Central and the Eastern Europe region.
On 1 July, at the time of writing, TRU was trading at $0.07, up 7.69%.
Westpac Banking Corporation Limited (NZX:WBC, ASX:WBC)
Westpac announced Thursday of its completion of selling Westpac General Insurance Limited and Westpac General Insurance Services Limited to Allianz for $725 million. The Group has entered into a 20-year agreement for the distribution of general insurance products to Westpac's customers.
DO READ: Are banking shares a good investment? A look at Kiwibank, BNZ, ANZ, ASB, WBC
Further payment of $25 million is also expected to be received by the bank in 2021 with contingent payments over the next 5 years.
On 1 July, at the time of writing, WBC was trading at $27.52, down 1.08%.
Chatham Rock Phosphate Limited (NZX:CRP)
Chatham Rock announced Thursday that it had completed the acquisition of Avenir Makatea Pty Limited. Under the terms, CRP has issued a total of 17,857,738 common shares to former Avenir shareholders, subject to a statutory hold period, expiring 31 October 2021.
Mr. Colin Randall (Executive Chairman of Avenir) and a trust in which his family members hold an interest, acquired a total of 10,722,858 consideration shares.
On 1 July, at the time of writing, CRP was trading at $0.127, up 5.83%.
Auckland International Airport Limited (NZX:AIA)
Auckland International provided a trading update that revealed that passenger numbers and related revenue for the remaining 2021 would be affected due to uncertainty around international travel.
The Group expects earnings to be between $35 million and $55 million for FY21. It expects that international passenger recovery is unlikely until the vaccination programme is rolled out to a significant number of Kiwis in coming months.
On 1 July, at the time of writing, AIA was trading at $7.205, down 0.89%.
TIL Logistics Group Limited (NZX:TLL)
Til Logistics revealed Thursday that its founder shareholders had sold nearly 18.25 million shares at $1 per share in a private placement process. However, each founding shareholder will remain a substantial product holder in the company.
ALSO READ: Which are the 10 most interesting growth stocks listed with the NZX?
The Group also announced that Chris Dunphy has joined the TLL Board from 1 July 2021. He is a former executive director of Mainfreight and general manager of Mainfreight's international division.
On 1 July, at the time of writing, TLL was trading at $1.11, up 11%.
(NOTE: Currency is reported in NZ Dollar unless stated otherwise)