Summary

Diversified stocks aid an investor to manage risk and lessen the effect of market volatility on an array of assets.
Last year, Air New Zealand saw a decrease in trade due to COVID-19 whereas Mercury NZ observed mixed results.
Pushpay Holdings witnessed a steady growth in the year 2020.
Several companies across different industries deal in different businesses, also known as diversified stocks. Diversification of stocks means, a mixture of investments in an investor's portfolio to minimise the risk of getting adversely affected during market volatility.
This means that instead of putting all eggs in one basket, an investor strategically invests in different segments to ensure the return on stocks even during difficult times triggered by the crisis like coronavirus in 2020.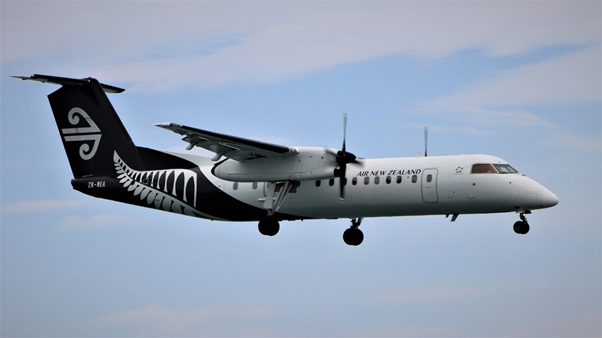 Let's have a look at some NZX listed diversified stocks and how they have traded in the wake of the devastating pandemic that struck us blind, last year.
Air New Zealand Limited (NZX:AIR)
Besides offering international travel for passengers, NZX listed company, Air NZ is also into cargo services. In the annual results released by the company in August 2020, the Company revealed how COVID-19 had impacted the business in the year 2020 and how it meant losses for them over a prolonged period of time. There was a loss of $87 million incurred by Air NZ in FY20. This is a huge contrast from the $387 million in earnings that the company had incurred in the previous year.
Despite noting a seemingly solid $198 million profit in the first 6 months, the second half brought about with it stringent COVID-19 related travel restrictions, resulting in a massive 74% drop in the revenue of Air NZ.
On 9 February 2021, at the time of writing, Air NZ was trading at $1.62, decreasing by 0.61%.
Mercury NZ Limited (NZX:MCY)
Dealing in electricity harnessing and retail, Mercury NZ is the parent concern for several different brands. In the year 2020, they have also witnessed a mixed bag of business.
According to the quarterly update released by the Company in October 2020, it recorded below average hydro generation in Q1 of FY20. However, Commercial & Industrial Sales yield witnessed an 8.6% rise, moving up to $96/MWh as compared to the $88/MWh noted in pcp.
On 9 February 2021, at the time of writing, Mercury NZ was trading at $7.08, decreasing by 0.98%.
Pushpay Holdings Limited (NZX:PPH)
Offering a donor management system that functions to help simplify payments throughout the world, Pushpay Holdings witnessed its share of ups and downs in 2020.
In the 6 months leading up to September 2020, there had been significant growth witnessed in the Company. There was a rise in operating revenue by US$29.6m, to stand at US$85.6 m from the previous corresponding period noted at US$56.0m. The EBITDAF witnessed a rise of US$17.1 m to US$26.7 m from US$9.6m noted in pcp.
On 9 February 2021, at the time of writing, Pushpay Holdings was trading at $1.74, decreasing by 1.69%.